Tom Brady, Patriots Pay Tribute To Former Teammate David Patten
By Jason Hall
September 3, 2021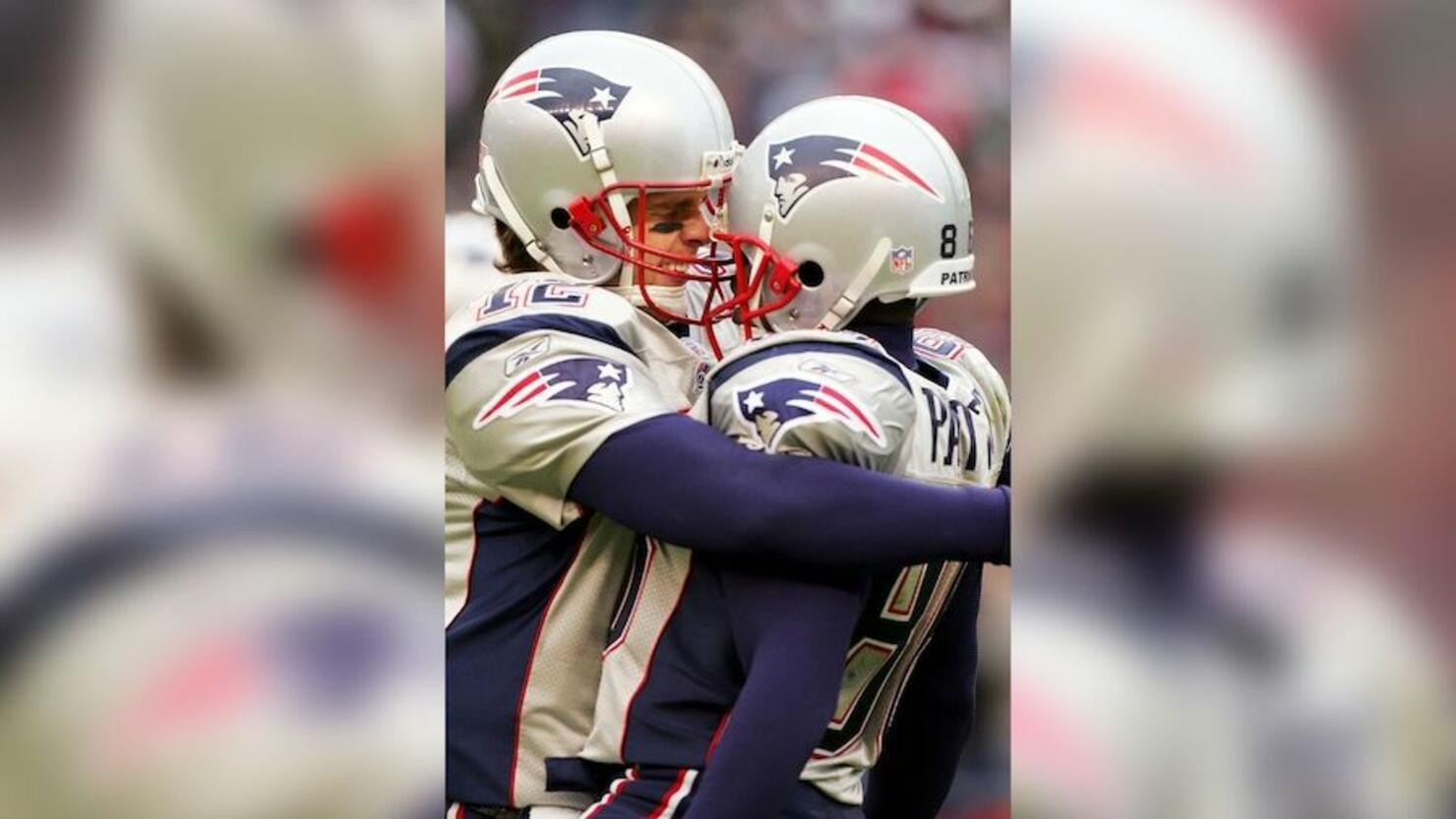 Tom Brady and several other former New England Patriots teammates have paid tribute to former wide receiver David Patten following news of his death on Friday (September 3) morning.
ESPN reports Patten, 47, a wide receiver on the Patriots' first three Super Bowl teams, was killed in a motor cycle crash Thursday (September 2) outside Columbia, South Carolina, according to Richland County Coroner Naida Rutherford.
Patten famously caught an 8-yard pass from Brady to put the Patriots ahead 14-3 in the second quarter of their 20-17 win over the then-St. Louis Rams in Super Bowl XXXVI, the first of the franchise's six championships over the next 17 years.
The seven-time Super Bowl winning quarterback reshared the Patriots' tribute to Patten on his Instagram story with the caption, "the consummate professional. RIP my friend. My love goes out to David's family."
The Sun was the first media outlet to report Patten's death on Friday after former teammate and defensive captain Richard Seymour paid tribute to the 12-year NFL veteran.
"Heartbroken," Seymour tweeted with a broken heart emoji alongside a photo of Patten catching a touchdown pass in Super Bowl XXXVI. "Great man of God...lost for words - David Patten..."
Patriots team owner Robert Kraft and head coach Bill Belichick each issued an official statement regarding Patten's death.
"I am heartbroken by the news of David's passing," Kraft said. "He was a devout Christian who followed his passion following his football career and founded his own ministry. David transitioned from an undersized and understated wide receiver to a powerful and passionate preacher. In New England, he will always be remembered as a three-time Super Bowl Champion. His touchdown reception in the AFC Championship game at Pittsburgh propelled the Patriots to Super Bowl XXXVI and I'll never forget his remarkable catch in the back of the end zone in that game. It was our only offensive touchdown in the Super Bowl and secured our first championship in franchise history. Our sincerest sympathies are with his wife, Galiena, his family and all who are mourning David's tragic and untimely death."
"It breaks my heart to hear of David's tragic passing at such a young age," Belichick added. "I am grateful to have coached David. He is an essential person and player in Patriots history, without whom we would not have been Super Bowl champions. I especially appreciate David for his professional journey. As much as anyone, David epitomized the unheralded, self-made player who defied enormous odds to not only earn a job in the NFL but to become a key player on multiple championship teams. I can speak for anyone who had the pleasure to be around David that his work ethic, positive energy and character were elite. My deepest condolences are with his family and loved ones."
Several other Patriots teammates and former coaches paid tribute to the late former wide receiver on social media Friday:
So sad to hear the news of a great man and teammate David Patten. My deepest condolences go out to his family. We lost a great one Rest in Power🙏🏽🙏🏽🙏🏽 pic.twitter.com/L1SrznbVqm

— jermaine wiggins (@jwiggs85) September 3, 2021
Shocked and saddened about the sudden tragic death of David Patten. Excellent player, even better person. Family guy, team guy, devout Christian. Prayers all directed this way. RIP David. You will be sorely missed.

— Charlie Weis (@charlieweissr) September 3, 2021
Heartbroken to hear about the passing of David Patten. Beyond being a core player on our @Patriots championships, he represented all that was good.
Hard to articulate the impact he had on our locker room and all of us around him. He was a TRUE champion... Godspeed 🙏🏼🙏🏾🙏🏿 pic.twitter.com/HuD1BTXVvT

— Scott Pioli (@scottpioli51) September 3, 2021
Patten, who spent four of his 12 NFL seasons in New England, finished his NFL career with 324 receptions for 4,715 yards and 24 receiving touchdowns, having also played for the New York Giants (1997-99), Cleveland Browns (2000 and 2009 (offseason)), the now-Washington Football Team (2005-08) and New Orleans Saints (2007-08), before rejoining the Patriots during the 2010 offseason and retiring prior to the 2010 season.
The former Western Carolina standout also spent one season with the Albany Firebirds of the Arena Football League after going undrafted in 1996.