Ariana Grande Officially Announces New Beauty Line r.e.m Beauty
By Ariel King
September 9, 2021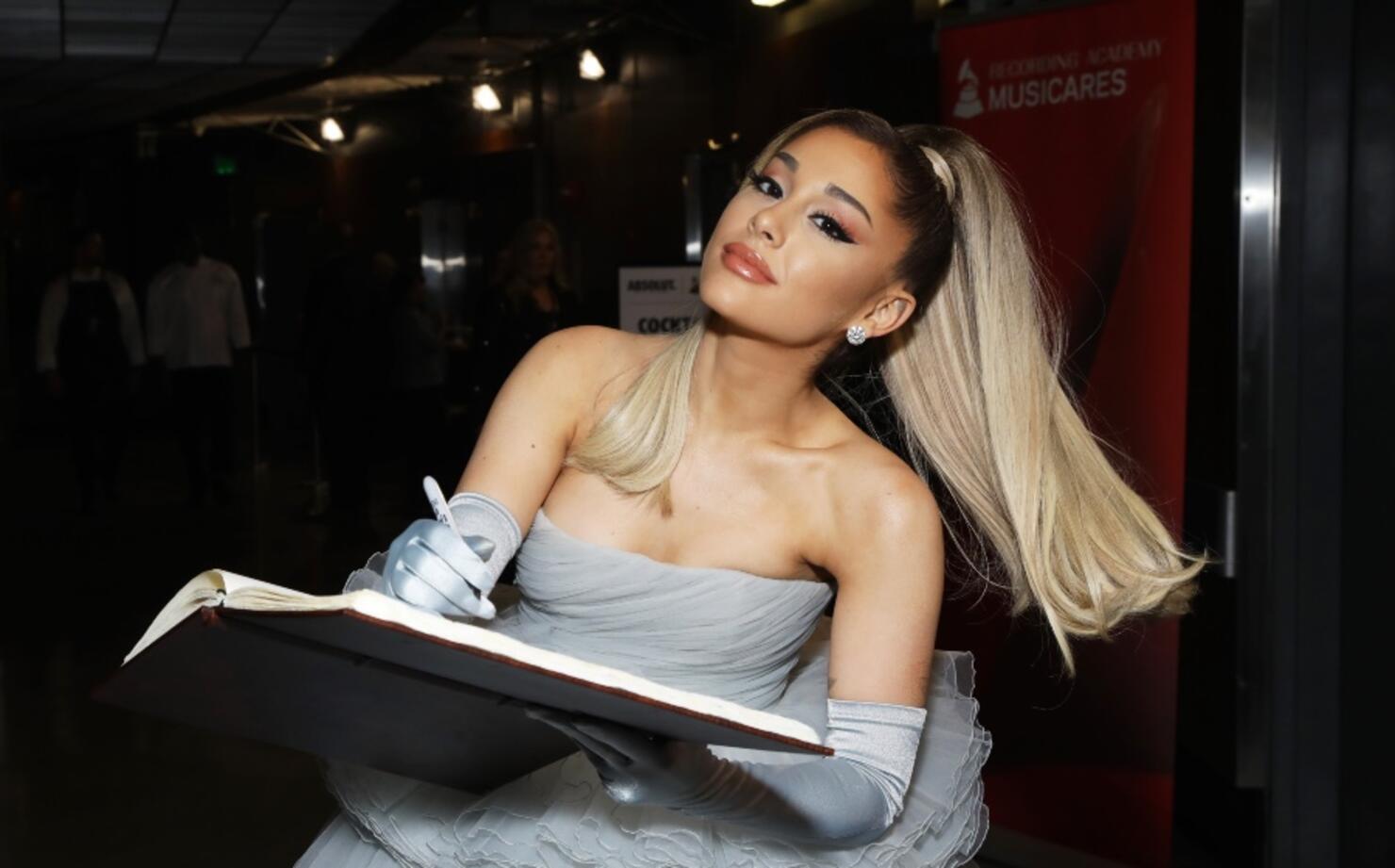 After several weeks of speculation, Ariana Grande has officially confirmed that she will be releasing her own beauty brand, r.e.m. Beauty. The pop star took to Instagram to share a short promo video displaying her doing a headstand atop an old television. The static alternates between Grande making faces at the camera and a flash of the words "r.e.m.," with Grande simply captioning the post by tagging the official r.e.m. Beauty Instagram page.
Arianators first began speculating that Grande would be launching her own beauty brand after spotting a new Instagram and website dedicated to the upcoming product. The pop star's mother, Joanne Grande, had also been following the social media pages for the brand. Additionally, billboards for r.e.m. beauty have been advertised in New York City's Times Square, with the singer's close friend Doug Middlebrook snapping a selfie in front of one of the advertisements and tagging Grande.
r.e.m. Beauty has not yet shared any posts on its social media pages, its bio still captioned as "loading..." The website for the product shares the grey static found on Grande's Instagram post and encourages fans to sign up so that they can be the first to know about what drops will soon be coming.
In the meantime, fans are sharing their excitement for the new brand, commenting on Grande's Instagram post that their hearts, and their wallets, are ready. E! Online noted earlier that the r.em. trademark via the United States Patent and Trademark office included concealers, lash serum, eyeshadow, eyeliners, lipstick, highlighter, hair extensions, and makeup sponges.
With a new beauty brand on the way, Grande remains busy. The singer is also starring in the upcoming Netflix film Don't Look Up, which features a star-studded cast that includes Meryl Streep, Leonardo DiCaprio, Jennifer Lawrence, and more. The streaming service shared a sneak peek of photos on Wednesday (September 8), including a picture of Grande and Kid Cudi snuggling up close on a couch. Grande will also be joining this season of The Voice as a judge.