Kid Cudi And Ariana Grande Get Close In First Peek Of Their New Movie
By Ariel King
September 8, 2021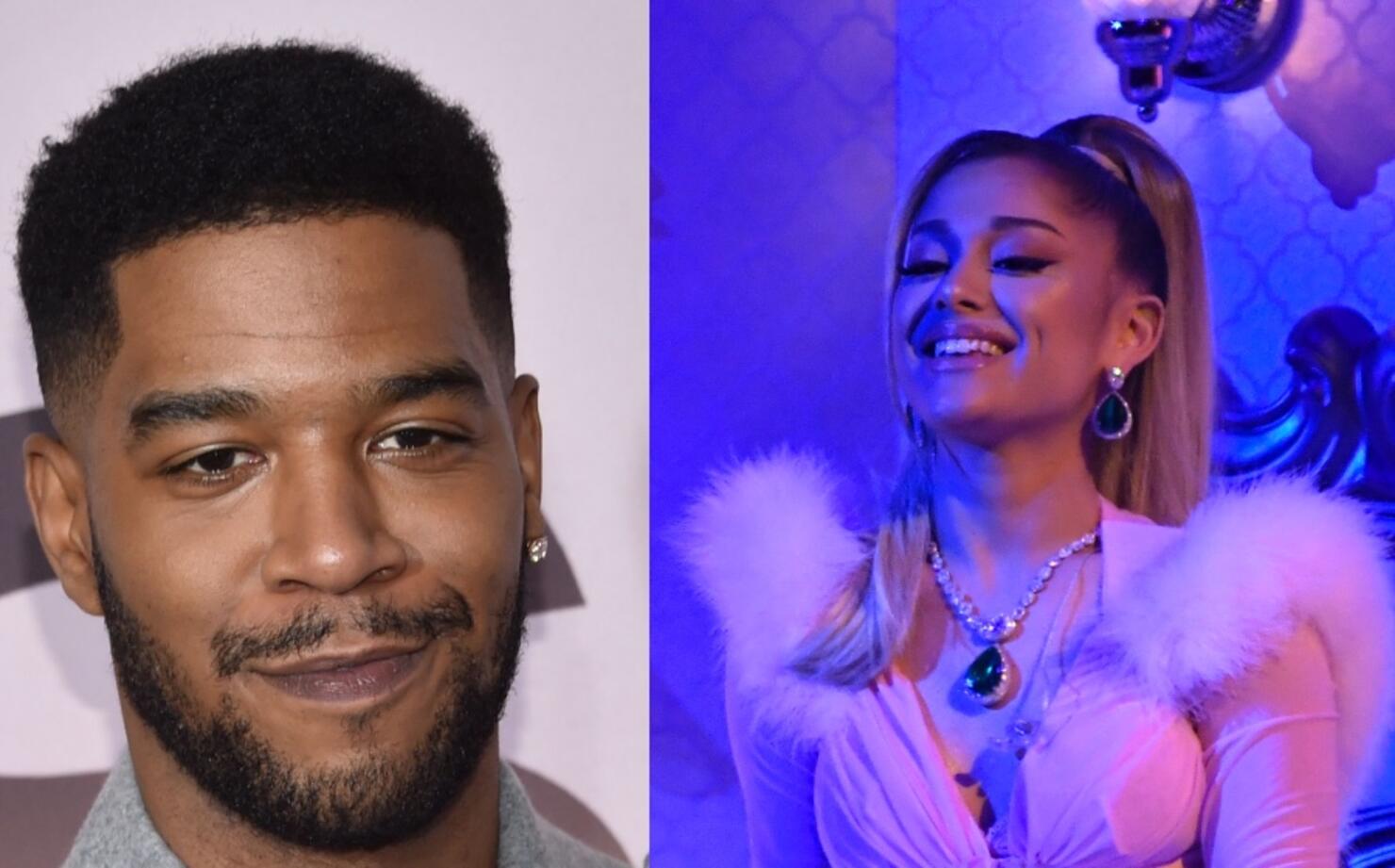 Netflix and Adam McKay have lined up a star-studded cast for the upcoming film, Don't Look Up. Among them includes Kid Cudi and Ariana Grande, with the streaming platform revealing a photo of the two artists cozying up on set for the film. The pair has also recorded a new original song for the upcoming film, which was written, produced, and directed by McKay.
Don't Look Up boasts an incredible cast of talent, with Meryl Streep, Leonardo DiCaprio, Jennifer Lawrence, Timothée Chalamet, and Jonah Hill also starring. Lawrence and DiCaprio will be playing a pair of astronomers working to warn the world about a pending apocalyptic threat, with Streep serving as president.
The film is set to arrive in select theaters on December 10 and will land on Netflix on December 24. In the meantime, fans can scroll through behind-the-scenes photos here.
Grande will be taking on this upcoming season of The Voice as the show's newest host, the superstar joining Kelly Clarkson, John Legend, and Blake Shelton in their search for talent. Rumors have also been swirling that Grande may be preparing to launch a new beauty brand called r.e.m. Beauty. Assumed to be named after her Pharrell-produced hit, "R.E.M." off 2018's Sweetener, Arianators anxiously wait for more news about the brand.
Kid Cudi has been keeping quiet since his highly-anticipated closer to his Man on the Moon trilogy, Man on the Moon III: The Chosen. The project saw Cudi revisiting his sinister alter-ego, Mr. Rager, and served as a brilliant close to the journey he first began in 2009. In April, Cudi made waves once again as he honored the late grunge legend, Kurt Cobain, during a performance for Saturday Night Live.