Pat Sajak Makes Big Decision About His Future As Host Of 'Wheel Of Fortune'
By Jason Hall
September 9, 2021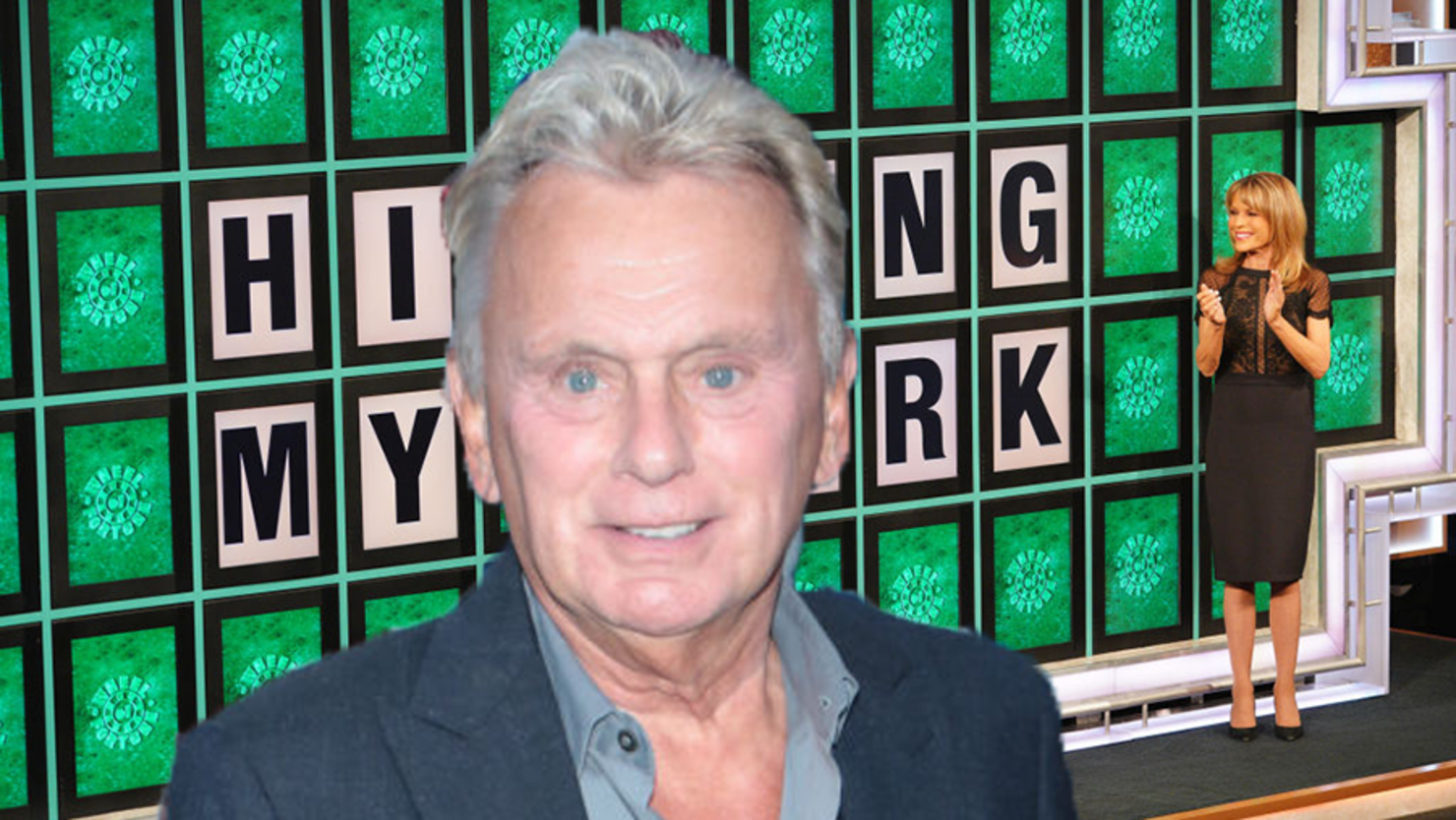 Pat Sajak and Vanna White will continue serving their Wheel of Fortune roles through the 2023-2024 season.
Deadline.com reports the two longtime hosts of the popular syndicated game show have agreed to new deals with Sony Pictures Television.
Sajak will also take on consulting producer responsibilities as part of the new agreement.
Additionally, announcer Jim Thornton, who will mark his 10th anniversary with the game show, is reported to get an expanded on-screen presence during the show's upcoming 39th season, which premieres September 13.
Thornton will be featured at a new podium on stage as he introduces Sajak and White during the beginning of each episode.
Deadline reports several other changes will be made to Wheel of Fortune during the upcoming season:
Maggie Sajak, Pat's daughter, will be taking on a Social Correspondent role across the show's digital platforms
Wheel of Fortune will make changes to its set and music, with the show's theme song, 'Changing Keys,' returning with a "modernized arrangement."
Sajak will no longer do the "Final Spin," as the contestant will now be in control to determine the amount each consonant is worth during the speed up round.
Wheel of Fortune will be offering more money with the removal of the 'Free Play' wedge from the Wheel, replacing it with an $850 wedge. Additionally, a $4,000 bonus will be added to contestants who solve all three puzzles in the Triple Toss Up Round, increasing the potential winnings for the round to a total of $10,000.
The annual 'Secret Santa Holiday Giveaway" will make its return, offering Wheel Watchers Club members the chance to win everything contestants win.
Wheel of Fortune was impacted by the recent controversial exit of selected Jeopardy! host Mike Richards, who resigned from that position, as well as his executive producer roles on both Jeopardy! and Wheel of Fortune, amid backlash over his controversial past last month.
"We had hoped that when Mike stepped down from the host position at 'Jeopardy!' it would have minimized the disruption and internal difficulties we have all experienced these last few weeks. That clearly has not happened," Sony Pictures Television executive Suzanne Prete said in a statement obtained by NBC News on August 31.
On August 20, Richards announced his decision to step down as the full-time host of Jeopardy!
Former Big Bang Theory and Blossom star Mayim Bialik, who was initially announced to serve as host during a series of ABC primetime Jeopardy! specials, as well as a potential spinoff series for the longtime syndicated game show, will be taking over as the temporary host.
"It pains me that these past incidents and comments have cast such a shadow on Jeopardy! as we look to start a new chapter," Richards announced in a statement obtained by Decider.
"As I mentioned last week, I was deeply honored to be asked to host the syndicated show and was thrilled by the opportunity to expand my role," Richards continued. "However, over the last several days it has become clear that moving forward as host would be too much of a distraction for our fans and not the right move for the show. As such, I will be stepping down as host effective immediately. As a result, we will be canceling production today.
Decider reported a handful of controversial comments made by Richards while hosting The Randumb Show podcast had surfaced, which includes remarks made about women, Jewish people and the disabled community.
Sony Pictures Television said it would resume its search for a permanent replacement for the late Alex Trebek as full-time host of the long-running syndicated game show amid Richards' resignation.