PHOTO: Julian Edelman Is Selling Belichick, Drake-Inspired Merchandise
By Jason Hall
September 9, 2021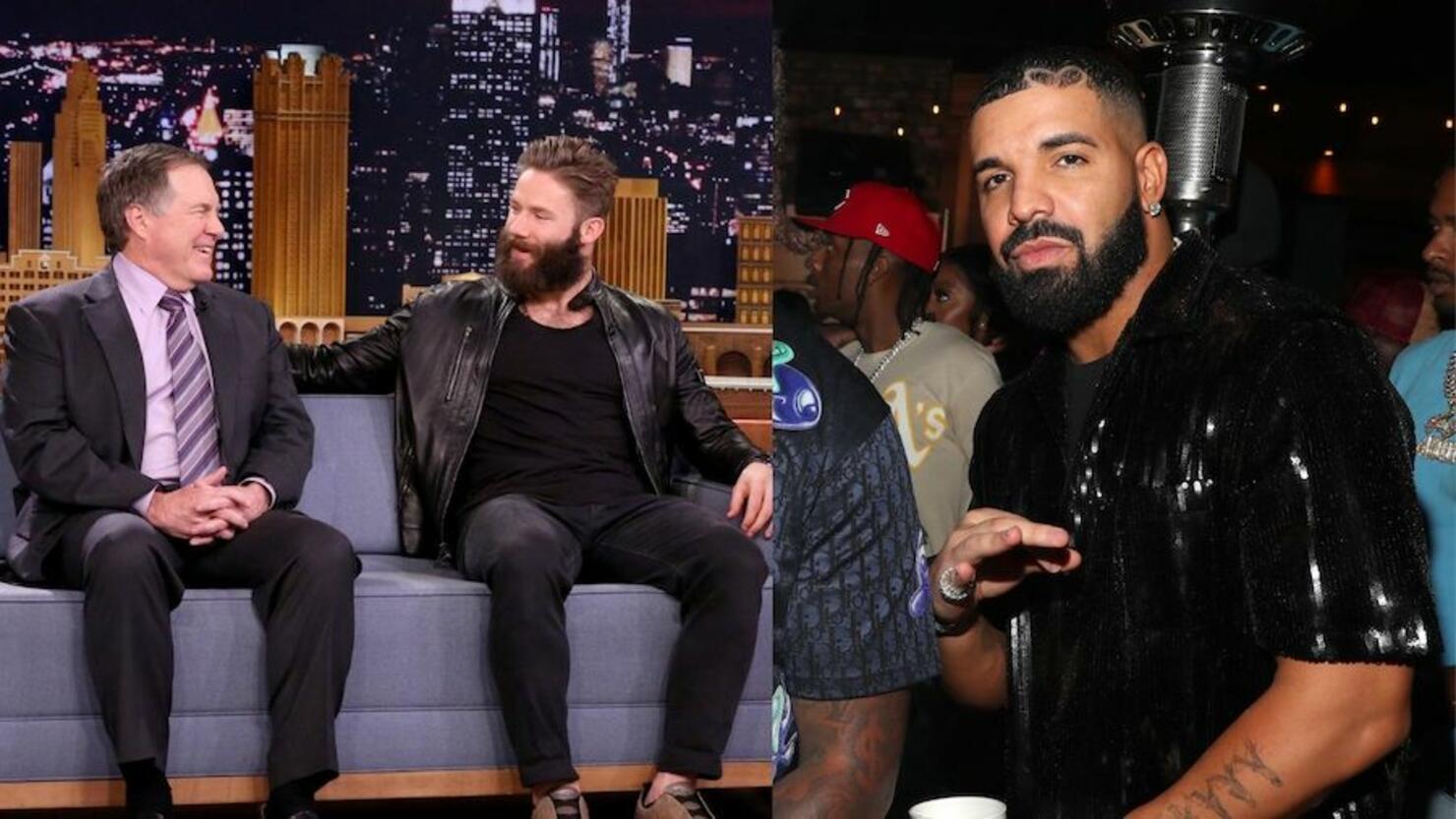 New England Patriots legend Julian Edelman is attempting to cash-in on the popularity of Drake's new album Certified Lover Boy with an homage to his longtime former coach.
The recently retired wide receiver shared photos of emoji characters resembling Belichick lined up in rows similar to the CLB album cover art, as well as a link to his website where the 'Certified Legend Bill' t-shirt and long sleeve shirt can each be purchased for $29.99.
"Bill wants wins where I'm from yeah yeah yeah," Edelman tweeted, referencing both the global hip-hop icon and his former coach.
Edelman announced his retirement in April, which led to the normally stoic Belichick giving a rare statement of gushing praise for the former Super Bowl MVP, calling Edelman "the ultimate competitor and a "privilege" to coach via NESN.
"By any measure of what constitutes an elite NFL career — wins, championships, production — Julian has it all," Belichick said. "Few players can match Julian's achievements, period, but considering his professional trajectory and longevity, the group is even more select. It is historic. This is a tribute to his legendary competitiveness, mental and physical toughness and will to excel. Day in and day out, Julian was always the same: all out.
"Then, in the biggest games and moments, with championships at stake, he reached even greater heights and delivered some of his best, most thrilling performances. For all Julian did for our team, what I may appreciate the most is he was the quintessential throwback player. He could, and did, do everything — catch, run, throw, block, return, cover and tackle — all with an edge and attitude that would not allow him to fail under any circumstance.
"Julian Edelman is the ultimate competitor, and it was a privilege to coach him."
Edelman played for Belichick during all of his 12 NFL seasons. The duo won three Super Bowls together, including the Patriots' most recent championship, which saw Edelman earn MVP honors in Super Bowl LIII.
Edelman ranks second in Patriots franchise history for career receptions (620), fourth in receiving yards (6,822) and ninth in receiving touchdowns (36.)