Student Mocked At School Board Meeting While Talking About Late Grandmother
By Sarah Tate
September 9, 2021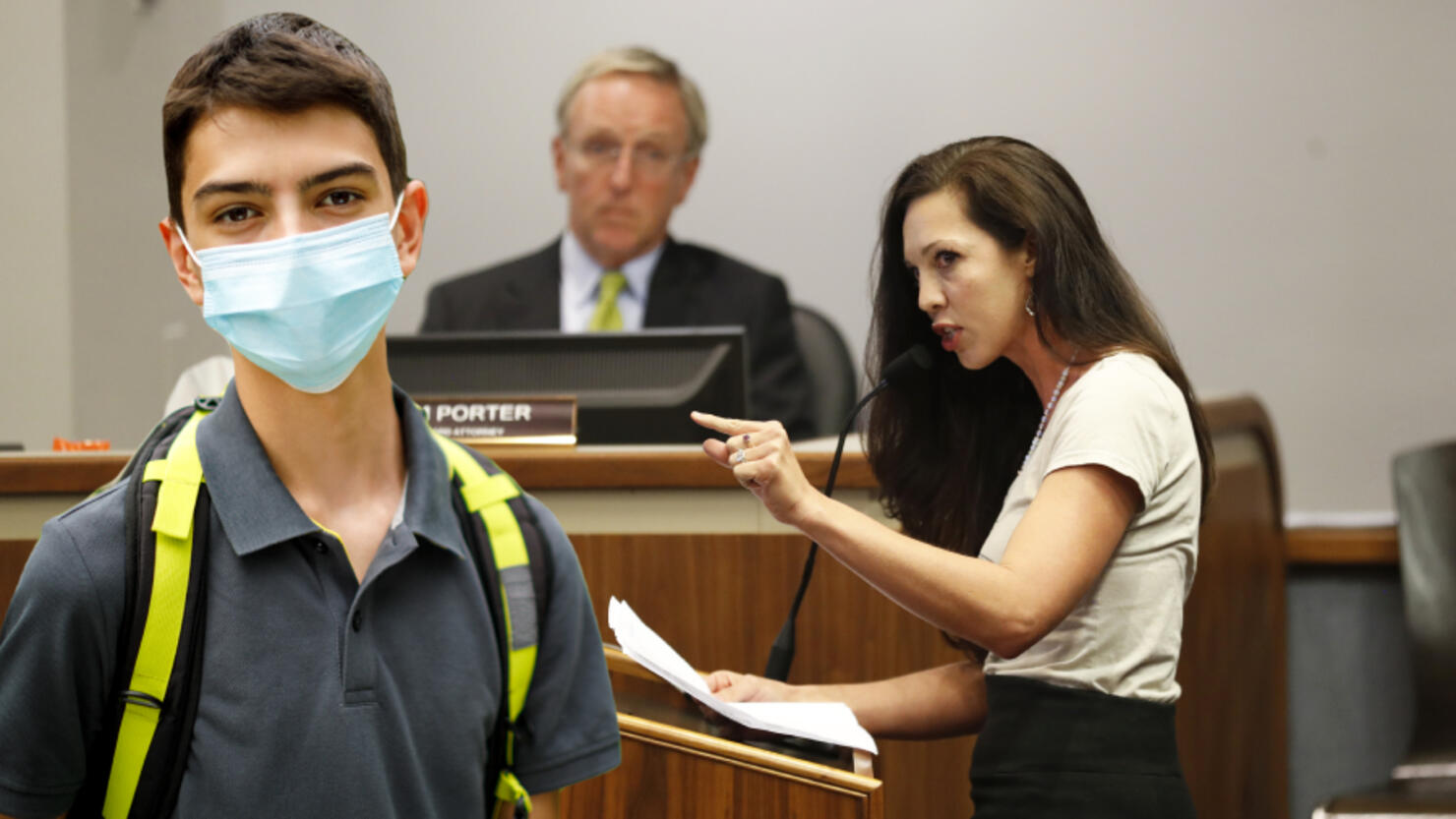 Another Middle Tennessee school board is gaining national attention after a moment from a recent meeting has been making the rounds on Twitter, per WSMV.
The Rutherford County School Board held a special-called public meeting on Tuesday (September 7) to discuss the possibility of requiring masks inside the district's schools. During the packed meeting, several adults and students spoke before the board, both in favor of and against a mask mandate. However, when one Rutherford County student took the mic, it was the audience's reaction that drew the most attention.
Grady Knox, a junior at Central Magnet School in Murfreesboro, spoke in favor of a mask mandate, telling the board why is hits close to home.
"If I get COVID, I'm going to bring it to my family, and I talk to my grandparents a lot," he said, adding, "I'm worried about my family. This time last year, my grandmother, who was a former teacher at the Rutherford County school system, died of COVID because someone wasn't wearing a mask."
After delivering the line, two women in the audience directly behind Knox holding signs that say "Let our kids smile" can be seen laughing and expressing their disagreement while other hecklers joined in to interrupt him. After a moment of chaos, Knox eventually is able to finish his speech.
The clip, which can be seen below, has already been viewed over 2 million times.
The school board chairman stepped in to remind the crow that "we're here to act professional." Another member later said that the board was ashamed of what happened during the meeting and want to ensure something like that doesn't happen again.
"If they laugh at me about a personal story about my grandmother, that's just disrespectful, I feel," Knox told WSMV. "So, I was like shaken a little bit."
After more than three hours, the school board has still not come to a decision on requiring masks in schools. According to FOX 17, board members said more research is needed before they come to a final vote. The board is set to meet on Thursday (September 9).