Dan + Shay Share Throwback Video From 'First Show Ever' Ahead Of Arena Tour
By Kelly Fisher
September 10, 2021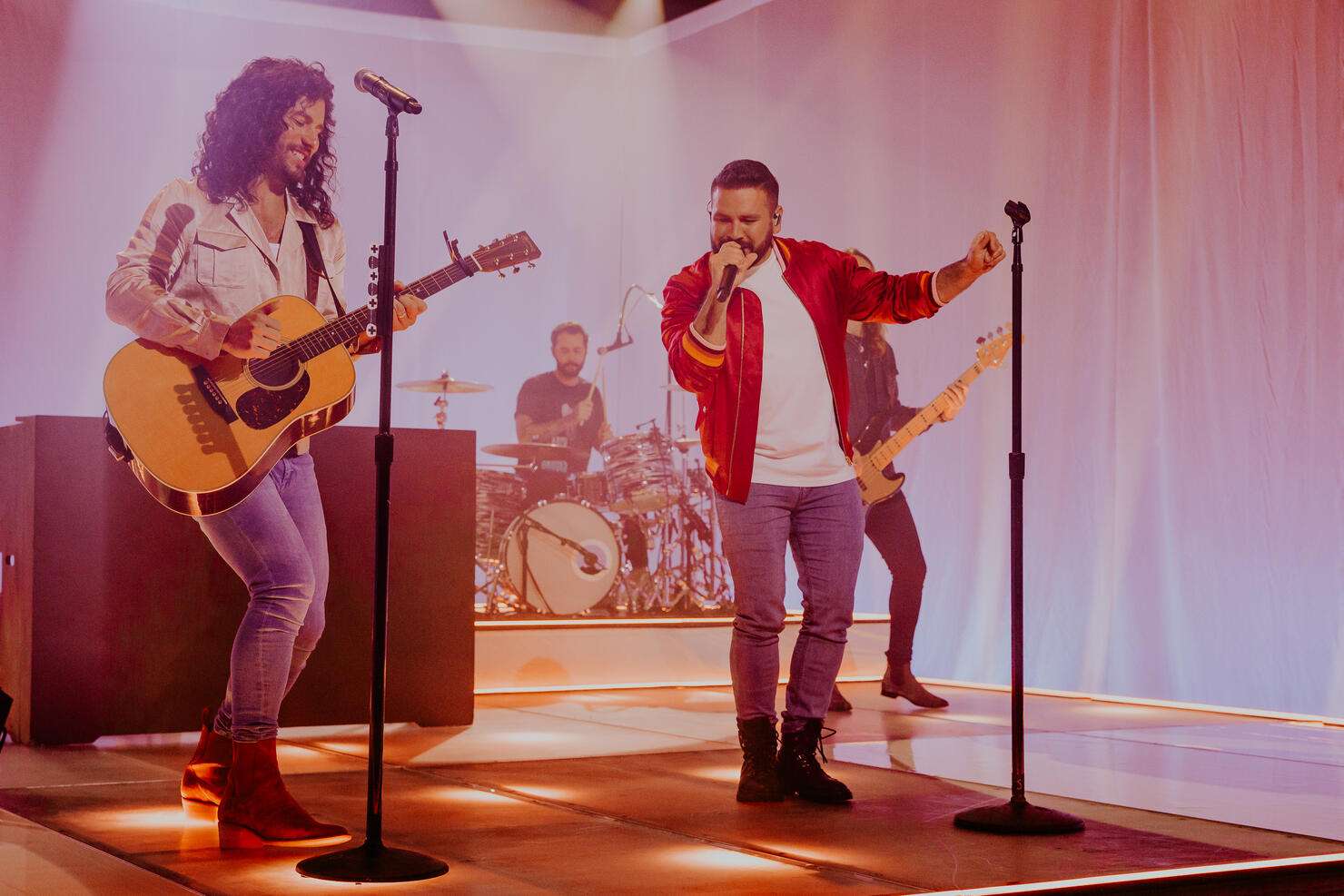 Photo: Adrianna Casiano for iHeartRadio
Dan + Shay kicked off their arena tour with a throwback to their first show together.
Before the beloved country duo realized their dream of packing arenas, they played a show in Austin, Texas — to an audience of fewer than five people. Dan Smyers and Shay Mooney reflected: "we were just two songwriters who loved country music and wanted to sing for whoever would listen, so we hopped in a car and drove through the night to get there."
That was nearly a decade ago. Now, Dan + Shay said they "still feel the exact same passion and excitement for what we get to do," and "we're so grateful that y'all have stuck with us on the journey and gotten us where we are today." Smyers left a comment on Instagram noting a full-circle experience: "the song was called 'if you only knew' and if we only knew back then that we would have the most amazing fans in the world who would get us to headline an arena tour, our minds would be (blown) 🤯"
Dan + Shay released their fourth full-length project, Good Things, last month, hailing it their "best album yet." Before the album released, fans got a taste of what to expect with the title track, "Steal My Love," "Lying," and "Glad You Exist," among other teasers. During Dan + Shay's exclusive iHeartRadio Album Release Party, Mooney delved into what it's like to get back to the arena tour after putting it on hold during the COVID-19 pandemic. He said, in part: "That was the hardest year and a half or so of our lives. You work your entire life as an artist to hopefully one day get to that point where you're playing arenas…But man, it feels to me just like it's new and fresh again."
The duo added in their throwback post that they're "infinitely grateful for each and every one of you and can't wait to say thank you in person" on the tour.
Watch Dan + Shay play their first show here: