Oklahoma Kid Brings Practice Granade To Middle School
By Anna Gallegos
September 10, 2021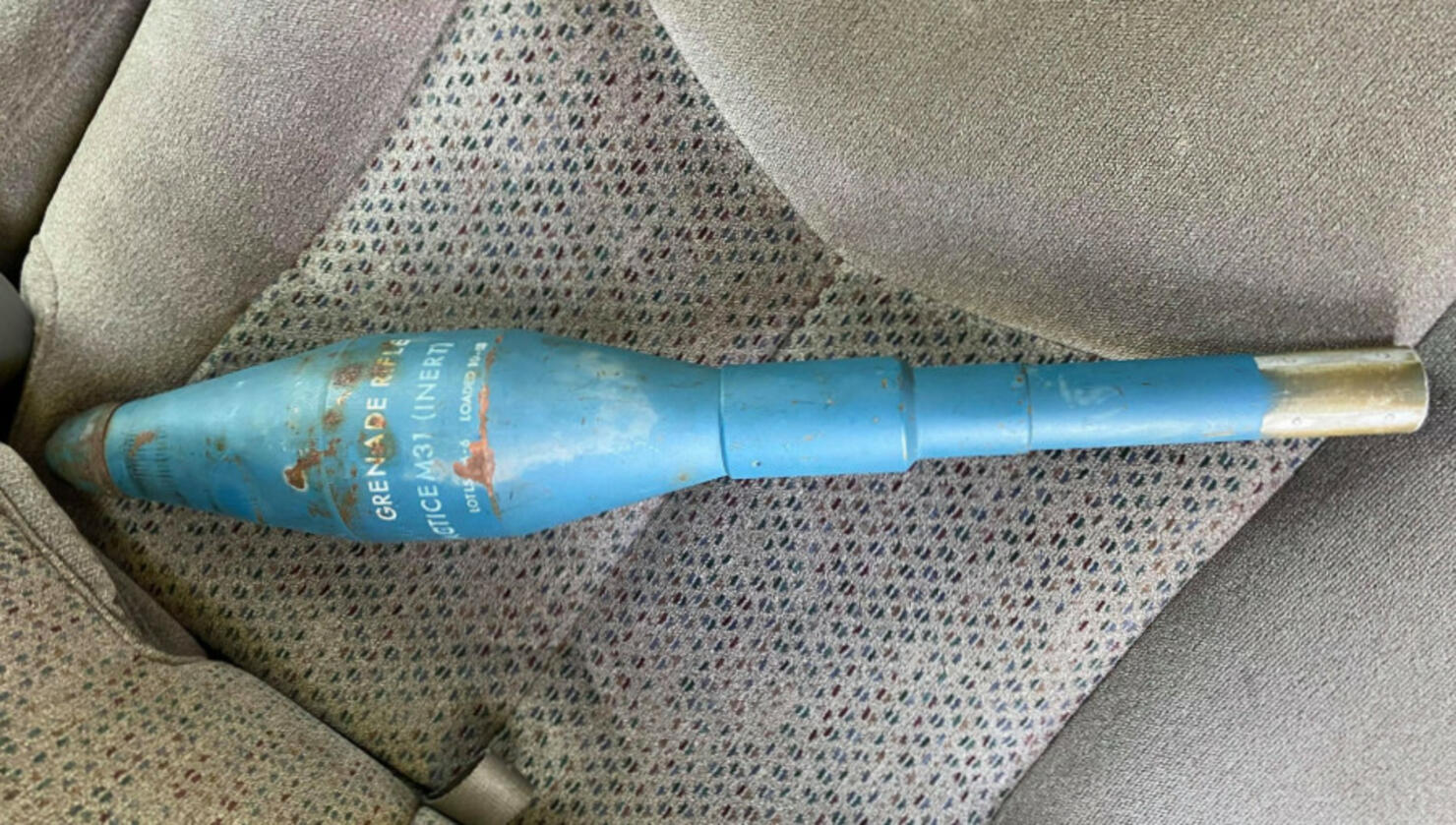 Photo: Guthrie Police Department
A curious student at Guthrie Junior High School caused a bit of a panic with a retro military device.
On Thursday, September 9, a student tipped off a teacher that another student had a weapon in his bag.
"The school resource officer didn't wake up this morning thinking he was going to find this in a backpack," Sgt. Anthony Gibbs with the Guthrie Police Department told KFOR.
The student resource officer checked the kid's bag and found a Vietnam-era military rifle practice grenade inside.
"He (the student) had shown it to a couple of kids earlier in the day. There was never a threat or a threat made," Gibbs told Guthrie News Page.
The device belonged to the kid's family, and he brought it to school to ask his history teacher questions about it. The kid didn't mean any harm, but Gibbs called bringing the device to school a "poor decision."
The practice grenade was labeled as "inert" - or non-functioning. However, Oklahoma Highway Patrol's bomb squad arrived at the school just to be on the safe side.
"In the abundance of caution, we removed it from the area. OHP took control of it," Gibbs said.
Having a weapon on school property is a misdemeanor, but it's unclear if the student will be punished in this case. The student's family told police that they don't want to practice grenade back.