This Massachusetts Restaurant Has The Best Sandwich In The Whole State
By Jason Hall
September 10, 2021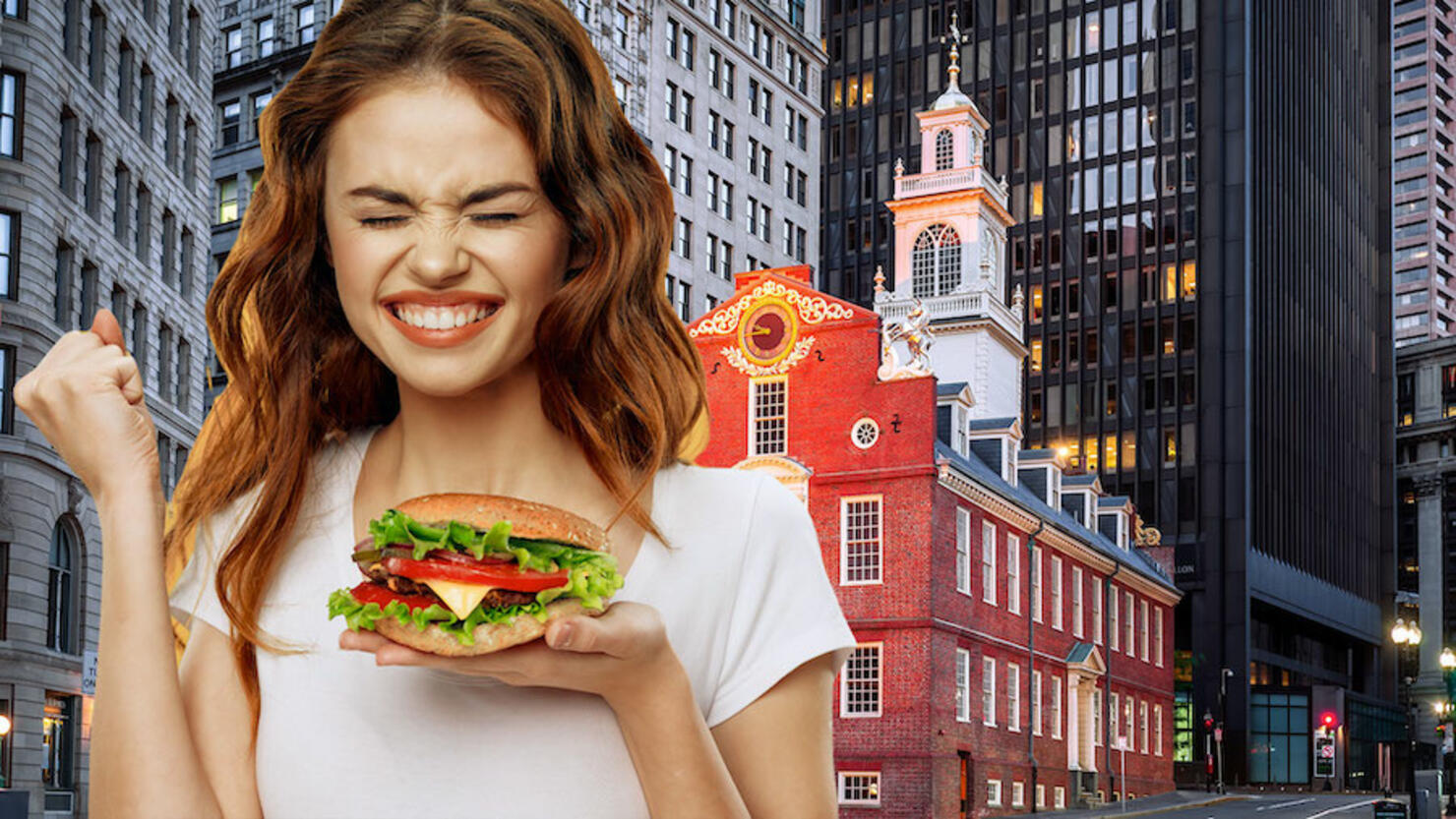 A local favorite has been named as the best sandwich in Massachusetts.
The falafel and shawarma at Shawarma Palace in Worcester was included among Eat This, Not That's list of the sandwiches in every state, which was published earlier this summer.
"At Shawarma Palace, don't expect to get a traditional sandwich. These sandwiches are not enclosed by your traditional two slices of bread, but rather by pita bread," Eat This, Not That's Cheyene Buckingham wrote. "Choose from a selection of pita bread sandwiches, including chicken or beef shawarma, falafel, or even a combination of the two! We heard that the falafel and beef shawarma options are both excellent choices at this place."
Here is Eat This, Not That's full list of the best regional fast food chains in every state:
Alabama- Pulled Pork Sandwich at Meat Boss (Cottage Hill)
Alaska- The MVP at MVP Sports Deli & Eatery (Anchorage)
Arizona- The Cuban at Worth Takeaway (Mesa)
Arkansas- Big Pig at Ozark Mountain Bagel (Bentonville)
California- The Caprese Sandwich at Limoncello (San Francisco)
Colorado- Breakfast Sandwich at Rivers and Roads Coffee (Denver)
Connecticut- The Holy Grail at Press On Sandwich Crafters (North Stonington)
Delaware- The Roast Beef and Cheese at Ioannoni's Bullroasters (New Castle)
Florida- The Famous Italian at Franky's Deli Warehouse (Hialeah)
Georgia- The Soul Rolls at Jackie M's & Son (Augusta) 
Hawaii- Hot Pastrami Sandwich at Ali'i Coffee (Honolulu)
Idaho- The Reuben at Midtown Deli (Post Falls)
Illinois- Steak Torta at Torteria San Lenchito (Chicago)
Indiana- The Walla Walla at Subito (Indianapolis)
Iowa- The Chicken Salad Sandwich at Her Soup Kitchen (Iowa City)
Kansas- The Cheesesteak at Do-B's (Emporia)
Kentucky- The Orange Marmalade Chicken Sandwich at DV8 Kitchen (Lexington)
Louisiana- Hickory chicken at Roly Poly (Lafayette)
Maine- The Lobster Roll at McLoons Lobster Shack (South Thomaston)
Maryland- The Neighborhood Bird at Ekiben (Baltimore)
Massachusetts- The Falafel and Shawarma at Shawarma Palace (Worcester)
Michigan- The Ernie's Monster at Ernie's Market (Oak Park)
Minnesota- The Fried Chicken Sandwich at Brunson's Pub (Saint Paul)
Mississippi- The Soprano at The Grind Coffee and Nosh (Biloxi) 
Missouri- The Italian Stallion at Bay Boy Specialty Sandwiches (Kansas City)
Montana- The Supercharged BLT at The Desoto Grill (Kalispell)
Nebraska- The Massaman Curry Sandwich at Banhwich Cafe (Lincoln)
Nevada- The Porchetta Sandwich at Karved (Las Vegas)
New Hampshire- The Signature Roast Beef Sandwich at Jon's Roast Beef & Deli (Laconia)
New Jersey- The Meatball Parmesan Sub at Second Street Bakery (Jersey City)
New Mexico- The Green Chile Meatball Sub at 2G's Bistro (Albuquerque)
New York- Pan Con Lechon at El Mofongo Restaurant (Hempstead)
North Carolina- The Pyongyang Hot Chicken at KoKyu Na'Mean (Durham)
North Dakota- Cheesesteak at Nardello's (Bismarck)
Ohio- The Reuben Wrap at Express Deli (Brook Park)
Oklahoma- The Golden Grilled Artisan Cheese at Rolling Fork Takery (Hochatown)
Oregon- HD Hawaiian at Hidden Door Cafe (Medford)
Pennsylvania- The Cuban at Christie's Deli (Philadelphia)
Rhode Island- Egg and Cheese Sandwich at Kitchen (Providence)
South Carolina- The Raspberry Turkey Sandwich at The Pickled Palate (Mount Pleasant)
South Dakota- The Chopped Beef Brisket or Pulled Pork Sandwiches at Dakota BBQ (Custer)
Tennessee- The EX at Nick's Grill (Pulaski)
Texas- The Celebrity Sandwiches at Tony's Italian Delicatessen (Montgomery)
Utah- The Barbacoa at Buds (Salt Lake City)
Vermont- The Kiwi at Sandwich Shoppe (Rutland)
Virginia- The Croby at Croby's Urban Viddles (Charlottesville)
Washington- Bulgogier at Burger Seoul (Tacoma)
West Virginia- The Truman at Secret Sandwich Society (Fayetteville)
Wisconsin- Prime Rib Sandwich at Pete's Garage Bar (Oshkosh)
Wyoming- The Classic Turkey Sandwich at Kelly on the Gros Ventre (Kelly)