Walker Hayes Teams Up With Kesha On 'Fancy Like' Remix
By Kelly Fisher
September 10, 2021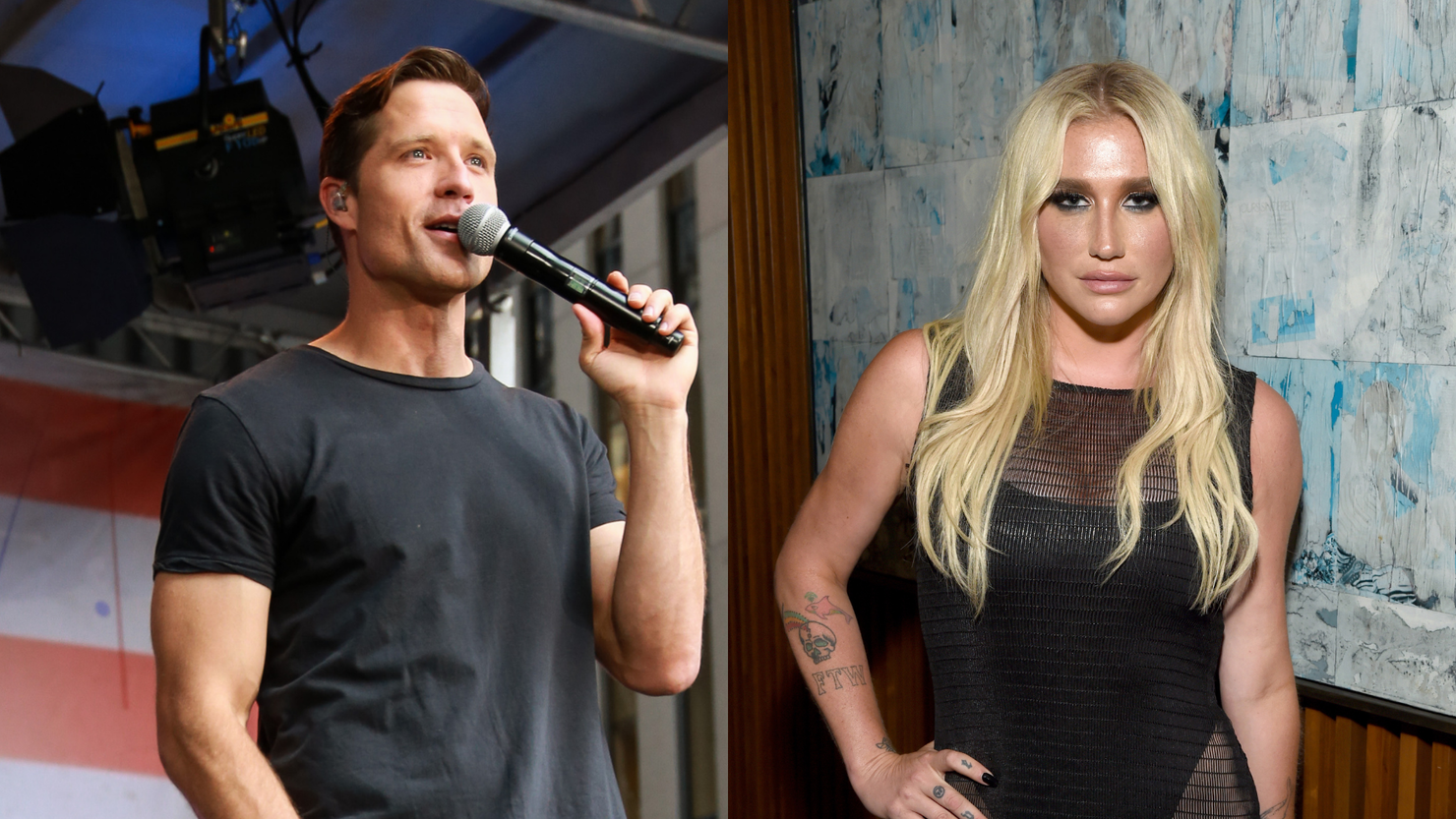 Walker Hayes debuted a new "Fancy Like" remix, and he collaborated with Kesha to shake things up.
Hayes teamed up with the pop singer-songwriter, and the two of them dropped the latest version of the song at midnight on Friday (September 10). The "90's Country" singer announced the midnight release on Instagram: "Imma only listen to this about 1,786 times tonight 😱😱😱😱😱 trynna stay chill about it but I just can't," he wrote, tagging Kesha. He hyped the remix on Facebook on Thursday (September 9) with a nod to one of Kesha's 2013 hits: "It's going down…I'm yelling timber… I do words for a living and I don't even how to communicate my excitement. Fancy Like remix with Kesha coming at chu tonight at midnight."
Of course, many fans know that "Fancy Like" is a dance song. Country songbird RaeLynn even took part in it at nine months pregnant, saying she hoped it would induce labor. The dance didn't turn out to be her daughter's birthday, but RaeLynn and husband Josh Davis welcomed Daisy Rae a few days later.
Hayes is one of the newest additions to the iHeartRadio Music Festival lineup, along with fellow country artist Darius Rucker. Other artists in the lineup include Billie Eilish, Cheap Trick, Coldplay, Dua Lipa, FINNEAS, J. Cole, Journey, Khalid, Lil Baby, Nelly, Sam Hunt, Weezer and special guests Florida Georgia Line.
Hayes will be performing at this year's iHeartRadio Music Festival in Las Vegas this September. Fans can tune in to watch the 2021 iHeartRadio Music Festival via an exclusive livestream on The CW App and CWTV.com. The festival will also be broadcast live on iHeartMedia radio stations throughout the country across more than 150 markets. Additionally, the CW Network will broadcast a two-night television special on Saturday, October 2nd and Sunday, October 3rd from 8-10pm ET/PT. Tickets are currently on sale via AXS.com.
Listen to the "Fancy Like" remix with Kesha here: