Shawn Mendes Debuts 'Summer Of Love' Performance With Tainy At 2021 VMAs
By Kelly Fisher
September 13, 2021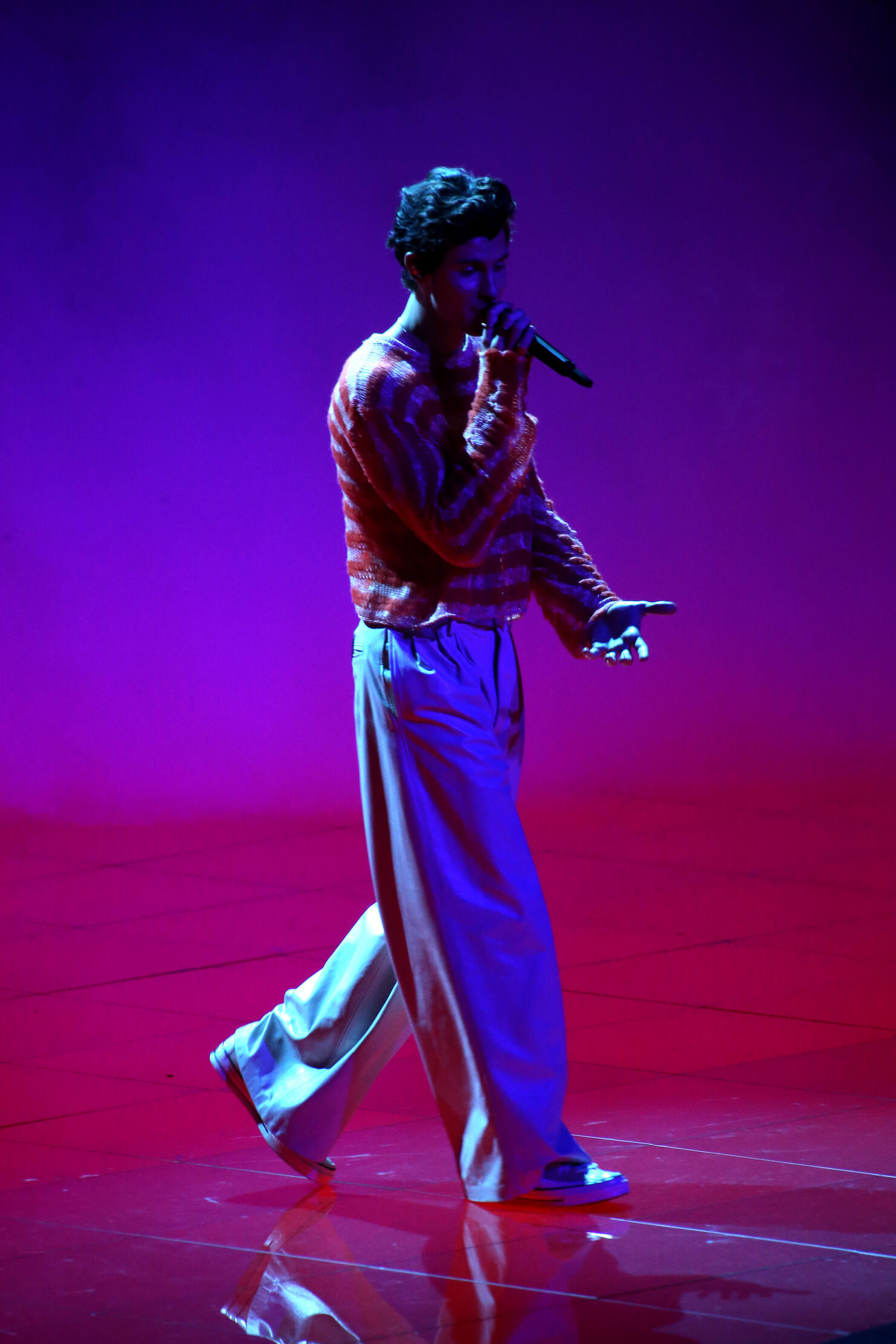 The audience went wild for Shawn Mendes as he performed his latest upbeat track "Summer of Love" during the 2021 MTV Video Music Awards on Sunday evening (September 12).
It's a moment Mendes seemed to bask in as he returned to a live show of his summer song with Tainy. During the VMA pre-show, the "Stitches" singer said he's "just really happy to be here and see people in person." Attending the awards show in person "feels like the first VMAs again."
"Summer of Love" was up for Song of the Summer, against more than a dozen other popular songs, including "Don't Go Yet" by Mendes' girlfriend Camila Cabello, who seamlessly introduced Mendes after a performance of her own. "I'm really excited to see my girlfriend play, actually. I think her performance is gonna be spectacular," Mendes said on the red carpet, referring to Cabello's performance of "Don't Go Yet." Mendes released "Summer of Love," the upbeat track with a nod to Cabello, in August. Weeks later, Mendes dropped an acoustic version on September 2.
"I hope this song makes people feel free, free from the weight of life, even if just for a moment," Mendes previously said in a statement. "The inspiration was getting a few months off to have a real summer with the people I love. My favorite part about creating it was getting the opportunity to work in the studio with Tainy. It was a special experience connecting with him since he's such an incredible artist and amazing producer."
See the full list of 2021 MTV Video Music Award winners here.
Watch the "Summer of Love" music video here: