Camila Cabello Delivers Sassy Performance Of 'Don't Go Yet' At 2021 VMAs
By Kelly Fisher
September 13, 2021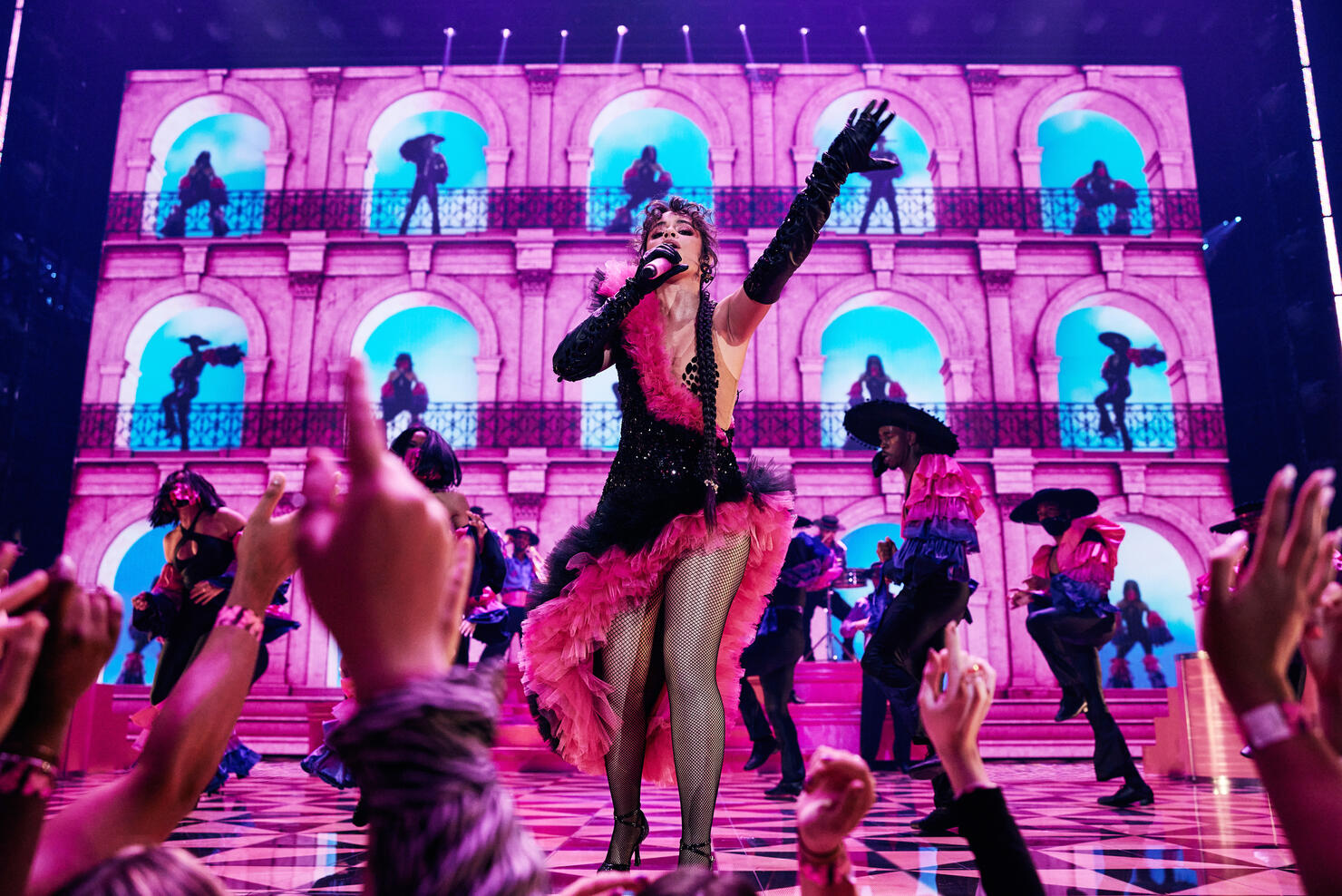 Camila Cabello kicked off a performance of "Don't Go Yet" in black-and-white, bursting into bright colors to match her sassy single.
Cabello rocked a black and pink dress as dancers shimmied across the stage and the crowd went wild during the 2021 MTV Video Music Awards on Sunday (September 12). That's the performance that Cabello's boyfriend, Shawn Mendes, looked forward to most. He said on the red carpet earlier in the evening: "I'm really excited to see my girlfriend play, actually. I think her performance is gonna be spectacular."
"Don't Go Yet" was up for Song of the Summer, against more than a dozen other popular songs, including "Summer Of Love" by Mendes, who also performed his summer single at the VMAs with an introduction by Cabello. The "Havana" artist announced "Don't Go Yet" earlier this summer, and released the upbeat track in July. The song marks a new era for the pop artist after her Romance album that debuted in 2019. Cabello also performed "Don't Go Yet" on BBC Radio 1's Live Lounge, but caught fans' attention when she covered "good 4 u" by fellow pop giant Olivia Rodrigo, who also performed at the VMAs Sunday evening.
Adding to her latest work in music, Cabello recently starred in Cinderella alongside Idina Menzel and Billy Porter. The trio recently belted show tunes during the popular Carpool Karaoke segment on The Late Late Show With James Cordon. During the carpool, Cabello revealed that she was so nervous for her first date with real-life Prince Charming that she took two shots of tequila and and sang "Defying Gravity" from Wicked to hype herself up. Now, the celeb power couple delivered separate performances of their latest singles at the VMAs.
See the full list of 2021 MTV Video Music Award winners here.
Watch the "Don't Go Yet" music video here: