Harry Styles & Florence Pugh Share A Kiss In 'Don't Worry Darling' Teaser
By Emily Lee
September 13, 2021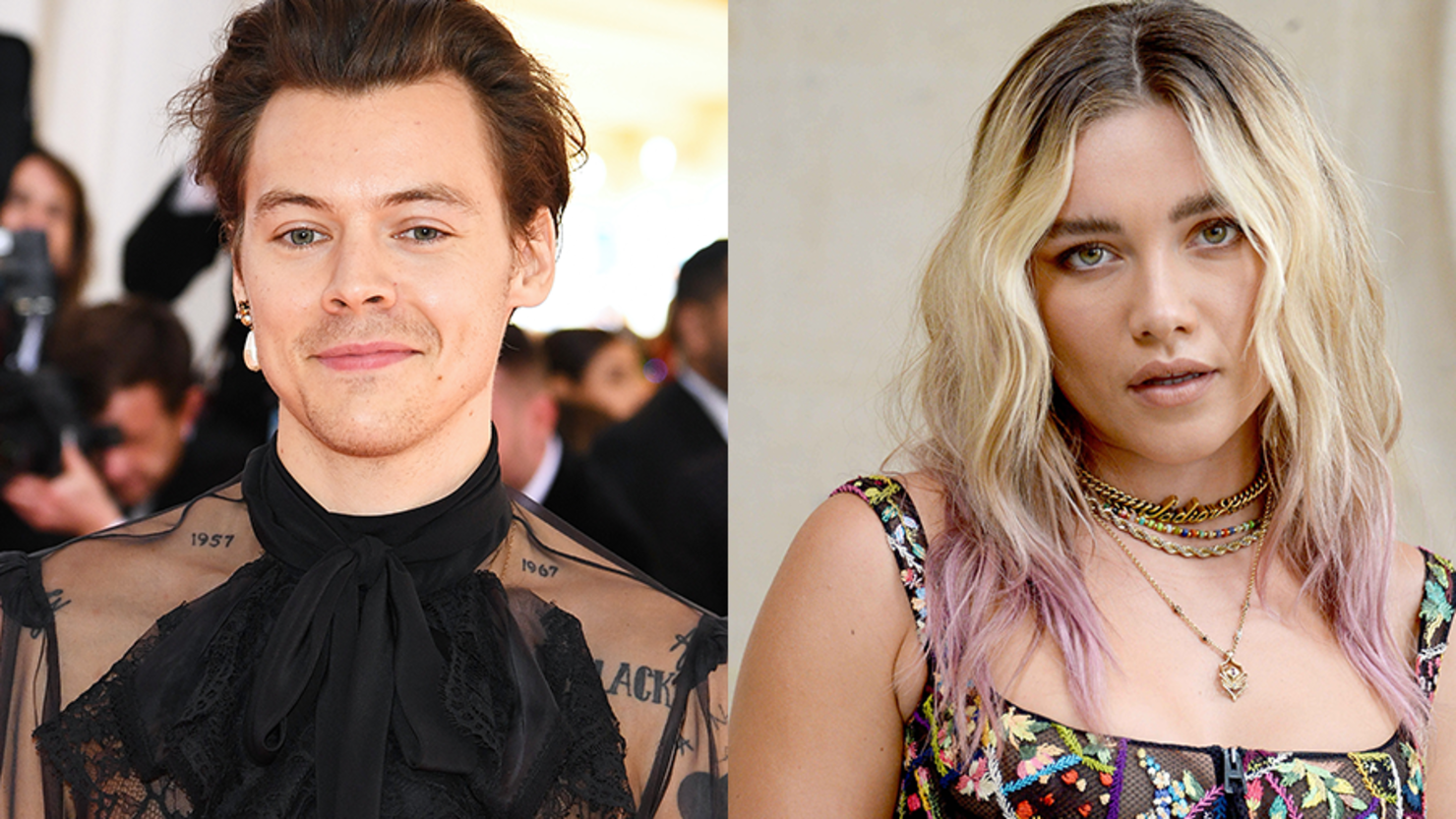 On Monday (September 13), Olivia Wilde released the first teaser trailer for Don't Worry, Darling. The film, which stars Harry Styles and Florence Pugh, is a psychological drama set in a utopian experimental society with plenty of secrets waiting to be uncovered.
In the ten seconds of footage, fans will catch of glimpse of Styles and Pugh, who play husband and wife in the film, sharing a passionate kiss. While Pugh opens the trailer, this seems to be the only footage of Styles in the teaser. It also appears to reveal a quick shot of Chris Pine, as well, wearing a white tux.
Wilde, who directed and stars in the film, revealed the release date in her Instagram caption. "In theaters only. 9 • 23 • 22," she wrote.
The teaser certainly leaves viewers with more questions than answers. The official synopsis sets the scene for a nail-biting cinematic experience, as well. "A 1950's housewife living with her husband in a utopian experimental community begins to worry that his glamorous company may be hiding disturbing secrets," the description teases.
While Pugh is a seasoned actress—she received an Academy Award nomination for her work in 2019's Little Women—this will be Styles' second acting role following his turn in the critically acclaimed Dunkirk. While it will be some time before fans get to see the 'Watermelon Sugar' singer act once again, Pine recently raved about Styles' performance in Don't Worry, Darling.
"Harry Styles is an absolute delight. He's one of the most professional people I've ever met. Couldn't be kinder, more gracious, I mean, really, I was stunned by this kid. He's off-the-charts cool," Pine gushed. "It's a great cast. You know, life is short, so hopefully, you get a chance to make good art with people you really enjoy, and I've been really, really lucky in that regard."
Pine had nothing but good things to say about Pugh, as well. "Florence is an incredible actress. I can't speak more highly of her. This is the second time I've worked with her," he told Entertainment Tonight. "Every time I work with her, I say, 'I have to meet your parents, because however they raised you, they should be teaching seminars.'"
Are you excited to see more of Styles and Pugh in Don't Worry, Darling?