Celebs Share Behind-The-Scenes Selfies At The 2021 Met Gala
By Ariel King
September 14, 2021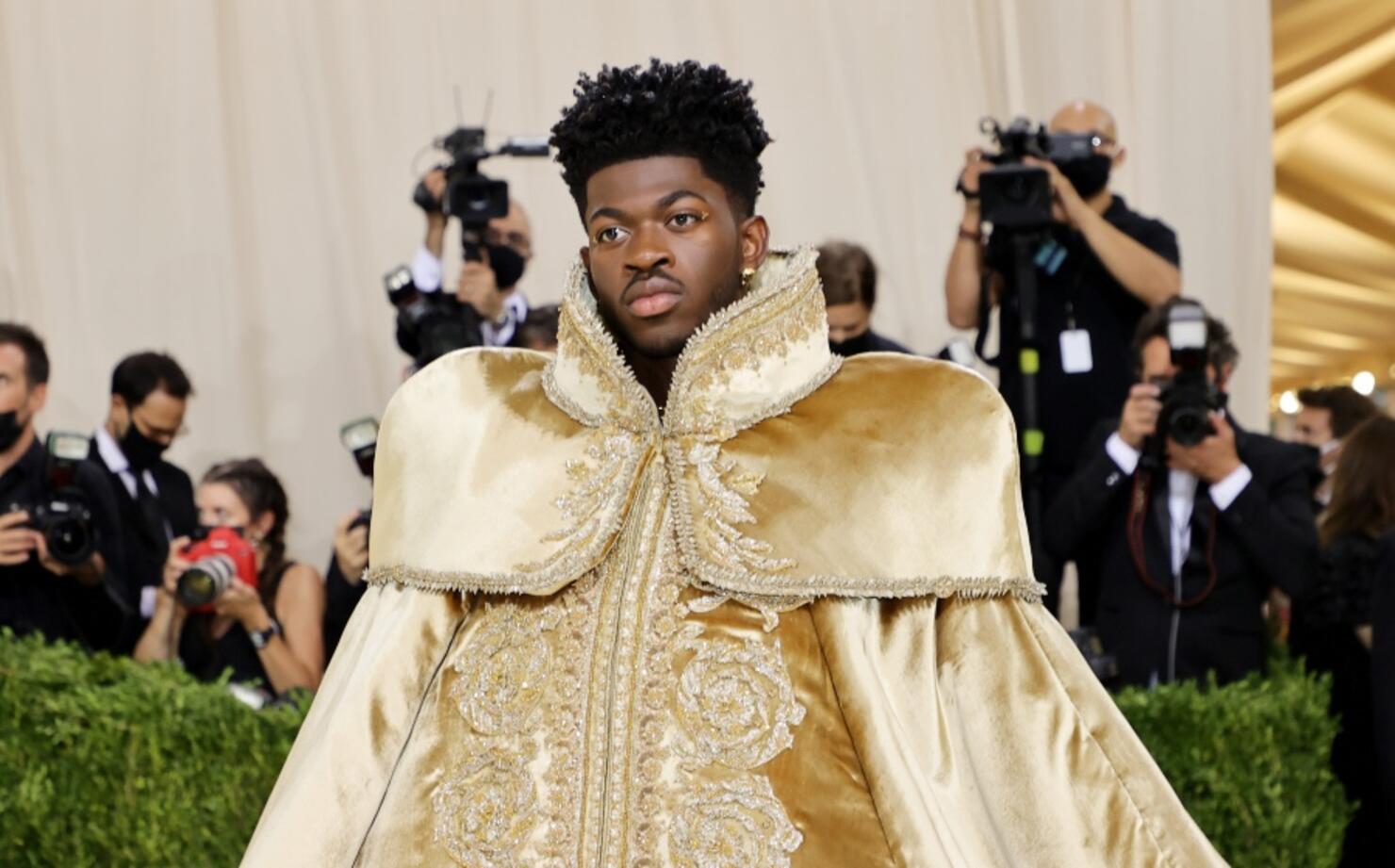 Last night's Met Gala brought stunning looks on the red carpet, but what fans really want to know is what goes on inside. Lil Nas X and FINNEAS opted to share that info with fans, the two posting to Instagram a few behind-the-scenes selfies they snagged while at the gala.
The "Montero (Call Me By Your Name)" rapper uploaded a Met Gala photo dump that included eight captionless pictures featuring Billie Eilish, Jack Harlow, Pete Davidson, Lil Uzi Vert, and more. Harlow, Davidson, and Lil Uzi Vert appeared in a bathroom selfie, while other photos find Lil Nas X enjoying his table and the art at the gala.
FINNEAS also uploaded a post of him standing between Benito Skinner and Shawn Mendes, captioning the photo "I just f****** made this happen." Whether there's a new collaboration in the works, or something else, only time will tell.
Timothée Chalamet and Keke Palmer also shared some pictures of their own. Palmer shared to her story what food the Met Gala offered while Chalamet uploaded blurry selfies to his Instagram story. While the Met Gala hosts a no-selfie rule that sees a ban on using phones to post on social media, every year a few celebrities opt to upload their photos anyways (most iconically, Kylie Jenner's bathroom selfie from 2017).
It's been a busy weekend for Lil Nas X and FINNEAS, both of whom were also at the MTV Video Music Awards on Sunday (September 12). Lil Nas X took the stage at the awards show to perform his two singles "Industry Baby" and "Montero (Call Me By Your Name)" ahead of his debut album, Montero, which will be released on Friday (September 17). Harlow also joined Lil Nas X onstage for the performance.
FINNEAS is also gearing up to release his debut album, Optimis, on October 15. Led by the singles "The 90s" and "A Concert Six Months From Now," the singer-songwriter expressed that he was uninterested in releasing a "COVID record," but rather wanted something that could have everyone "dancing in the streets to."
FINNEAS is performing at this year's iHeartRadio Music Festival in Las Vegas in September alongside a lineup of superstar artists. Fans across the country can tune in and watch an exclusive live stream of the show via The CW App and CWTV.com. Then, on October 2nd and 3rd, relive all of the epic performances from the weekend during a televised special on The CW Network at 8 p.m. ET/PT. And leading up to the official television special, The CW will also air an hour-long Best Of Special on Sunday, September 29th at 8 p.m. ET/PT.