Kendall Jenner Admits She's 'Jealous' Of Stormi's Bond With BF Devin Booker
By Emily Lee
September 15, 2021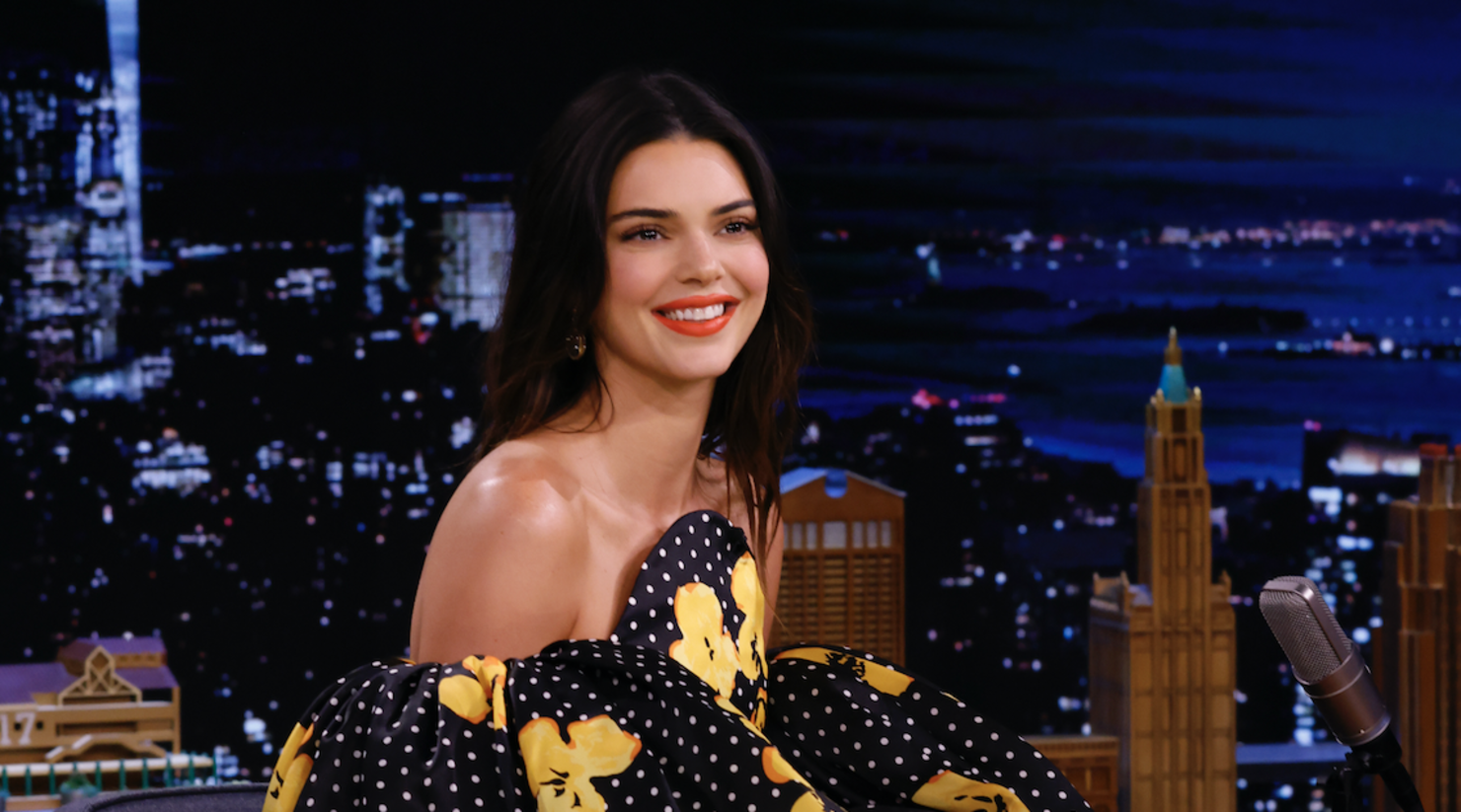 Kendall Jenner isn't the only woman in her boyfriend Devin Booker's life. It turns out, Kendall's 3-year-old niece, Stormi Webster, also has a special bond with the NBA player.
While chatting with Jimmy Fallon on The Tonight Show, Kendall said Devin "loves" hanging out with her many nieces and nephews. "Him and Stormi have an amazing relationship," she gushed. "She has the biggest crush on him, and I'm jealous sometimes. I'm like, 'Stop. Can you guys not?'"
Stormi is the daughter of Kendall's younger sister, Kylie Jenner, and Travis Scott. The couple recently announced they're expecting their second child together. According to Kendall, the happy news wasn't too surprising for the rest of the family.
"She called me, and I answered the phone and she just had her little sonogram — a picture of her sonogram," Kendall recalled of the moment she found out. "I wasn't really shocked because I felt like it could happen someday soon, but I was excited. It was very exciting. It's just a blessing."
Kylie isn't the only one of Kendall's siblings with a baby on the way, either. Her paternal half-brother Burt Jenner and his wife are also expecting. "There [are] 18 of them now, going on 20," she said of the next generation of her family. "There's two on the way. My brother Burt has one on the way, and then my sister, obviously, just announced hers."
Kendall is one of the only remaining Kardashian-Jennerr siblings without a child. Though she admits her adorable nieces and nephews sometimes give her "baby fever," she's happy to be their "cool aunt" for the foreseeable future.