Lawyer Whose Wife, Son Were Killed Arranged Own Death For Insurance Payout
By Jason Hall
September 15, 2021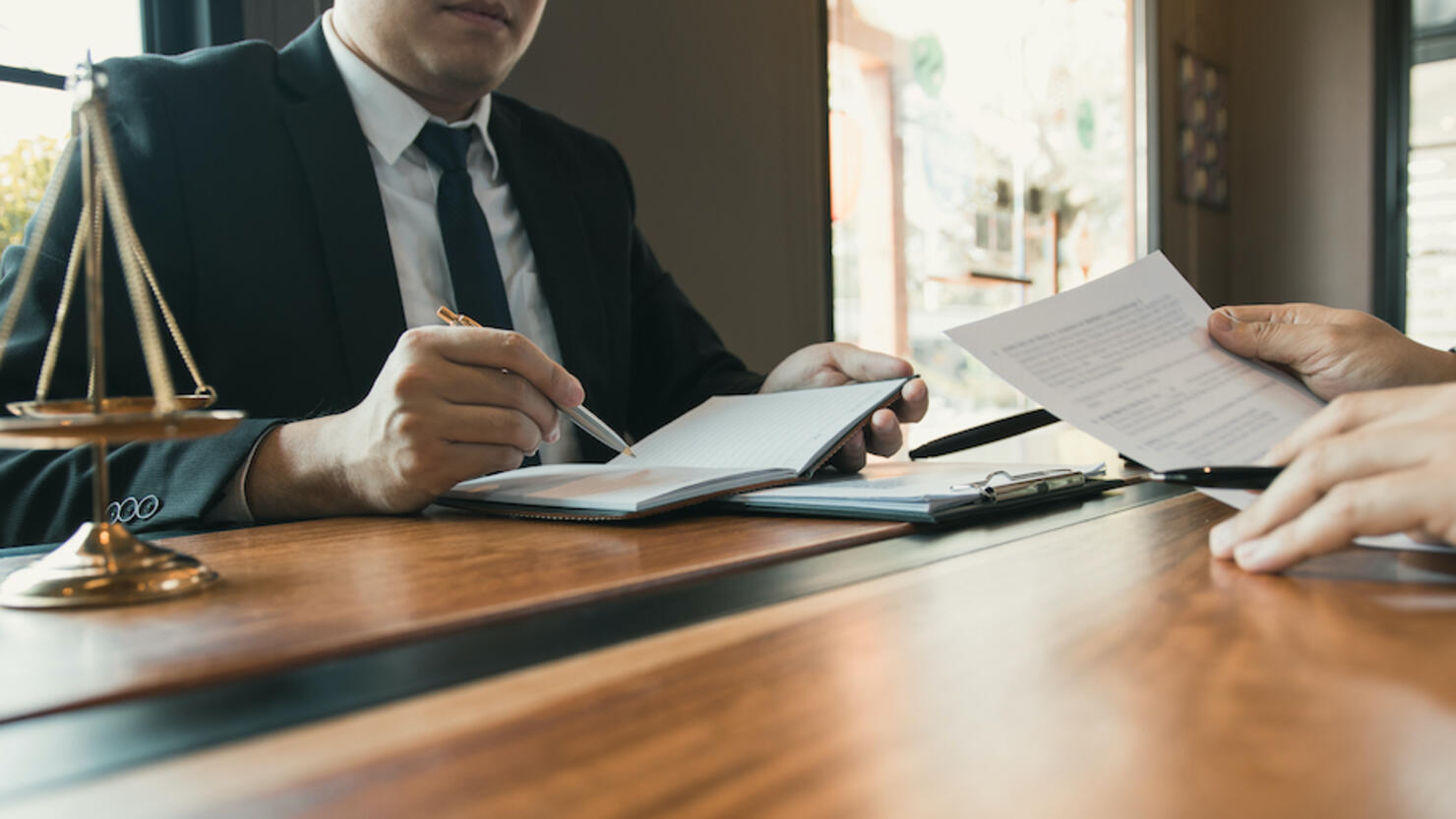 A prominent South Carolina lawyer who was shot months after his wife and son were slain in unsolved shootings this summer is now accused of hiring a hitman to kill him so his other son could collect on a $10 million life insurance policy.
Alex Murdaugh, 53, who was shot hours after resigning from his job earlier this month, told 911 that he was shot in the head while changing a flat tire, which caused a "superficial" wound, authorities confirmed Tuesday (September 14) via NBC News.
Murdaugh's attorney, Richard Harpootlian, told the TODAY Show Wednesday (September 15) that his client was trying to get off opioids -- which he said Murdaugh took to get over the death of his son and wife while battling depression -- at the time he came up with the suicide plot.
Harpootlian said Murdaugh enlisted a man to kill him during a "fake car breakdown" as he believed his insurance policy had a suicide clause and the scheme was an "attempt on his part to do something to protect his child."
Harpootlian and Jim Griffin, another attorney representing Murdaugh, said it became "clear Alex believed that ending his life was his only option" in a joint written statement, adding, "today, he knows that's not true."
"For the last 20 years, there have been many people feeding his addiction to opioids," the statement read. "During that time, these individuals took advantage of his addiction and his ability to pay substantial funds for illegal drugs," the statement said. "One of those individuals took advantage of his mental illness and agreed to take Alex's life, by shooting him in the head."
On September 6, Murdaugh released a statement by NBC News revealing that he resigned from his position in order to enter rehab after he "made a lot of decisions that I truly regret," which included allegedly "misappropriated funds," hours after being shot in what was believed to be a roadside attack.
"This is disappointing news for all of us," the law firm, Peters, Murdaugh, Parker, Eltzroth & Detrick, said in a statement obtained by NBC News. "Rest assured that our firm will deal with this in a straightforward manner. There's no place in our firm for such behavior."
The firm, which was founded by Murdaugh's great-grandfather, said a forensic accounting firm planned to undergo an internal investigation and had already notified law enforcement and the South Carolina Bar of its plans.
The latest events add to a strange situation surrounding the family as questions continue to be raised regarding the fatal shootings of Murdaugh's wife, Margaret, 52, and their son Paul, 22, in June, three days after Murdaugh's father, prosecutor Randolph Murdaugh III, had also died.
Two days after he survived a roadside shooting and was hospitalized, South Carolina lawyer Alex Murdaugh says he will resign from his law firm and enter rehab after months of public scrutiny following the unsolved killings of his wife and a son in June. https://t.co/jNZpomIrjE

— NBC News (@NBCNews) September 7, 2021
The September 6 statement was Murdaugh's first he was shot two days prior in Hampton County.
"The murders of my wife and son have caused an incredibly difficult time in my life," Murdaugh said. "I have made a lot of decisions that I truly regret," he added without elaborating, instead acknowledging his decision to enter rehab "after a long battle that has been exacerbated by these murders."
"I am immensely sorry to everyone I've hurt including my family, friends and colleagues," Murdaugh said. "I ask for prayers as I rehabilitate myself and my relationships."
Margaret and Paul Murdaugh were found dead from apparent gunshot incidents on June 7 near dog kennels on the family's hunting property in Colleton County, South Carolina, which is located west of Charleston.
The South Carolina Law Enforcement Division has released few details surrounding the shooting deaths claiming it does not want to compromise the investigation by making the information public.