Elton John Postpones European And UK Tour Until 2023 Due To Surgery
By Ariel King
September 16, 2021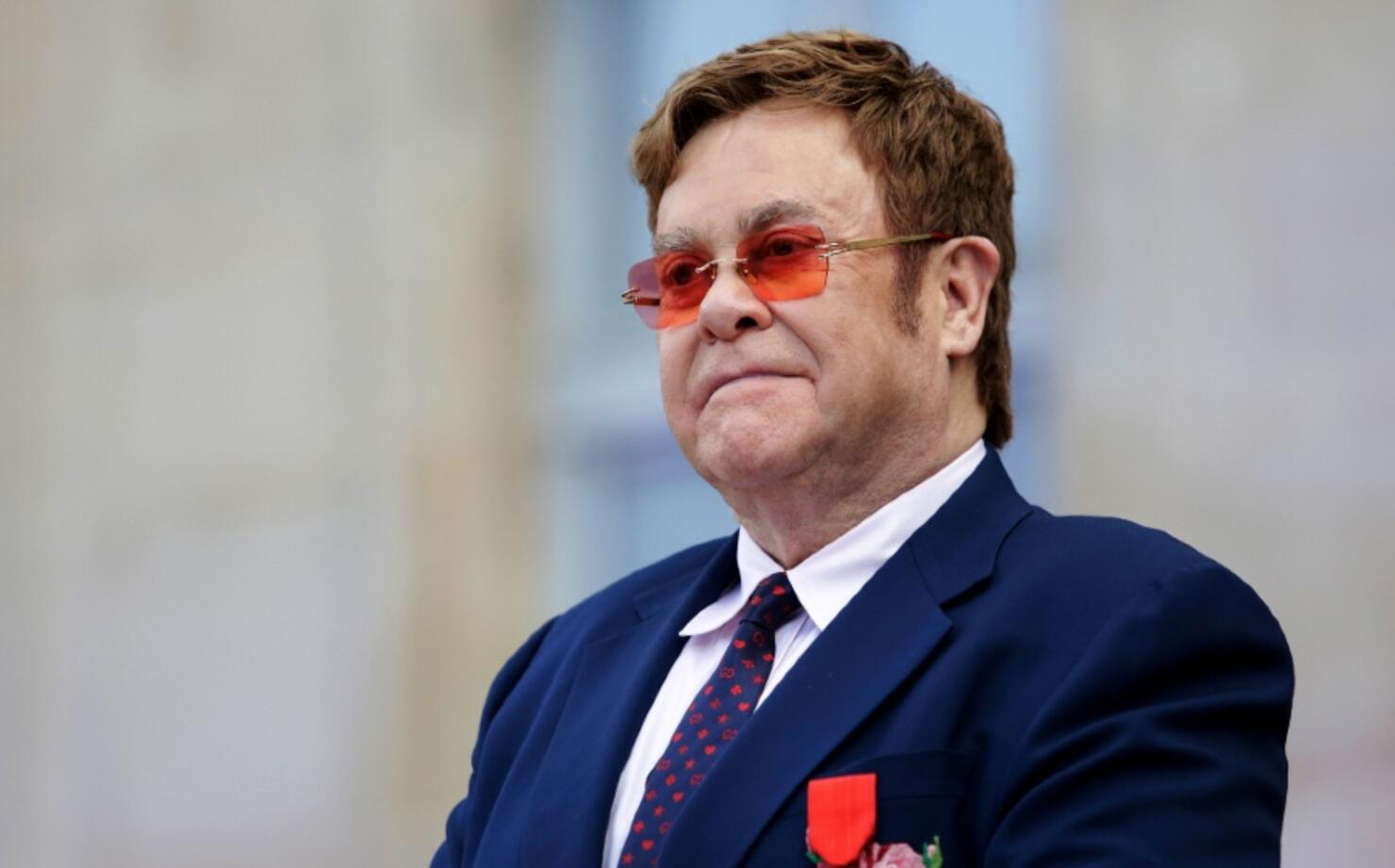 Elton John's Farewell Yellow Brick Road tour through Europe and the United Kingdom will need to wait just a little bit longer. The news comes after the singer revealed that he had recently fallen, and will now need to undergo surgery for his hip. John made the announcement via Twitter, saying that the tour will need to be postponed until 2023.
"At the end of my summer break I fell awkwardly on a hard surface and have been in considerable pain and discomfort in my hip ever since," John said in the statement. "Despite intensive physio and specialist treatment, the pain has continued to get worse and is leading to increasing difficulties moving. I have been advised to have an operation as soon as possible to get me back to full fitness and make sure there are no long-term complications. I will be undertaking a program of intensive physiotherapy that will ensure a full recovery and a return to full mobility without pain."
John stated that he will continue on with the Global Citizen event scheduled for September 25, "as I don't want to let a charity down." He went on to explain that the demands for a five-song charity performance are significantly different from a full-fledged tour, and he will be having his operation sometime after Global Citizen.
John plans to be able to get back on the road by January 2022 so that he can kick off his tour in New Orleans. The rescheduled dates will see John touring through North America before making his way to Europe and the UK.
"I know how patient my incredible fans have been since Covid halted touring last year, and it breaks my heart to keep you waiting any longer," he said in his statement. "I completely feel your frustrations after the year we've had. I promise you this - the shows will return to the road next year and I will make sure they are more than worth the wait."
John will be releasing his upcoming record The Lockdown Sessions on October 22, the album acting as a compilation of the tracks he participated on throughout the pandemic. The album includes John's collaborations with Dua Lipa, Nicki Minaj, Miley Cyrus, Lil Nas X, Gorillaz, and more. Titled The Lockdown Sessions because the recording of the tracks reminded John of his early days as a studio musician, the singer recently sat down with Ryan Seacrest to reveal that the record had begun with his collaboration with Charlie Puth.