Here's What Potential COVID-19 Booster Rollout Could Look Like
By Jason Hall
September 16, 2021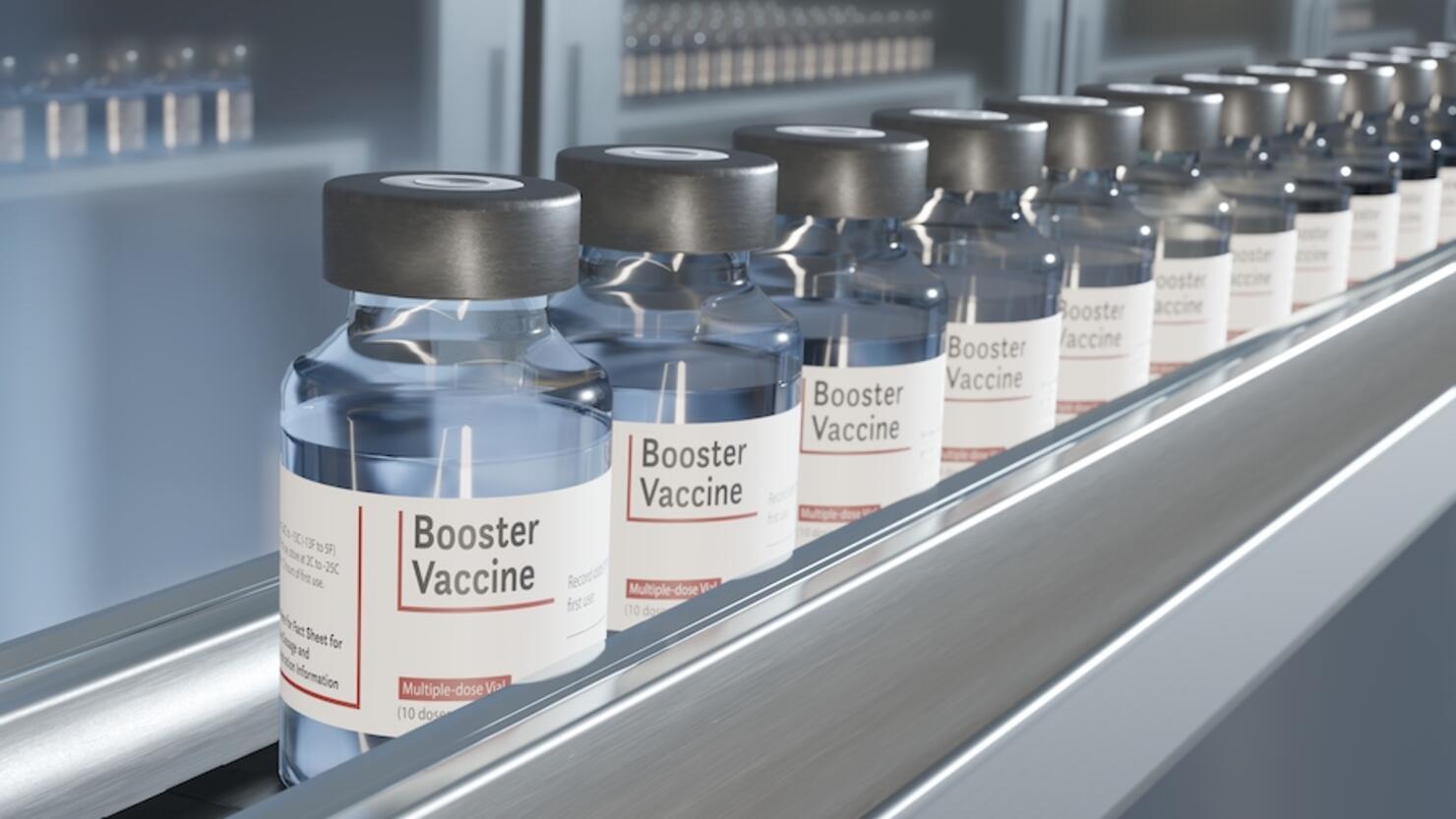 State and local health departments nationwide are moving ahead with plans for a potential booster doses of COVID-19 vaccines rollout next week.
Last month, U.S. health officials announced booster doses could be offered beginning on the week of September 20 if approved by the U.S. Food and Drug Administration and the U.S. Centers for Disease Control and Prevention, while conversations are now currently underway, CNN reports.
A crucial meeting of FDA vaccine advisers is scheduled to take place on Friday (September 17), but experts have said it isn't a guaranteed decision, though those responsible for administering boosters are already planning what needs to be done.
"We don't want to be unprepared," said Lori Tremmel Freeman, chief executive officer of the National Association of County and City Health Officials, via CNN on Wednesday (September 15).
Freeman said local health departments have already planning to be ready for booster doses after the FDA review's recent Pfizer data as they are "really overwhelmed" in their response to more surges in COVID-19 cases, as well as getting more people vaccinated and combating with the upcoming flu season.
The FDA's Vaccines and Related Biological Products Advisory Committee plans to discuss whether data on Pfizer/BioNTech's COVID-19 vaccine supports individuals 16 and older receiving a booster dose six months after their second coronavirus vaccine dose in a meeting set for Friday, however, more steps still need to be taken before the boosters are approved to the general public.
"It's important to note that the FDA's role is really to say can we use this -- can we use this product or can we use this booster. It's the CDC who will decide whether or not they should be used," said Dr. Anna Durbin, director of the Center for Immunization Research at the Johns Hopkins Bloomberg School of Public Health, during a virtual briefing on Wednesday. "So even if FDA comes out and approves the use of boosters by saying they're safe, and they do what they're supposed to do, the CDC will still need to review and approve the use of boosters to say that they're actually needed, and who they are needed for and it may be that they recommend it for different populations -- the elderly, for instance, or people in nursing homes, we don't know," she said.
White House chief of staff Ron Klain told CNN's State of the Union that President Joe Biden's administration "a hundred percent" planned to "wait for FDA approval, we will wait for CDC approval," noting that even if the boosters didn't receive full approval before September 20, the administration would still be ready for distribution.
Freeman said the rollout plan for boosters will defer from the initial vaccination rollout, which saw pharmacies go to nursing homes to vaccinate residents and stadiums host long lines for mass vaccination sites.
"There's still a lot of emphasis on pharmacies to continue to play a strong role in administering vaccine, and over 70% of doses are currently administered to pharmacies," Freeman said, adding that in some states, certain pharmacies and hospitals may not participate in the booster programs due to staffing limitations, among other reasons.
If so, boosters can then be administered at other locations, such as doctor's offices or specific vaccine clinics, with Freeman noting "it could look differently state by state," but acknowledged there is "no limitation" or constraints on vaccine supply.
Up to 5.2 million people may be eligible to receive a booster shot during the week of September 20 if the booster program launches next week.
CDC data shows about 3.4 million U.S. residents were fully vaccinated by January 20, which was eight months ahead week of the September 20.