Kim Kardashian Says North West Has Gone 'Full Goth'
By Emily Lee
September 16, 2021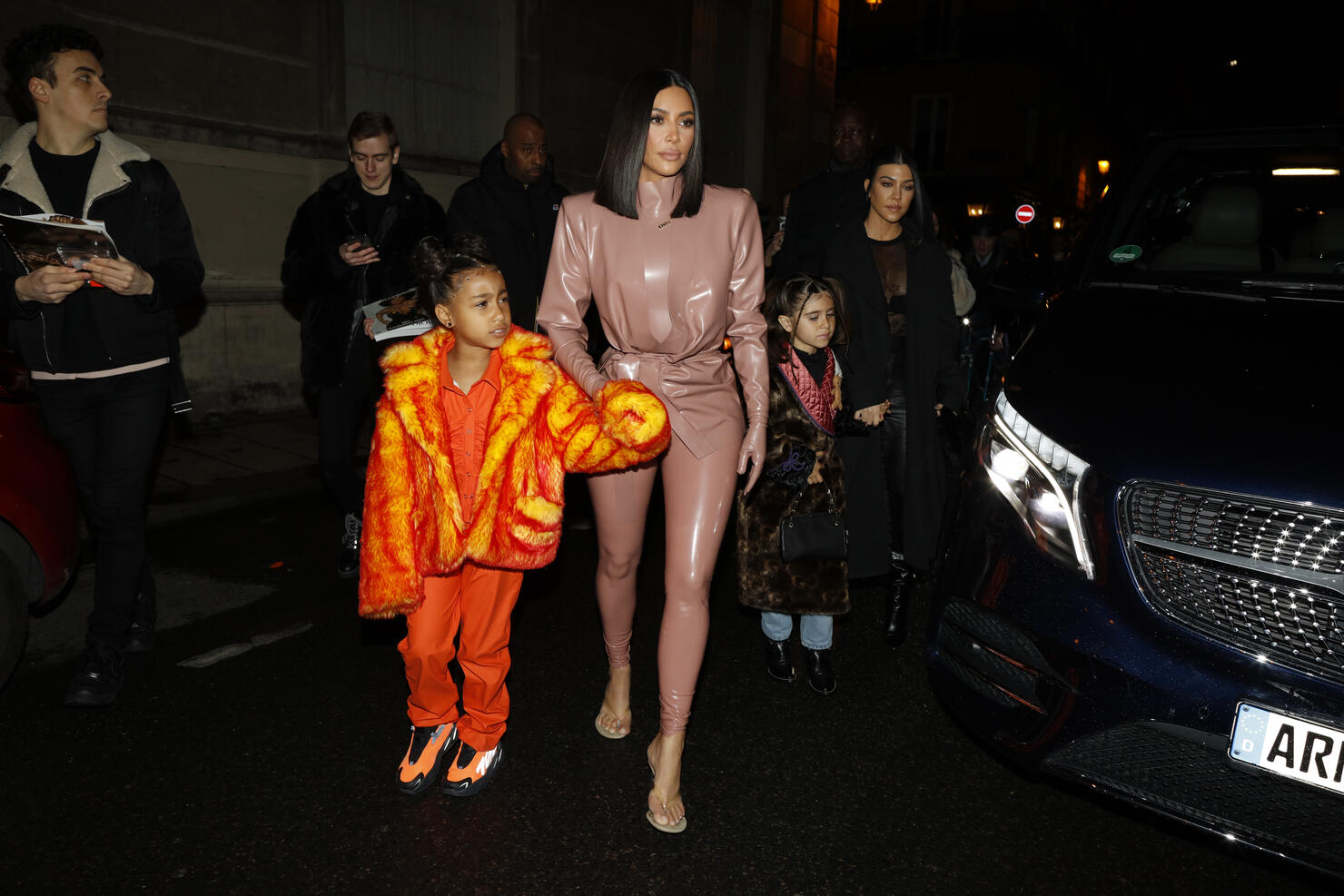 North West has a new style. According to her mom, Kim Kardashian, the 7-year-old has gone "full goth" recently.
During a recent appearance on The Ellen DeGeneres Show, Kim opened up about the differences between her four kids. While North is into Hot Topic these days, her siblings, Saint, Chicago and Psalm, all have their own budding interests and personalities.
Kim's third child and second daughter is her "girliest girl that loves pink and purple and makeup." While Chicago is busy in her pink and purple world, North enjoys putting "fake tattoos on her face, and she listens to Black Sabbath, and she's just like a full goth girl."
"Saint is like video game, tech wiz—like, amazing," Kim continued. "And Psalm is really into Paw Patrol and Cars. Like, every kid is so different. But Chi-Chi is my little princess. Anything princess, anything girly girl—that's her."
Not only is North going through a goth phase right now, but Kim also admits her oldest still wishes she was an only child. "North, I thought she was gonna grow out of this like, 'I want to be an only child' phase," Kim shared. "She hasn't. It's a struggle even to go to school. There'll be times when she's like, 'I'm not riding in the car with my brother.' So morning drop-off has to be a fun thing, and luckily, so many of our friends and cousins, they all live in the same neighborhood, so I'm the carpool mom."
The carpool consists of two cars, which allows Kim to "separate the kids because [North] wants her own music, she wants her own vibe, she wants to sing with her [friends]. So I have to trade-off. It's always a thing—bribes."
Ultimately, though, Kim says her kids are really well behaved and she "got really lucky" with North, Saint, Chicago, and Psalm.