Tom Brady Reveals If He Will Be Playing At Age 50
By Jason Hall
September 16, 2021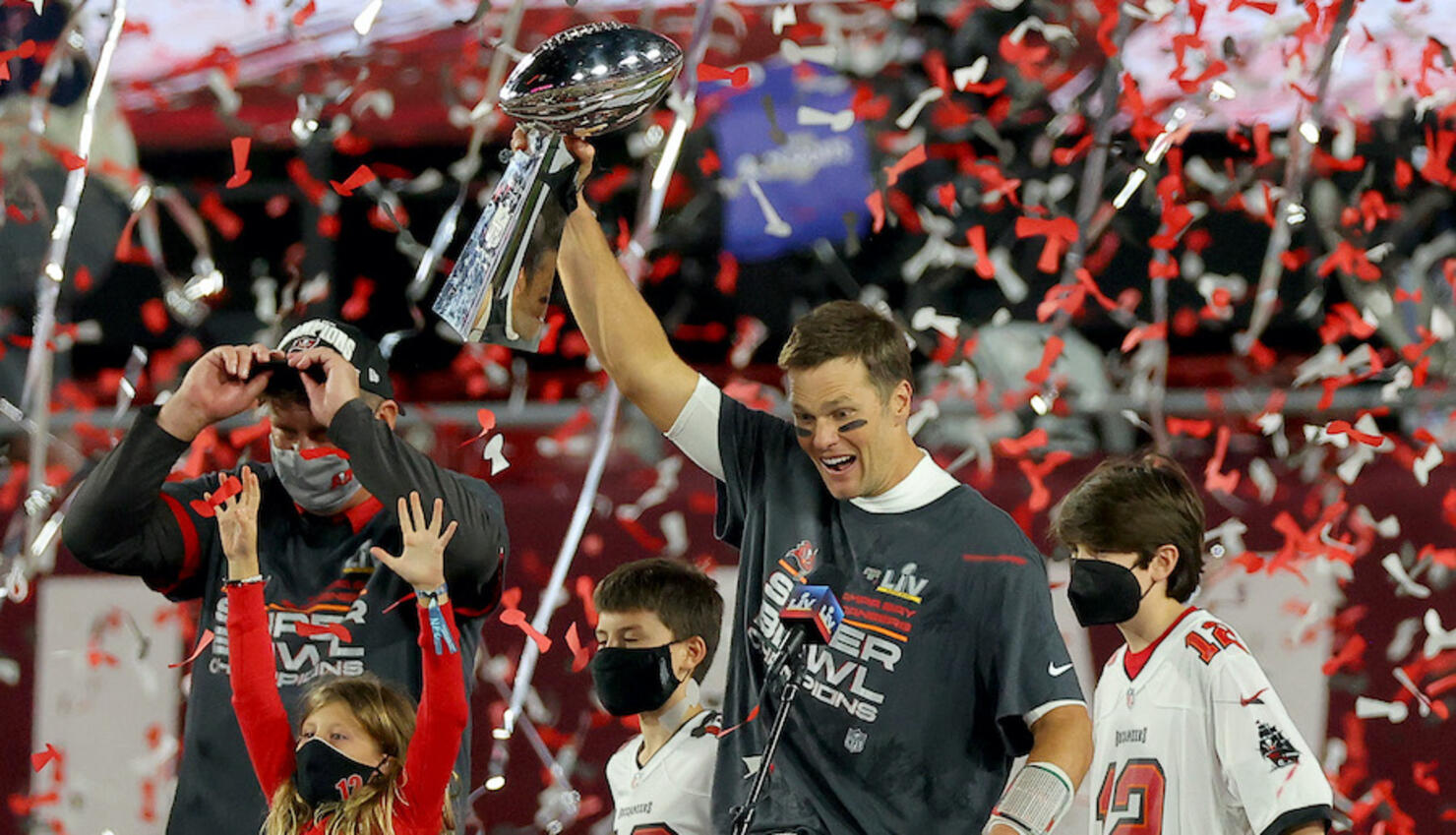 Tampa Bay Buccaneers quarterback Tom Brady has once again addressed whether he plans to play at the age of 50.
Brady, 44, is coming off an NFL record seventh Super Bowl victory and yet another comeback win in the Buccaneers' season opener, leading many to question whether "Father Time" will ever catch up to him.
During the first episode of the YouTube Q&A show Tommy and Gronky -- co-hosted alongside longtime former New England Patriots and current Buccaneers teammate Rob Gronkowski -- for the 2021 NFL season, Brady said he thought playing through age 50 was a possibility.
"I don't find it so difficult," Brady said. "Plus, in Florida, it's kind of a retiree state, so I feel like I can play and then just glide into retirement. I think I can, I think it's a yes."
In June, Buccaneers general manager Jason Licht said he'd let the Brady play until he's 50, but the quarterback said he was focused on completing the remainder of his contract before making a decision on his football future after signing a two-year extension in March.
"50? That's a long time. Even for me, that's a long time," Brady told USA TODAY via Jori Epstein in response to Licht's comment. "I've always said 45 was the age that I wanted to reach and that was my goal. This year I'll be 44, so next year I'll be 45. I got a two-year contract.
"I'm going to be able to obviously play this year and God forbid anything happens, but play next year and then see what happens after that. If I still want to keep playing, I might be able to do that. And if that's enough, then that would be enough."
Brady is coming off another stellar performance against the Dallas Cowboys in Week 1, throwing for 379 yards, four touchdowns and two interceptions -- one coming on a halftime Hail Mary pass -- on 32 of 50 passing.
Trailing by one point with 1:24 left in the fourth quarter, the 44-year-old quarterback led the Tampa Bay Buccaneers down the field to set up a 36-yard field goal by Ryan Succop that propelled the Bucs to a 31-29 win last Thursday (September 9).
The seven-time Super Bowl champion is now 775 yards away from Drew Brees' league record of 80,356 career passing yards.