Spend Less, See More: Budget Travel Tips On 'How To Money'
By Diana Brown
September 17, 2021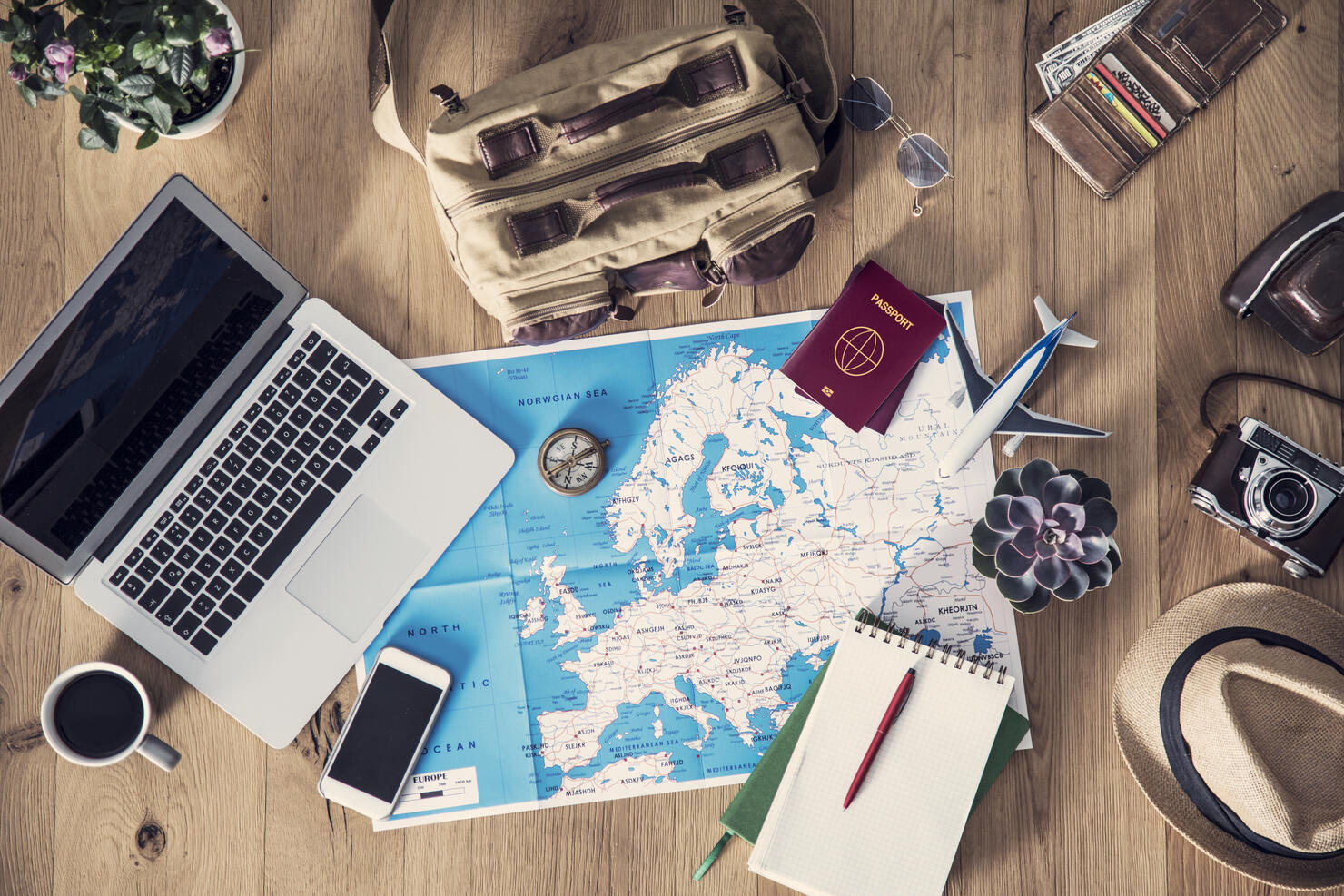 After having all our vacations collectively canceled in 2020, everyone is itching to get back to traveling. It's one of America's favorite pastimes, after all; in 2019, we spent $972 billion on domestic travel alone! But in case you're trying to spend a little less than that on your own personal vacation, Matt and Joel spend this episode of How To Money sharing a litany of amazing tips to save big bucks on your next trip. Looking for the best deals on flights, hotels, and rental cars? Done. Wondering if a travel agent or travel insurance is worth the cost? They'll tell you. What about cruises? What about yes. Traveling can be expensive – but it doesn't have to be.
The number one thing that will save you money on a vacation is flexibility. If you're not married to a date or even to a destination, you can shop around on sites like Google Flights or by using the Explore feature on the Kayak app and, as Joel says, "let the deal decide the destination." Google Flights breaks down the airfare costs each day, so you can pick the cheapest days to leave and return; the Explore feature allows you to see cheap flights worldwide, sometimes leading you to a destination you would never have considered before. And if you're able to go places in their off-season, you can save even more money on getting there and staying there - not to mention deal with way fewer crowds.  
Don't forget to consider your costs once you're at your destination, as well. A flight to San Francisco might be cheaper than a flight to Thailand, but since your money goes so much farther in Thailand, it might be cheaper overall to go there. And if you're traveling abroad, stay longer. The airfare is the most expensive thing about traveling abroad, so once you're there, take the time to explore more of the country or region and take full advantage of that ticket. Not only does it save you money in the long run, it enables you to slow down a lot more and take in more of the culture. And that's just the flights; they've got much more to share, so get all this great information and start planning your dream vacation for less with How To Money.
If you want to be sure you're listening to the podcasts everyone else is checking out, iHeartRadio has you covered. Every Monday, iHeartRadio releases a chart showing the most popular podcasts of the week. Stay up to date on what's trending by checking out the chart here. There's even a chart just for radio podcasts here, featuring all your favorite iHeartRadio personalities like Bobby Bones, Elvis Duran, Steve Harvey and dozens of others.