Taylor Swift Drops 'Wildest Dreams (Taylor's Version)' On TikTok
By Emily Lee
September 17, 2021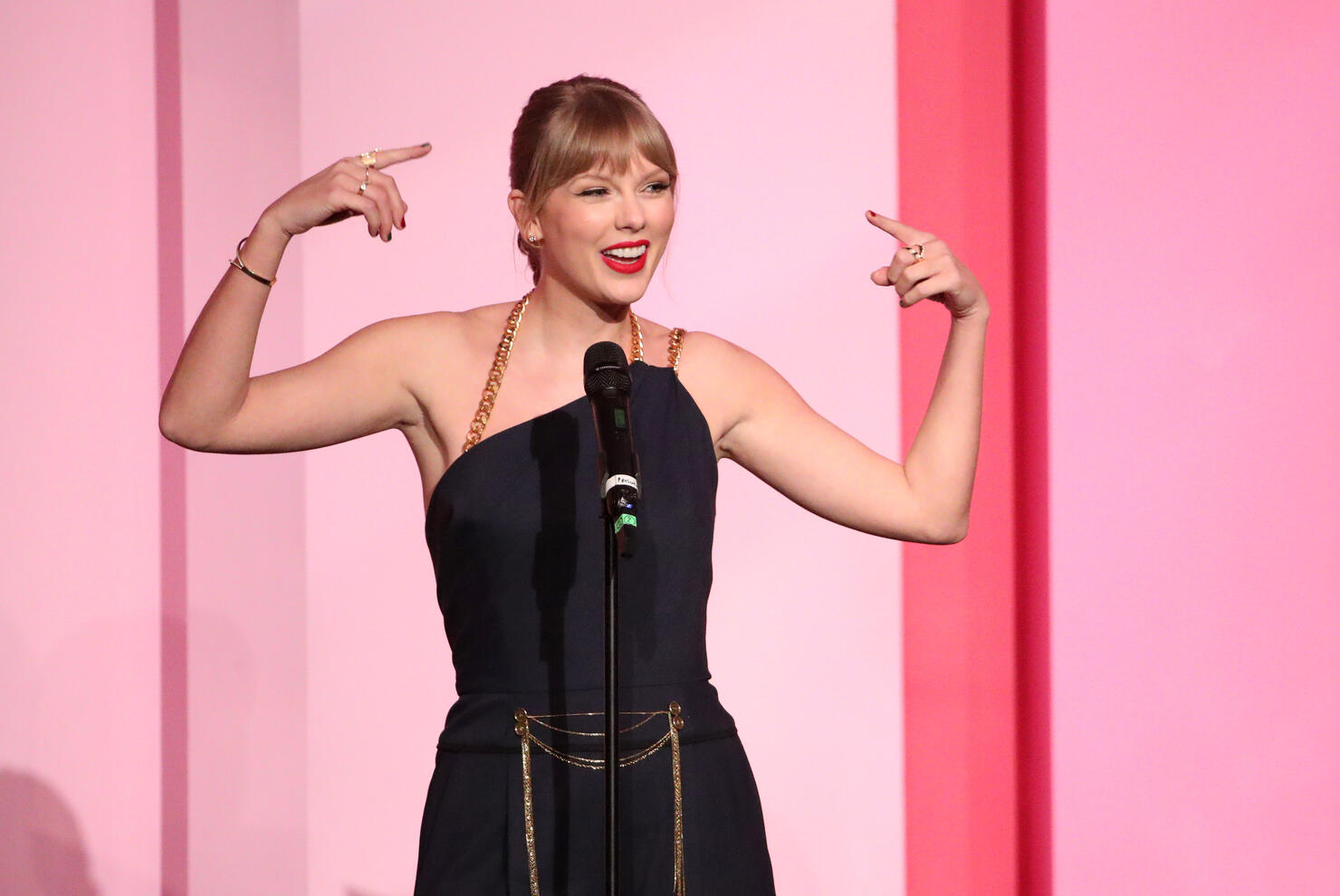 Taylor Swift just made her fans' wildest dreams come true.
Over the past few days Taylor's song 'Wildest Dreams' has been going viral on TikTok as part of the slow zoom trend. TikTok users utilize the slow zoom feature while lip-syncing to the track's chorus. The combined effect makes creators feel like they're the star of their very own music videos.
Once Taylor caught wind of the trend, she decided to surprise her fans in the best way. Not only did she drop a snippet of the rerecorded 'Wildest Dreams' for fans to use in their TikTok videos, but she also released the whole song not long after. "Someone said slow zoom makes you look like the main character," Taylor wrote on TikTok. "I said make it Taylor's Version pls."
In the video, Taylor shares the chorus of the popular 1989 track. "If you guys want to use my version of 'Wildest Dreams' for the slow zoom trend, here she is," Taylor continued, adding: "Felt cute, might drop the whole song later."
This release will delight Swifties everywhere as it's a total surprise. While fans know the Grammy-winning artist has been rerecording her masters for some time now, Taylor is getting ready to drop Red in November. Wildest Dreams, of course, was included on Red's successor 1989. This could mean, perhaps, that Taylor is already working on her next project—re-recording 1989, which many fans had speculated would drop before Red.
Red (Taylor's Version) features 30 songs, including the highly anticipated 10-minute version of fan-favorite All Too Well. "Musically and lyrically, Red resembled a heartbroken person. It was all over the place, a fractured mosaic of feelings that somehow all fit together in the end. Happy, free, confused, lonely, devastated, euphoric, wild, and tortured by memories past," Taylor wrote when announcing the project a few months back.
"Like trying on pieces of a new life, I went into the studio and experimented with different sounds and collaborators," she continued. "And I'm not sure if it was pouring my thoughts into this album, hearing thousands of your voices sing the lyrics back to me in passionate solidarity, or if it was simply time, but something was healed along the way."
"I just couldn't stop writing. This will be the first time you hear all 30 songs that were meant to go on Red. And hey, one of them is even ten minutes long," she teased.
While we all wait for Red (Taylor's Version), we can just keep listening to Taylor's version of 'Wildest Dreams.'