Tim McGraw Is 'Hanging Out In 1883' In New Photo From The Set
By Kelly Fisher
September 17, 2021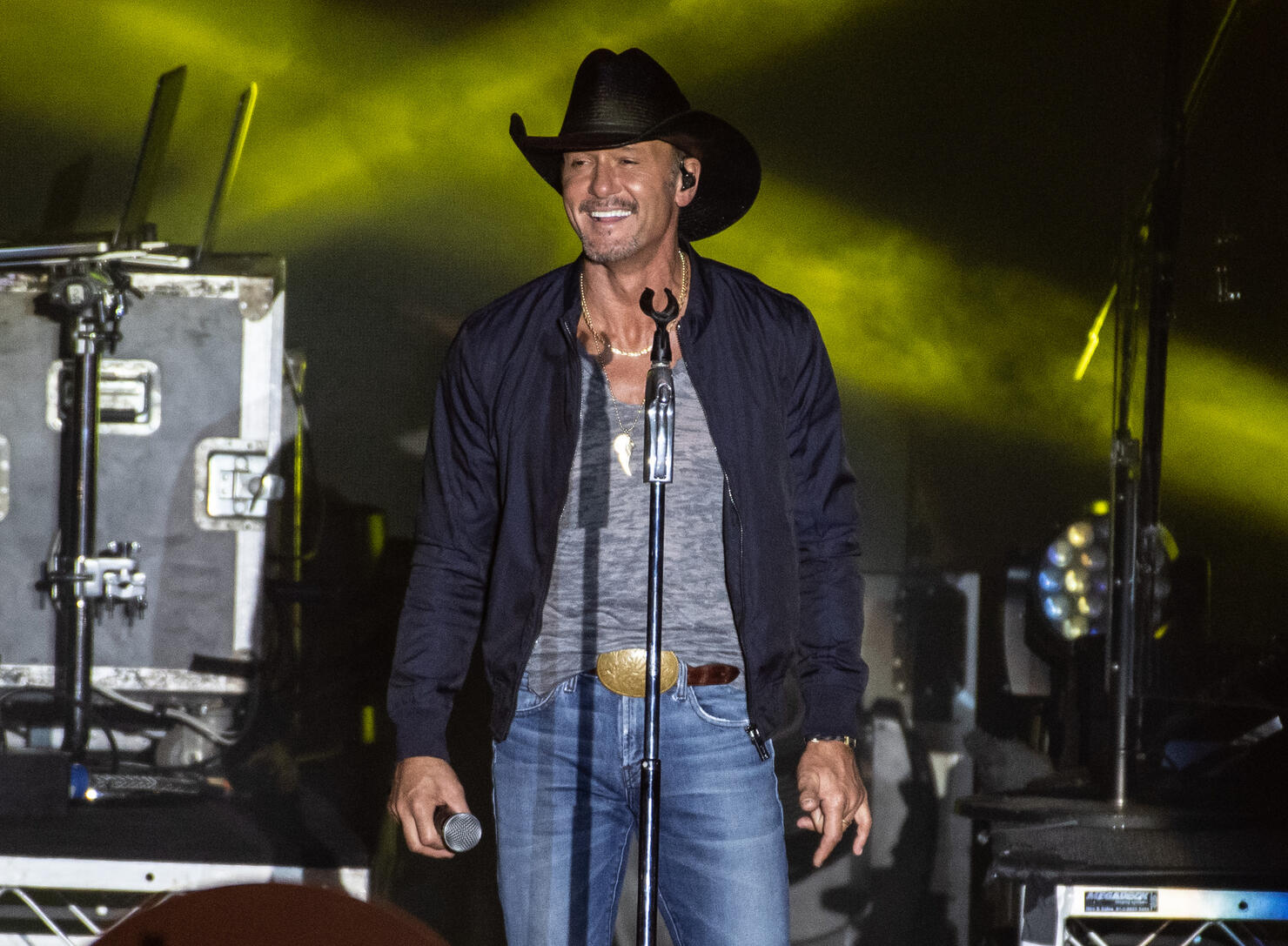 Tim McGraw posted his first behind-the-scenes photo from the set of 1883, the upcoming Paramount+ series that also stars his wife and fellow country powerhouse Faith Hill.
McGraw shared the new photo to his social media channels, simply capturing his chair in the forefront with set pieces in the background. "Hanging out in 1883," the iconic country artist captioned it. 1883 is the prequel to Yellowstone, an Emmy-nominated series that launched in 2018. McGraw, playing James Dutton, previously said in a statement:
"This is truly a dream job ... The Duttons are tremendous characters, and it's so thrilling to be able to bring them to life.
"As a kid growing up riding horses, you think about dream jobs like this, and I am just so excited to work with this amazing cast and crew."
Hill, who plays Margaret Dutton, agreed that the series is "an opportunity of a lifetime." She looked forward to playing "such a strong female character like Margaret Dutton." Since he shared the photo from the 1883 set, McGraw has garnered excited comments from fellow country artist Randy Houser, actress Octavia Spencer and his daughter (and music video star) Audrey McGraw , among others. Check out the photo here: