PHOTO: USC Football Team's Plane Tips Backward On Tarmac
By Jason Hall
September 18, 2021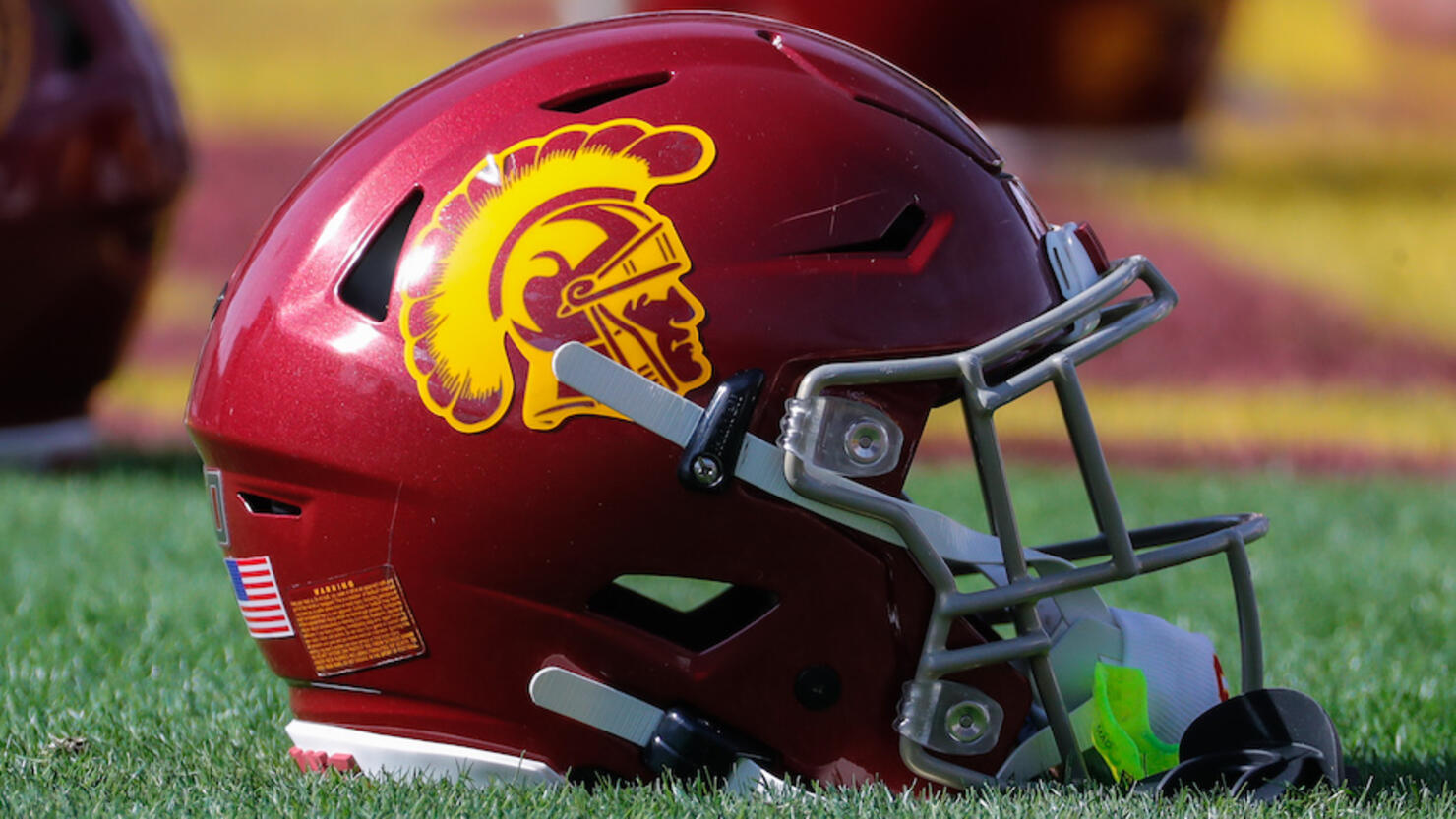 The USC Trojans found themselves in a strange situation ahead of their first game of the post-Clay Helton era.
After landing in Lewiston, Idaho on Friday while traveling to Pullman, Washington for Saturday's (September 18) game at Washington State, the Trojans' team plane tipped backward on the tarmac while some players and coaches were still on board.
Golf Channel commentator and former PGA golfer Dave Stockton shared a photo of the incident, reporting "has the team was still on" the plane as the United Airlines aircraft tipped with its nose in the air.
A USC spokesperson confirmed to ESPN confirmed that the incident took place during the deplaning process, with several coaches and players still on board.
The players, who sit in the front half of the aircraft, were able to exit without injury, according to the spokesperson.
The grounds crew at the airport managed to level the plane quickly and allow all the remaining passengers to exit safely.
The bizarre incident comes days after USC announced the termination of former head coach Clay Helton, citing "expectations would not be met without a change in leadership," on Monday (September 13) via ESPN.
Helton, who initially served as a quarterbacks coach under former Trojans coach Lane Kiffin, handled offensive coordinator duties under former head coach Steve Sarkisian and filled two previous stints as an interim head coach, was promoted to full-time head coach in 2015.
The Gainesville native went 46-24 and led USC to a Pac-12 championship in 2017, as well as three Pac-12 South Division titles (2015, 2017, 2020), but struggled to meet the expectations of a program that was previously a national contender.