Dave Grohl Announces 'The Storyteller' Book Tour Dates
By Katrina Nattress
September 20, 2021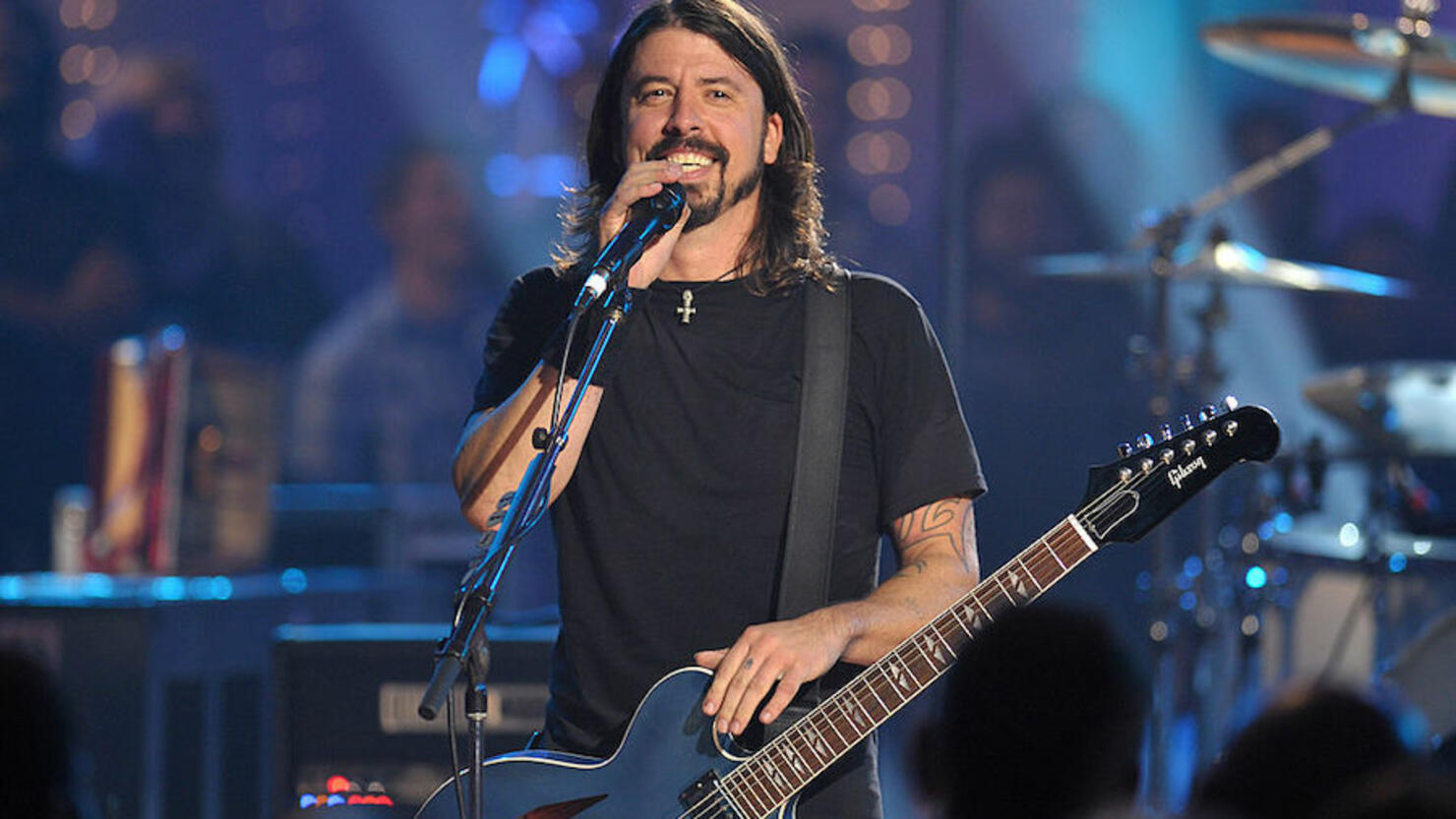 Photo: Getty Images North America
Dave Grohl can't not be busy, so when the pandemic hit and he suddenly had nothing to do, he decided to start writing short stories about some of his wildest encounters, from David Bowie telling him to f*** off to jamming out in an empty arena with Prince, on an Instagram account called davestruestories. Because it's Dave Grohl, this passion project quickly turned into a full-blown book. And now that book, titled The Storyteller: Tales of Life and Music, is being published on October 5.
"I've never really been one to collect stuff, but I do collect moments," the Foo Fighters frontman said in a trailer about the book. "My life flashes before my eyes every single day. And in writing this book, I've tried to capture those moments as best I can."
According to the band himself, those stories range "from hitting the road with Scream at 18 years old, to my time in Nirvana and the Foo Fighters, jamming with Iggy Pop or playing at the Academy Awards or dancing with AC/DC and the Preservation Hall Jazz Band, drumming for Tom Petty or meeting Sir Paul McCartney at Royal Albert Hall, bedtime stories with Joan Jett or a chance meeting with Little Richard, to flying halfway around the world for one epic night with my daughters… the list goes on."
And now, because he's Dave Grohl, he's spending the month he should have off from touring to, well, tour. On Monday (September 20), he announced a short book tour that's hitting London, New York, Washington DC and Los Angeles. See his announcement and a list of dates below.
Dave Grohl The Storyteller Book Tour Dates
September 27 — London, UK – Savoy Theatre
October 5 — New York, NY – The Town Hall
October 7 — Washington, DC – Lincoln Theatre
October 12 & 13 — Los Angeles, CA — The Ford