Nelly Made Sure He Got His Collaboration-Packed Country Album 'Right'
By Kelly Fisher
September 20, 2021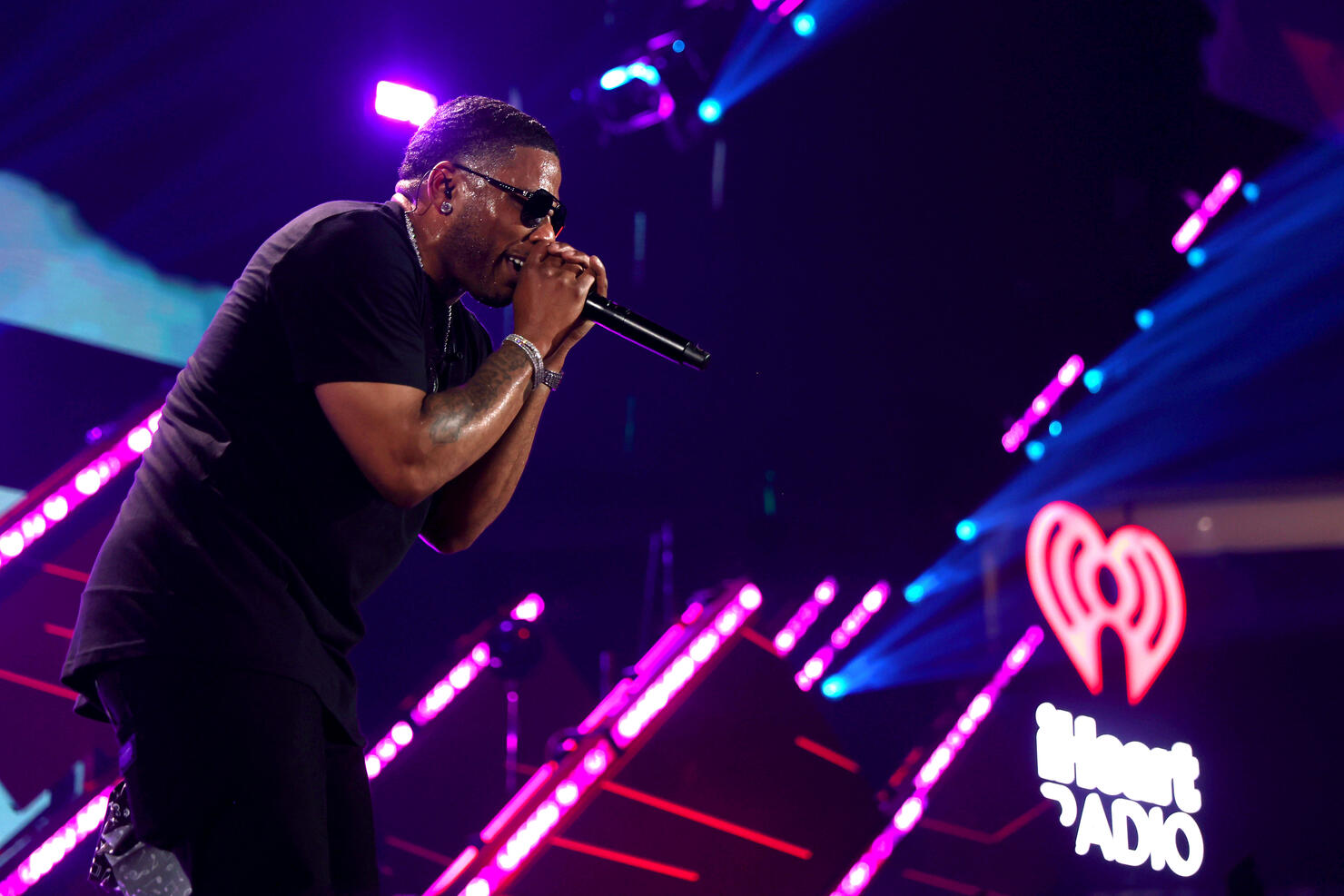 Nelly has churned out some massively popular hip-hop hits in his career, and now he's switching gears on his latest project.
The "Ride Wit Me" artist went country for is latest album Heartland, including by teaming up with country duo Florida Georgia Line "Lil Bit." FGL's Tyler Hubbard and Brian Kelley joined Nelly as he closed out the 2021 iHeartRadio Music Festival in Las Vegas on Friday night (September 17), performing "Lil Bit" and "Cruise." "Lil Bit" was the first single from Nelly's country album, which debuted nearly a year before Heartland released:
"And she said, 'Take me to the country/ Show me where you from'/ I said, 'Shawty, you gon' love me/ And we gon' have some fun'/ I bring out my big wheel/ And you can climb on up/ Girl, I think you a big deal/ Now show your boy some love/ Huh, just a lil' bit"
Other country artists — including Kane Brown, Breland, Blanco Brown, Darius Rucker and others — are also featured on Heartland.
At the iHeartRadio Music Festival, Nelly dished to PEOPLE about taking his time on his country album "to make sure that I get it right…I feel fortunate that my fans have allowed me to come to a moment like this by supporting all of my music up to this point and allowing me to be, you know, very, very diverse with all of my stuff."
Heartland released last month. Listen to the album on iHeartRadio here.
If you missed any of the action this weekend, you can relive the 2021 iHeartRadio Music Festival by tuning in to The CW Network on Saturday, October 2nd and Sunday, October 3rd from 8-10pm ET/PT for a two-night television special.