Sammy Hagar Says Wolfgang Van Halen Reminds Him Of Paul McCartney
By Andrew Magnotta @AndrewMagnotta
September 21, 2021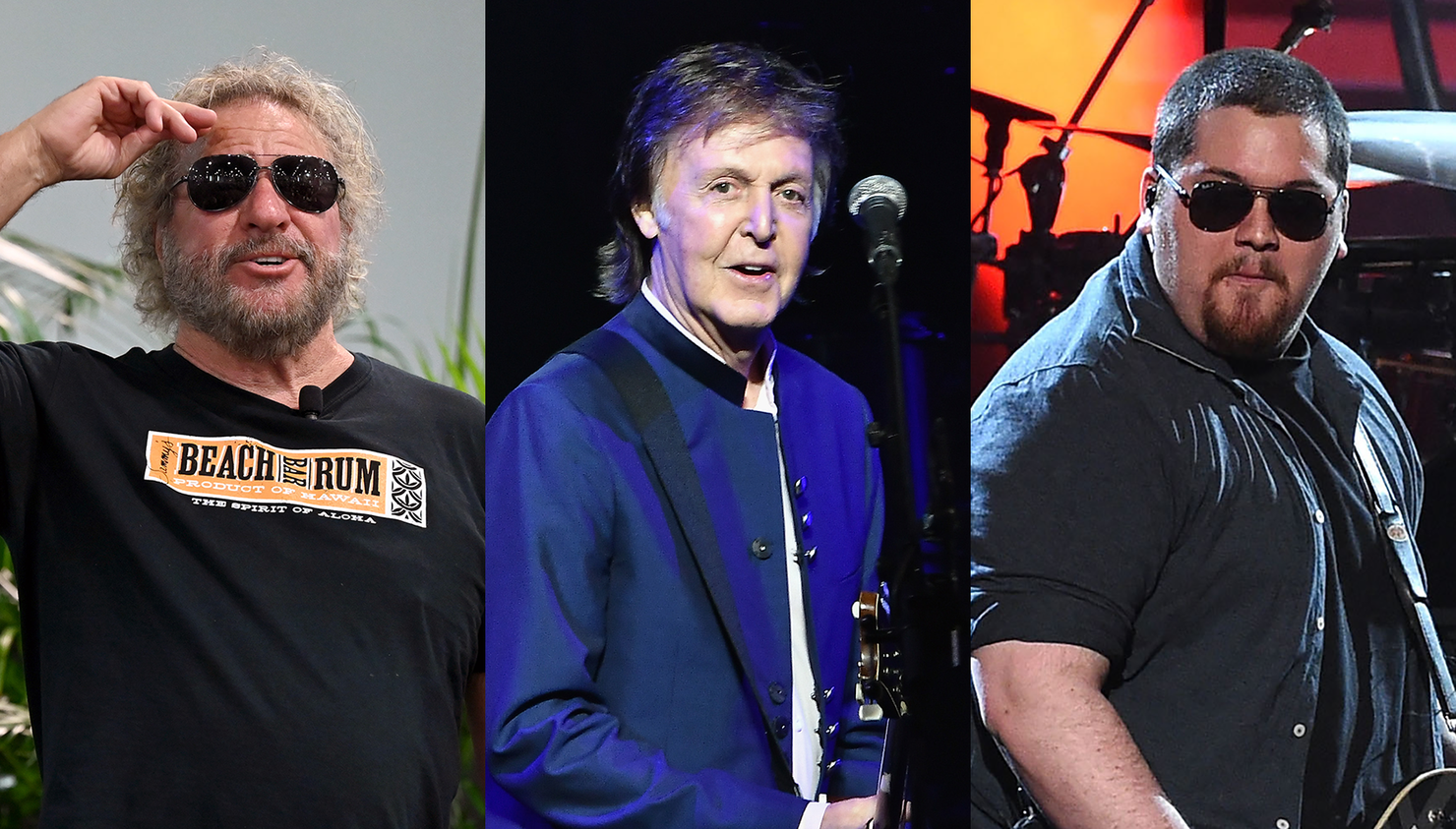 As far as Sammy Hagar could tell, Eddie Van Halen was in a truly positive headspace last year after the two reconnected.
In a new conversation on Lipps Service with Scott Lipps, Hagar says that despite Eddie's ongoing cancer battle, the guitar icon was emotionally well and chose to dwell on positive things, like the Mammoth WVH album his son Wolfgang Van Halen was planning to release.
"It was so weird 'cause [Eddie] was in such a comfortable, cool space, because he was sick and he was over it," Hagar explained. "He wasn't talking about, 'Let's go out and party,' and wasn't, like, 'Hey, you asshole, you said this...' He was chill. He was beyond it. And I felt it. It was very cool."
One of Eddie's favorite topics was Mammoth WVH, and Hagar agrees that Eddie had good reason to be proud.
"He would talk about Wolfie a lot, saying 'Wait till you hear this album.' He'd send me stuff, and I'd say, 'Wow. The motherf---er can play.'"
Wolfie wrote and performed every note on the Mammoth WVH album. The record arrived in June and has already produced several mainstream rock hits. His band Mammoth WVH is currently on tour supporting Guns N' Roses.
Hagar, who can often be found leaving encouraging messages in the comments of Wolfie's Instagram posts, elaborated on how genuinely impressed he is with Eddie's son, comparing Wolfie to another famous multi-instrumentalist.
"The fact that he plays all those instruments — it sounds like a band," Hagar marveled. "When Paul McCartney plays a solo record and plays all the instruments, it sounds like Paul. But this guy, it sounds like a band. I mean, Hey, look what he grew up with. He was in that studio hanging out with us. He was on tour with us. He was around."
Wolfie says his dad listened to rough versions of the Mammoth WVH songs often and was probably more excited than anyone for the project to be released. Wolfie admitted this spring that he was unprepared for the reaction Mammoth WVH got from outside his family.
"It's pretty crazy," Wolfgang told Q104.3's Out of the Box in June. "I certainly haven't expected the response that it's gotten. It's been way more than I ever could have expected and I'm really thankful for it."
While Wolfie looks up to The Beatles like anyone else, he says the idea to write, arrange and perform his debut album actually came from a lifelong fascination with the first Foo Fighters record.
"I mostly just wanted to do it because I wanted to see if I could," he said.. "You know I've always admired how Dave Grohl started the Foo Fighters and he did his own thing for the first album. I wanted to see if I could do it. And it was a really good time."