Scotty McCreery Says New Single Helped His Hospitalized Uncle Respond
By Hayden Brooks
September 21, 2021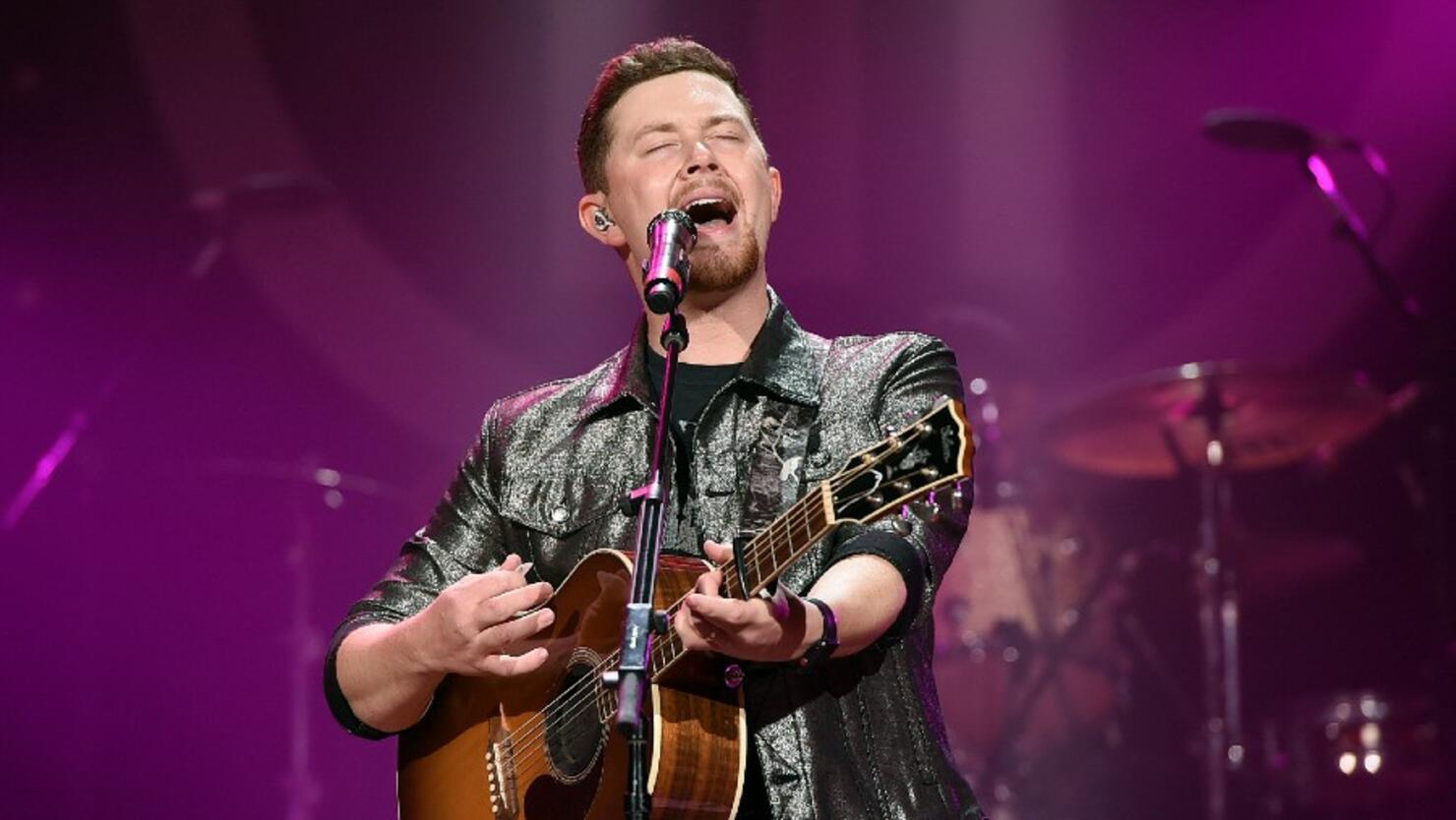 When Scotty McCreery's uncle was unresponsive in the hospital, it was the American Idol alum's music that helped him fight for his life.
In a new interview with PEOPLE, McCreery detailed the scenario as his family watched Uncle Mark struggle in the hospital this past year until they played him McCreery's then-unreleased album, Same Truck, and he responded to "How Ya Doin' Up There." "He hadn't spoken a while or moved for that matter, but that day he kind of lifted his fist up as soon as he heard the song," McCreery said about the track, which he co-wrote with Monty Criswell, Derek George and Tyler Reeve. "It just showed me again how special that song is."
Unfortunately, McCreery ended up losing Uncle Mark in June, almost four months before the release of the project, which dropped on Friday. "Faith is something I lean on daily," he continued. "I've definitely had to lean on it a lot in the last year and a half, you know, with the craziness of the world."
Same Truck is a 12-song set featuring, "You Time," one of the 10 tracks written by the singer. "I had a lot of outside cuts actually the first time around," he said of reworking the project before the COVID-19 pandemic started. "But then the world shut down and I had nothing but time to sit there and pick up a guitar and strum ideas and write songs."
Laid my Uncle Mark to rest yesterday. Truly a man's man. God fearing, hard working, respectful, never met a stranger kind of guy. Love you and miss you Uncle Mark. Can't wait to see you again someday! 🙏

Posted by Scotty McCreery on Tuesday, June 8, 2021