Lil Nas X Covered Dolly Parton's 'Jolene' & It's The Best Thing Ever
By Emily Lee
September 22, 2021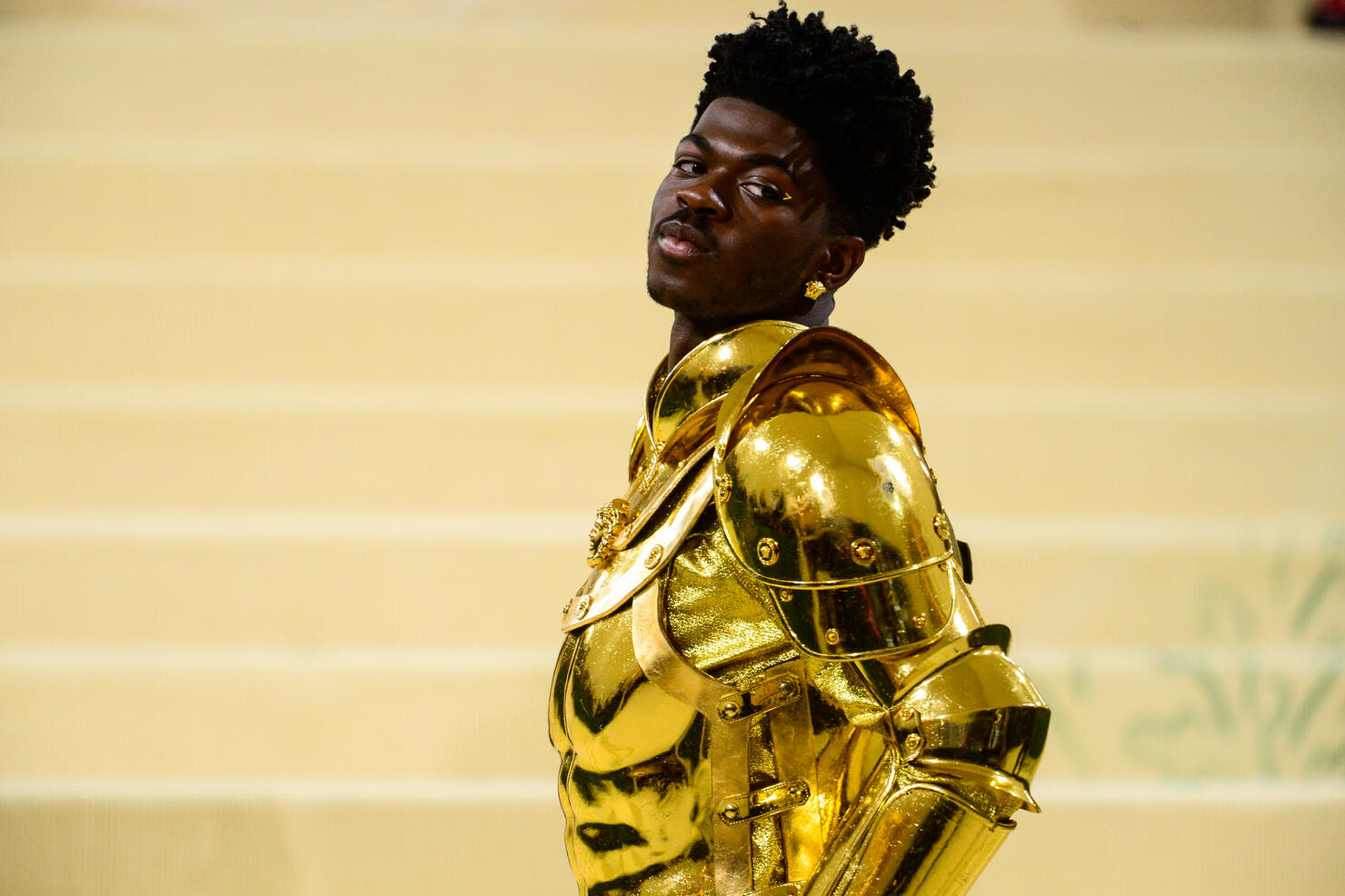 This is the cover of 'Jolene' we never knew we needed.
Dolly Parton's beloved song 'Jolene' has been covered by more than thirty prominent artists over the years. From Miley Cyrus to The White Stripes, these artists have put their own unique spins on the classic country hit.
Though 'Jolene' has been covered plenty of times already, artists continue to be drawn to it. The most recent singer to take a stab at the broken-hearted anthem is Lil Nas X. Fresh off the release of his debut album Montero, he performed a haunting rendition of the track during an appearance in the BBC Live Lounge.
Fans were delighted by his choice to cover this particular song. "I love everything about this. His voice. His fit. The mic with flowers. The band. EVERYTHING," one fan wrote. "Lil Nas X's versatility is what is he is going to be remembered for!" another added. "He is such a well-rounded artist and I cannot get enough," a third fan said.
While the 22-year-old artist got his start with his country/hip hop crossover 'Old Town Road,' his recent work has been less country-influenced. He still doesn't shy away from mixing genres, though. Titled after his given name, Montero is not strictly a hip hop album, but has pop and rock elements, as well.
Lil Nas X pulled out all the stops during the lead-up to Montero's release. He released elaborate music videos for each of his singles, 'Montero (Call Me By Your Name)' 'Industry Baby,' and 'Am I Dreaming,' and even released faux-pregnancy photos in People.
He was even named one of Time magazine's 100 Most Influential People, with Kid Cudi writing, "to have a gay man in hip-hop doing his thing, crushing records – that is huge for us and for Black excellence. The way he's unafraid to make people uncomfortable is so rocked 'n' roll."