WATCH: Tom Brady Sr. Addresses Son's Post-Patriots Success, Belichick Split
By Jason Hall
September 22, 2021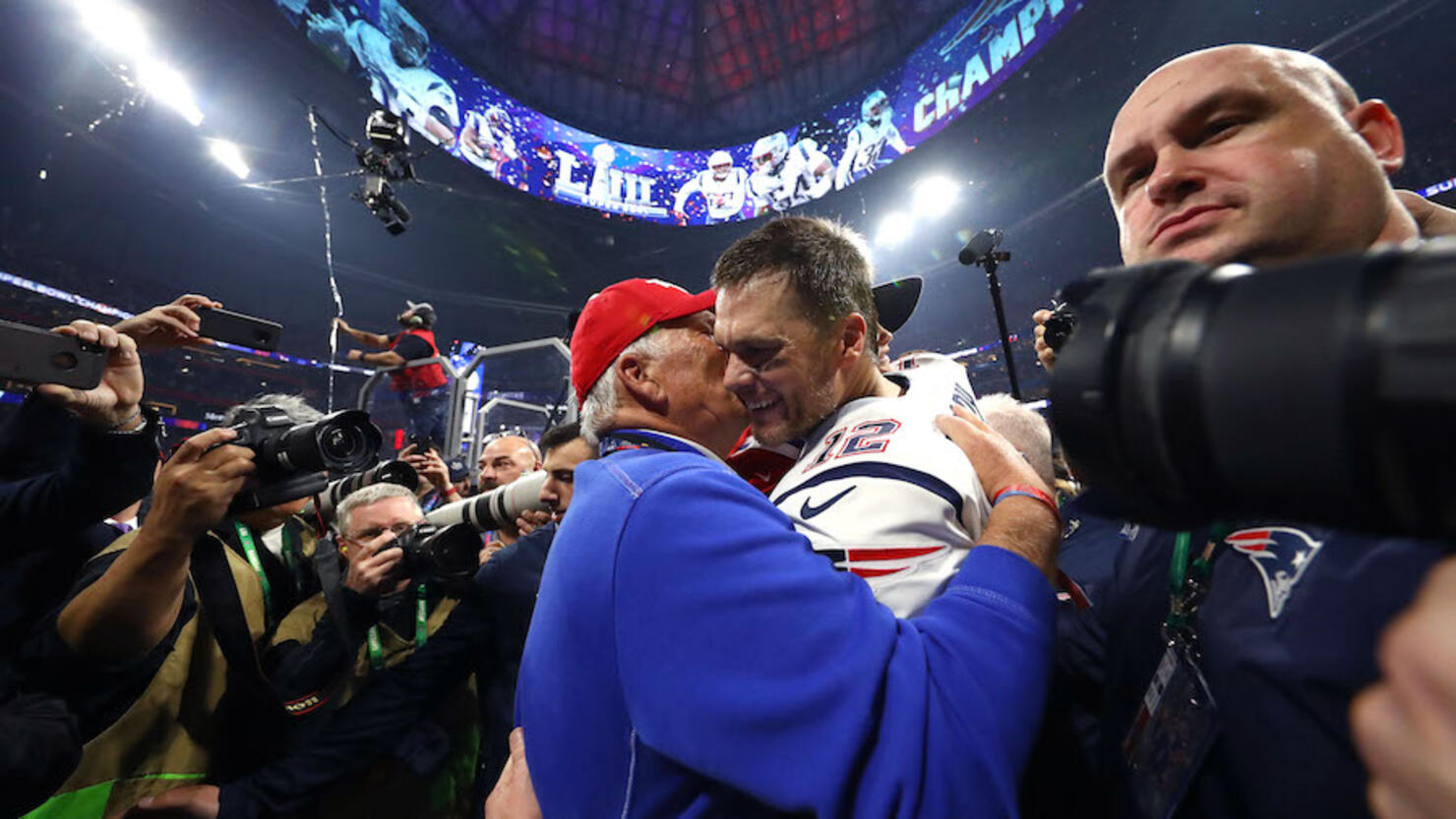 Tom Brady Sr. was candid about his son's departure from the New England Patriots and ensuing success away from the franchise.
The elder Brady participated in an interview with longtime Patriots reporter Tom E. Curran for NBC Sports Boston and said his son felt vindicated winning his seventh Super Bowl as a member of the Tampa Bay Buccaneers in February after the New England opted to allow him to test free agency in March 2020 after 20 seasons with the team, even acknowledging a reported rift between the quarterback and Patriots head coach Bill Belichick.
"Damn right," Brady Sr. said ahead of his son's upcoming return to Gillette Stadium on October 3. "Damn rights. Belichick wanted him out the door, and last year he threw 56 touchdowns. I think that's a pretty good year."
Tom Brady Jr. actually threw 50 touchdowns between the regular season (40) and playoffs (10), which is still incredibly impressive at any age, let alone playing into his 40s.
Brady Sr. said his son is "more than happy that he's moved on," but acknowledged that he's "very nostalgic" about his upcoming return to New England.
"The fans embraced Tommy, the city embraced Tommy and the team embraced Tommy for a while," Brady said. "And so, when he comes home it's gonna be a real treat that he spent 20 years making his mark in Boston. We owe a lot to the Patriots and a lot to Boston."
Brady finished Sunday's (September 19) game with 276 yards and five touchdowns on 24 of 36 passing, leading the Bucs to a 48-25 win, their ninth consecutive win dating back to the 2020 regular season and playoffs
The seven-time Super Bowl champion is now 499 yards away from Drew Brees' league record of 80,356 career passing yards, which puts him on pace to break the record during his Foxborough homecoming in Week 4.