COVID-19 Hospitalizations Reach Another Record Number In This U.S. State
By Jason Hall
September 23, 2021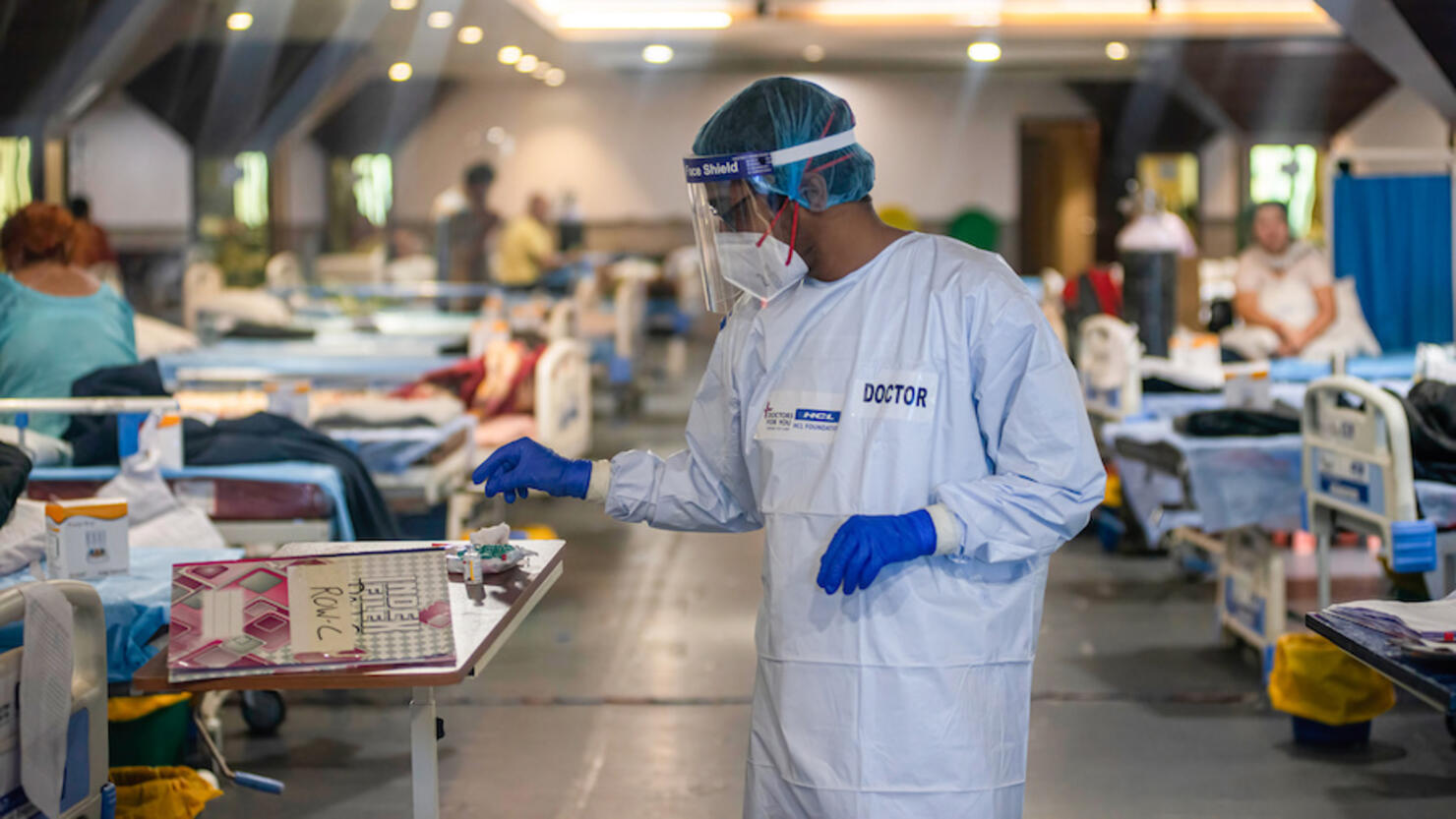 Iowa's health department announced the state is currently at a record for hospitalizations in relation to COVID-19 for 2021.
Data released by the Iowa Department of Public Health on Wednesday (September 22) showed 638 people are currently hospitalized due to the coronavirus statewide, which is an increase of 60 people (578) from the previous week, ABC News reports.
A total of 161 patients among the 638 hospitalized are reportedly in intensive care, according to the data.
The 638 hospitalizations are the most in the Haykeye State at one point since last December. Iowa had previously peaked at more than 1,500 in mid-November 2020.
Iowa's health department reports more than 65% of the Hawkeye State's residents ages 18 and older are fully vaccinated as of Wednesday.
On Tuesday (September 21), data from Johns Hopkins University revealed nearly 9,500 individuals died of complications from the coronavirus last week, and 1 in 3 resided in Texas, Georgia and Alabama, ABC News reports.
Additionally, about 90,000 Americans are currently hospitalized in relation to COVID-19 -- though down from the 100,000 patients reported three weeks ago -- as at least 10 states -- Alaska, Idaho, Kansas, Maine, North Carolina, Oregon, South Carolina, Tennessee, Washington and West Virginia -- have reported record hospitalizations recently.
Federal data showed the following states lead all others in COVID-19 cases:
West Virginia
Alaska
Montana
Idaho
Alabama
Wyoming
Kentucky
North Dakota
Tennessee
Ohio
More than 678,000 Americans have died from COVID-19 among the 4.7 million worldwide since the pandemic began in March 2020, according to data released by Johns Hopkins University via ABC News.
Last week, the average number of daily deaths in the U.S. rose to about 20%, according to data from the U.S. Centers for Disease Control and Prevention and the U.S. Department of Health and Human Services via ABC News.