Got Student Loan Debt? Olympian Lauryn Williams Can Help On 'How To Money'
By Diana Brown
September 23, 2021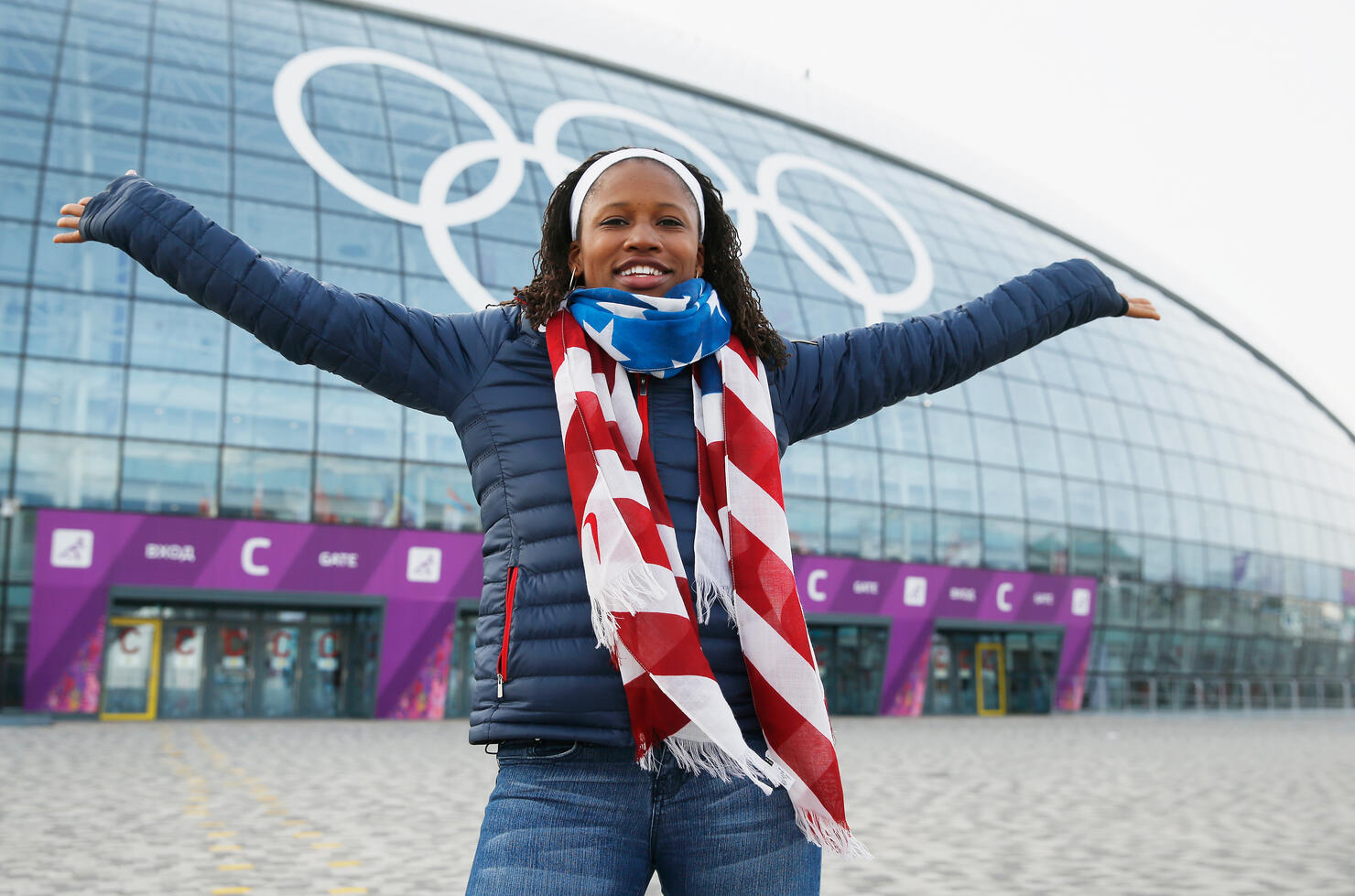 On this episode of How To Money, Matt and Joel sit down with Olympic medalist and Certified Financial Planner Lauryn Williams to talk about student loans. Lauryn competed in three Summer Olympics games and won gold in track and field, but her athletic journey wasn't over: Thanks to a conversation in an airport, she got interested in bobsledding, and "six months later I was at the [Winter] Olympics," she laughs. "So don't underestimate what can happen to you at the airport when you're talking to people." But though she was lucky enough to land sponsorships and have her athletic career funded, many athletes even at the Olympic level work two or three jobs in addition to constant training in order to compete at the elite level. She remembers a silver medalist on the way home from the Games commenting about how happy he was to cut down his hours at work to "just 40 hours a week."
Lauryn had a different problem. She made her first Olympic team at just 20 years old, and was the favorite to win, so she went from having very little income to suddenly having a lot. But she didn't have the financial literacy to know what questions to ask, what she should do with her money, or what she should be wary of. Fortunately, she wasn't an athlete who was egregiously taken advantage of, but she did realize that she would have to get a lot more interested in personal finance if she was going to avoid that fate. That led to her becoming a Certified Financial Planner. But when she took on a client who was trying to figure out how to tackle $364,000 of student loan debt, she was at a loss. Student loans were such a new product at the time they weren't taught in her financial courses, and there weren't a lot of solutions available. So Lauryn made it her personal focus, and now she's got all the goods. 
She breaks down the difference between several income-driven student loan repayment programs, what to do while loans are still being deferred due to the pandemic, what borrowers should look out for in their search for a professional advisor if they need assistance, how to spot a scam, and what to consider if you're thinking about graduate school. If you're a parent wondering how to pay for your child's college education, she encourages you to talk to them about the true cost of school, so they can have a realistic picture of what's possible. If they have the tools to understand how the bill for their education will affect their financial future, it'll be easier to make the right decisions and avoid a lifetime of debt. Get all this great information and more on this episode of How To Money.
If you want to be sure you're listening to the podcasts everyone else is checking out, iHeartRadio has you covered. Every Monday, iHeartRadio releases a chart showing the most popular podcasts of the week. Stay up to date on what's trending by checking out the chart here. There's even a chart just for radio podcasts here, featuring all your favorite iHeartRadio personalities like Bobby Bones, Elvis Duran, Steve Harvey and dozens of others.