Harry Styles Quotes 'The Notebook' While Giving Fan Dating Advice
By Emily Lee
September 24, 2021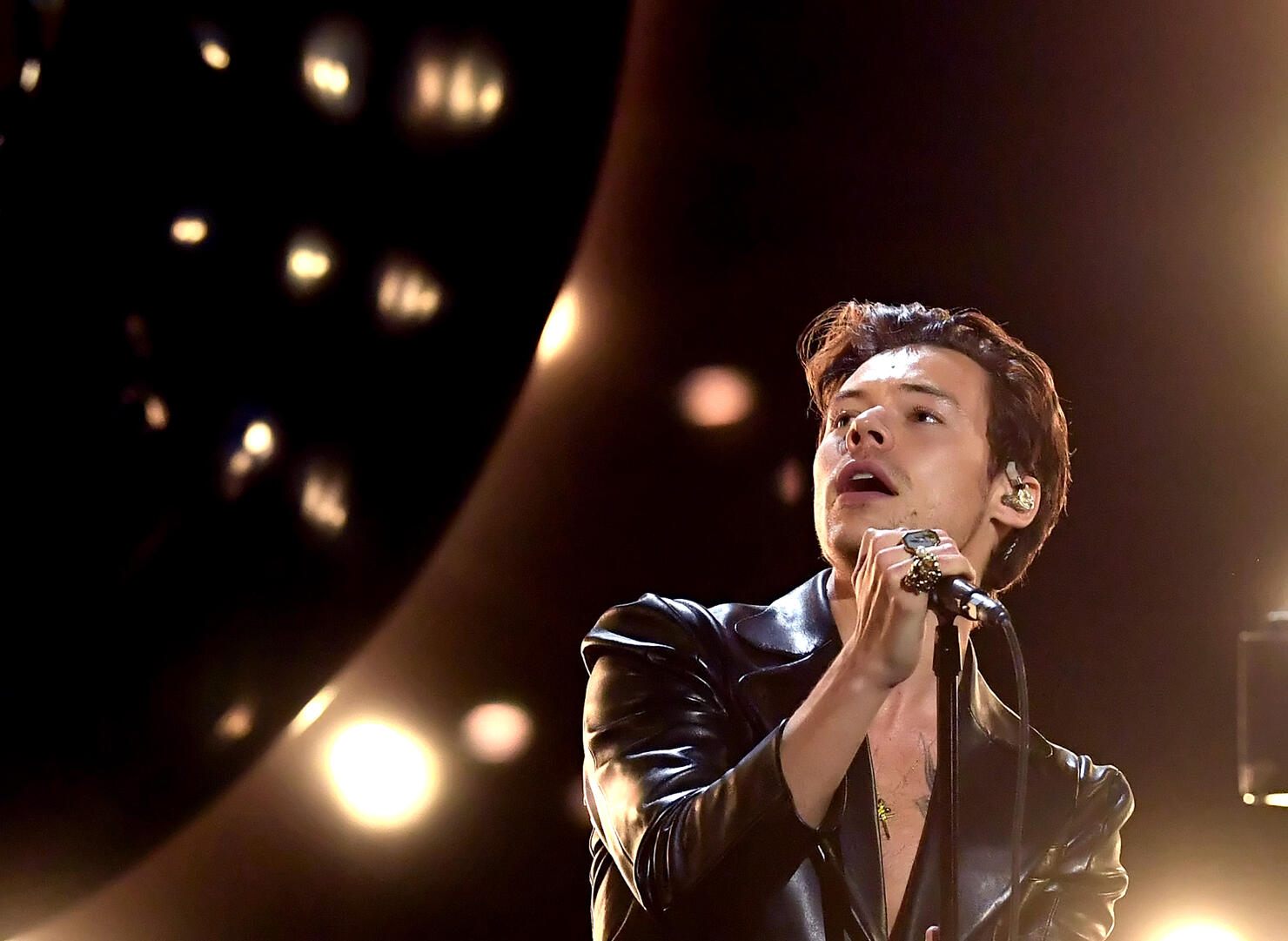 Photo: Getty Images North America
Need dating advice? Harry Styles is your guy.
During his recent 'Love on Tour' stop in Saint Paul, MN, the 'Golden' singer caught sight of a fan's sign in the audience that asked: "should I text him?" Harry first asked the audience for their opinions—a resounding "no" from the crowd—before giving his own thoughtful response.
"In my opinion, if you should [text him], this isn't even a question," Harry began. "If we're wondering, 'Should I text him? Should I not text him? I can't text him too soon. Now we're thinking about double texting, and that's a whole different risky business. Now he's thumbs'ed it, so technically he's the last one to do something.' . . . It's a whole thing."
"My personal opinion is that if there's any sort of games, trash, trash, trash, not for you," he finally exclaimed to raccous cheers from he crowd.
Many fans were quick to point out that Harry's advice is actually a quote from the romantic drama film The Notebook. In one pivotal scene, Allie Hamilton, played by Rachel McAdams, fights with her parents over her relationship with Noah Calhoun, played by Ryan Gosling. Allie's mother tells her Noah is "trash, trash, trash, not for you."
The clip was shared widely on social media, as well, with fans chiming in on the situation. "Imagine a guy asking you why you didn't text him and you have to say 'sorry Harry Styles told me not to and then he called you trash'," one fan tweeted. "Lesson for today: men are trash, except for Harry Styles," another added.
Harry originally had to postpone his tour due to the pandemic. He finally hit the road back in July and will continue to travel across the U.S. promoting his sophomore album Fine Line for the rest of the year.
"LOVE ON TOUR will be going out across the USA this September and I could not be more excited for these shows," Harry wrote when announcing the updated tour dates. "As always, the well-being of my fans, band, and crew, is my top priority. Safety guidelines will be available on the respective venue websites to ensure we can all be together as safely as possible."