Lizzo 'Freestyles' Over 'Industry Baby' In Viral TikTok
By Regina Park
September 26, 2021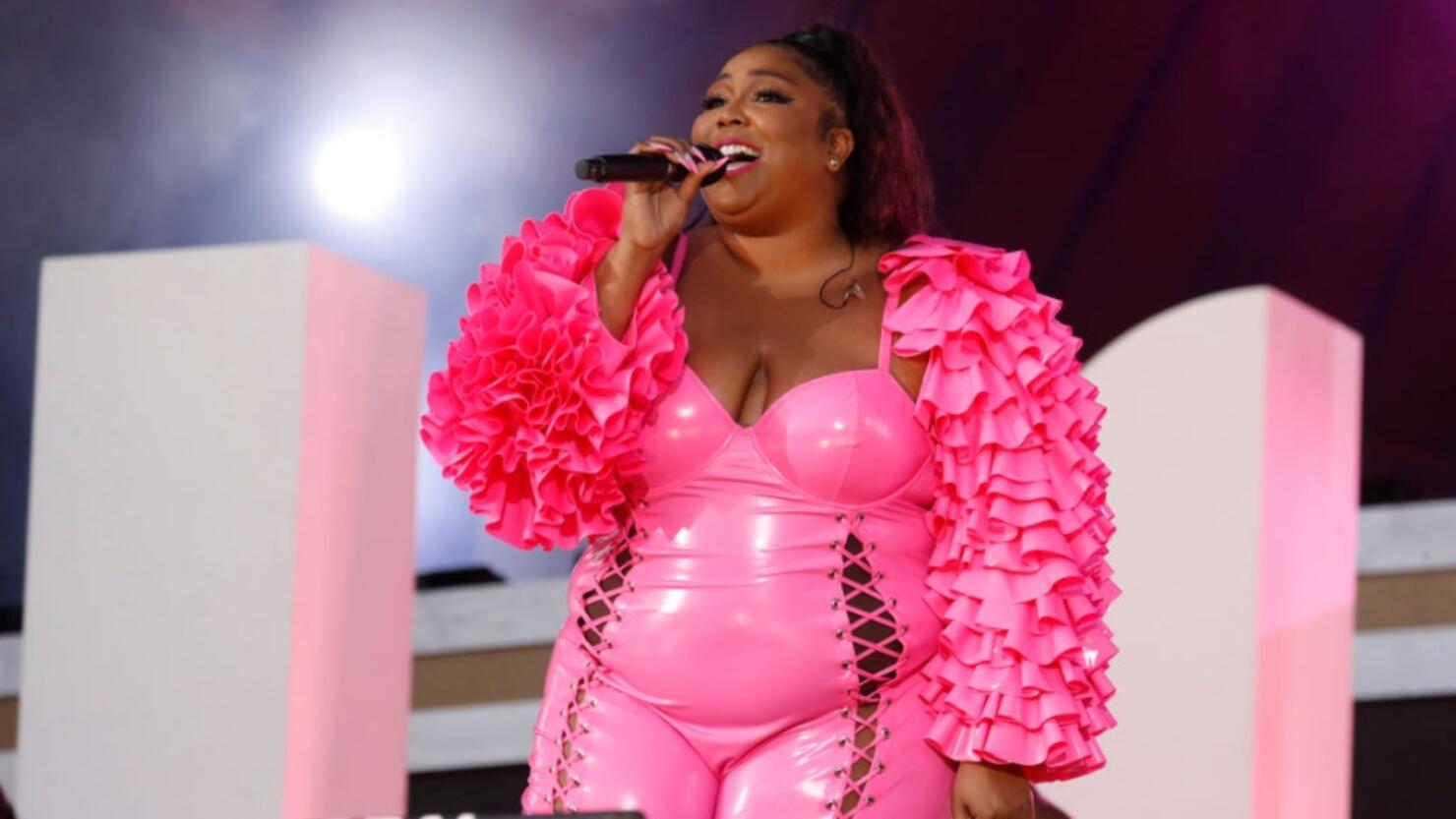 Lizzo showed off her "freestyling" skills in a TikTok that went viral over the weekend.
The "Rumors" musician showed fans what she would do if she had a verse on Jack Harlow and Lil Nas X's hit song "Industry Baby."
"First I would bring in a guitar," the "Good As Hell" singer wrote in the video, before taking the camera into the booth and requests an off-camera engineer to "turn me up!"
Hype and ready to go, Lizzo proceeds to lay down a freestyle –– which actually turns out to be the first verse of her own single "Rumors" over the "Industry Baby" beat.
"I've never heard this verse before" she jokingly wrote on the video, knowing the verse wasn't really a freestyle.
"She freestylin off the dome?!" another joke appears in the clip. "This is crazy!"
When Lizzo gets to her infamous line about Drake, she gives the camera a bootylicious pose while still in the booth before snapping back to her fully-dressed angles.