3 Illinois Breweries Are Among The Hottest In America Right Now
By Kelly Fisher
September 27, 2021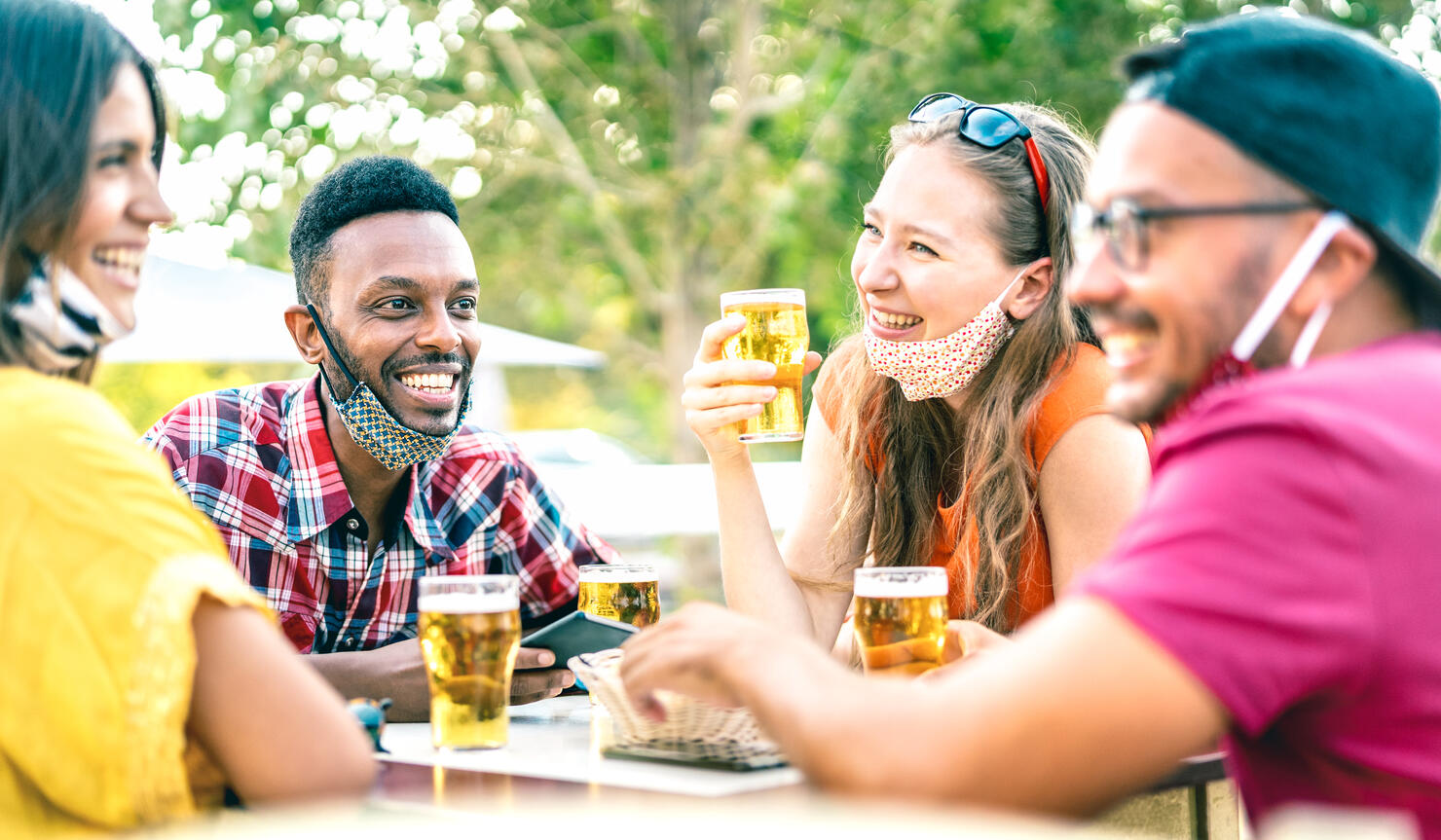 When it comes to craft beer, the possibilities are endless.
The U.S. is home to thousands of breweries that come up with their own creative concoctions, so it's time to raise a glass to them in honor of National Drink Beer Day (September 28).
Luckily, Illinoisans can visit one of the hottest breweries in America. That's according to Thrillist, a travel hub known for "taking fun seriously." Thrillist sought the 34 Hottest Breweries in America Right Now and shared its findings earlier this month. Thrillist states:
"The 34 breweries on this list range from old-school favorites making new waves to up-and-comers offering destination-worthy pours. They also reflect the innovation and adaptability that brewers have had to exercise in response to pandemic regulations. As chosen by our own boozy supergroup of beer minds, they're the hottest breweries in America right now. Oh, and be sure to circle back soon, because this list will update as often as a tap list."
See the full list from Thrillist here.
So which one(s) stood out in Illinois? Here are the breweries, and why make the list:
Dovetail Brewing, in Chicago
"Dovetail's ability to turn classic European-style lagers into some of the most celebrated beers in the country is a testament to two of the brewery's strengths: a proficiency at brewing delicious lagers across a range of styles, and a welcoming attitude that encourages even beer newbies to join the party. It's the rare brewery in 2021 that not only makes beer-flavored beer, but makes it fun. Some beers in Dovetail's lineup are destined to become fridge staples—a Helles, a kolsch, a hefeweizen—while others expand lager lovers' palates into perhaps unfamiliar territory. Grodziskie or rauchbier, anyone?"
Energy City Brewing, in Batavia
"More than 40 miles west of Chicago, Energy City has been steadily making a national name for itself since opening its doors as a one-barrel brewery in 2017. From those humble roots, former home brewer David Files and his wife and brewery co-owner, Heidi Files, have had to grow to keep up with intense demand for the brewery's hazy double IPAs, smoothie hard seltzers, and Bistro line of food-flavored berliner weisses. The latter encompasses everything from Pumpkin Cobbler to Peanut Butter & Banana Sandwich to Blueberry Pancakes. Within just a year, Energy City was brewing its beer at other, larger breweries in Illinois and Indiana, and it's still hardly able to get its beer to all the fans who want it."
Phase Three Brewing, in Lake Zurich
"True to the trio in its name, this suburban Chicagoland brewery brews the holy trinity of buzzed-about styles: milkshake IPAs, heavily fruited sour ales, and indulgent imperial stouts. What unites the disparate offerings are nostalgic, dessert flavors that evoke childhood treats: Strawberry Chantilly (a milkshake IPA brewed with strawberry puree, lactose, and vanilla), or Double Nectar (a sour ale pineapple, passionfruit, and strawberry). Lately, though, the brewery has been introducing fans to more classic styles—German-style pilsners, West Coast IPAs, and saisons—which are proving no less popular. Keep an eye on Phase Three's Instagram for collaboration announcements with other new-school breweries including Other Half Brewing, Weldwerks Brewing, and Bottle Logic Brewing."