JetBlue Passenger Chokes Flight Attendant With Tie, Asks To Be Shot
By Jason Hall
September 27, 2021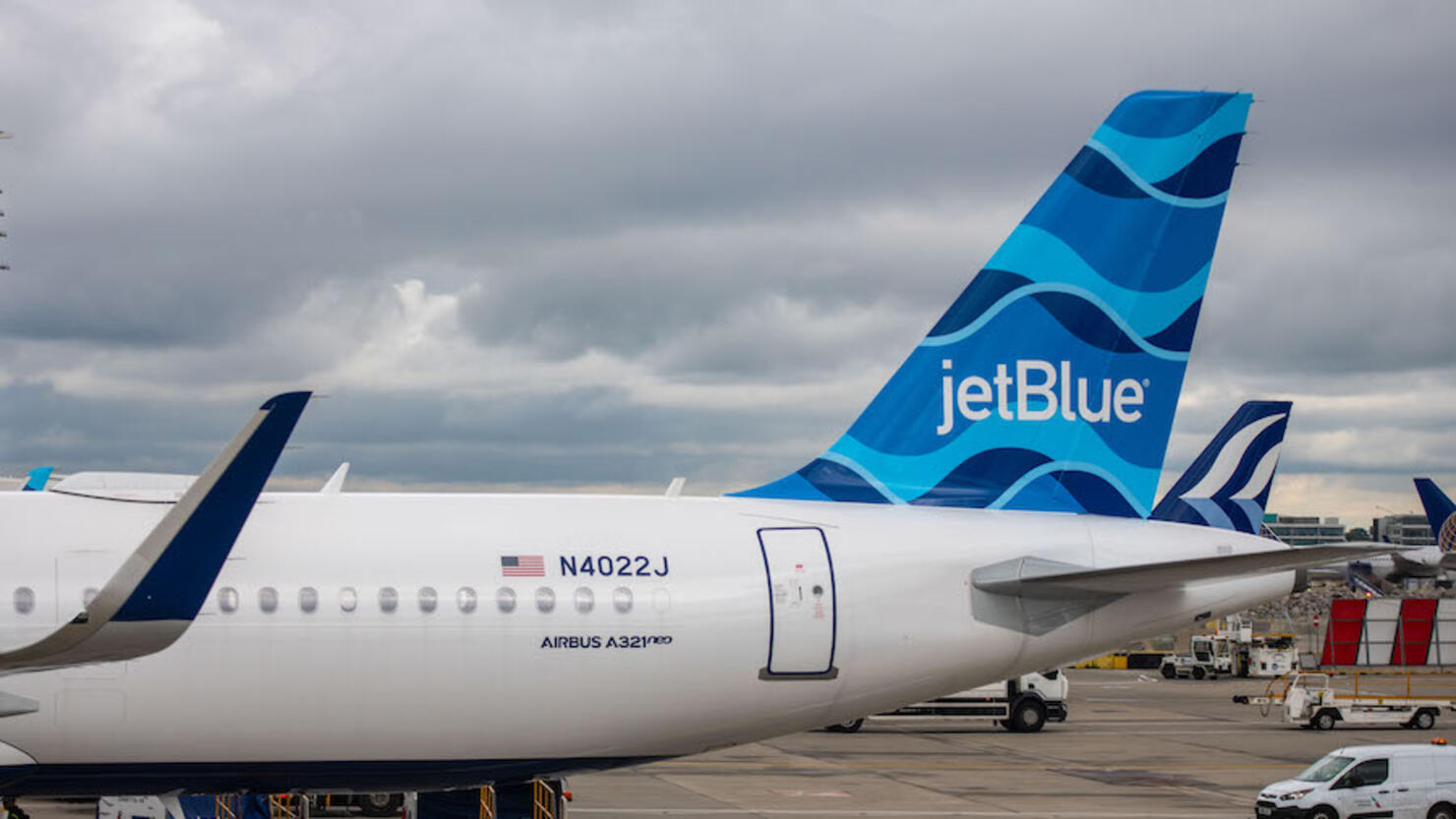 An unruly passenger was arrested after allegedly choking a flight attendant and trying to break into the cockpit during a JetBlue flight from Boston to San Juan, Puerto Rico last week.
CBS Boston reports Flight 261 took off from Logan Airport Wednesday (September 22) night and was about an hour from landing in San Juan when the incident took place.
Investigators said Khalil El Dahr reportedly became agitated when the cell phone call he tried to make wouldn't go through.
El Dahr then rushed toward the cockpit and yelled that he wanted to be shot in Spanish as a flight crew officer opened the cockpit door.
El Dahr then kicked a flight attendant in the chest while choking the flight attendant with his own necktie, according to an FBI affidavit obtained by Business Insider.
El Dahr then made another attempt to enter the cockpit before "six or seven crew members" were able to restrain him using neck ties, flex cuffs and four seat belt extensions.
El Dahr was arrested in Puerto Rico after JetBlue Flight 261 made a safe landing and faces federal charges for the incident.
Last week's incident was the latest in a recent surge of aggressive behavior on flights.
In August, several major U.S. airlines have prohibited alcohol sales on board until the expiration of a mask mandate, which was set to remain in place until at least mid-September.
The FAA continues to enforce its zero-tolerance policy for in-flight disruptions, which could lead to up to $52,500 in fines, as well as up to 20 years in prison.