Pink Calls Daughter Willow The 'Love Of Her Life' In Emotional Tribute
By Emily Lee
September 27, 2021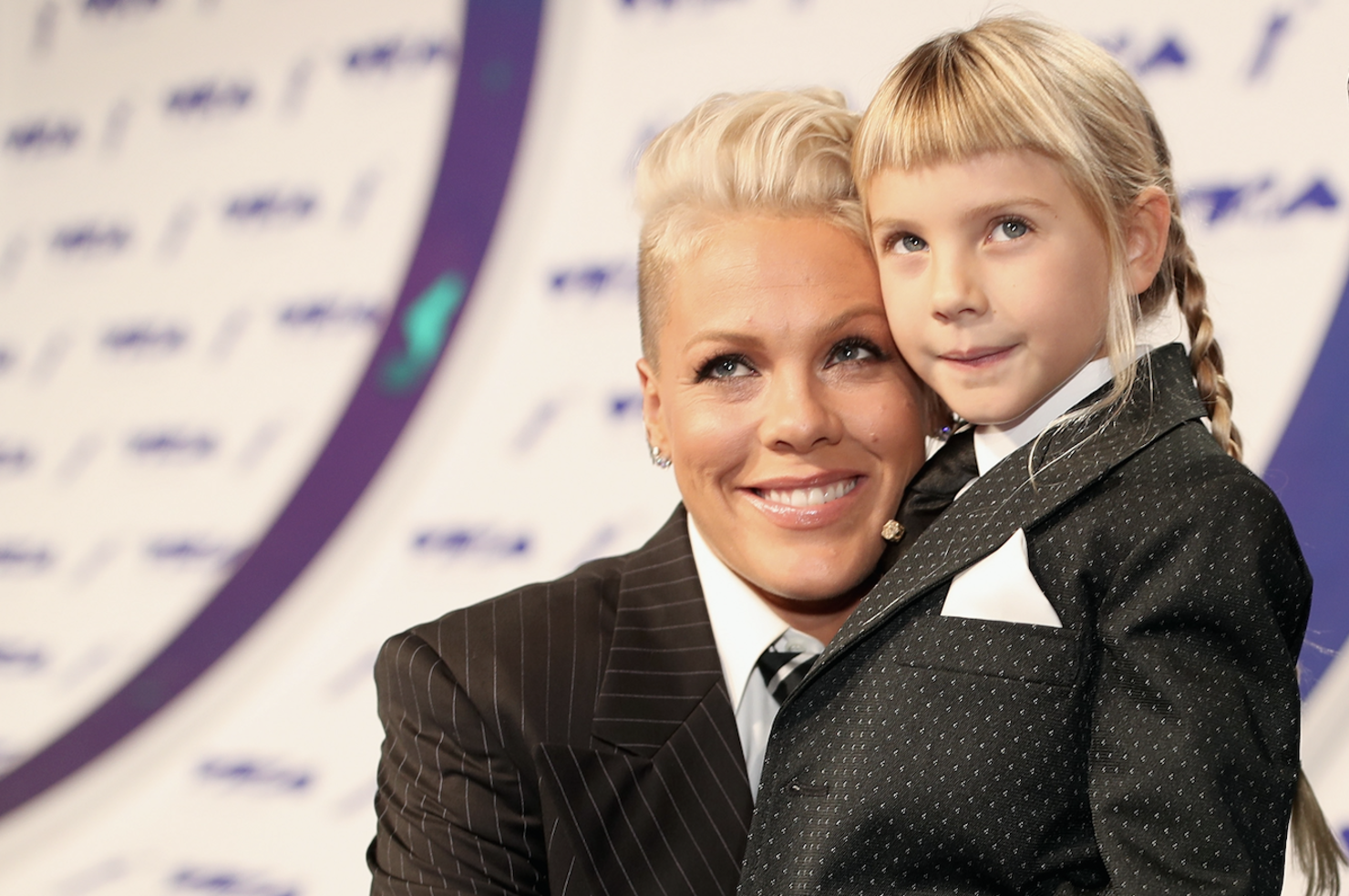 Grab some tissues before reading Pink's emotional tribute to her daughter.
The 42-year-old singer is mom to 10-year-old Willow Hart, as well as 4-year-old son Jameson Hart. While Pink frequently gushes about both her children on social media, she took to Instagram on Sunday (September 26) to celebrate National Daughter Day.
Pink shared a slideshow of photos highlighting their many adventures together over the past decade. "My wish for you is to be filled with passion and purpose, humor and curiosity," Pink wrote alongside the photos. "And one day, far from now, when I've moved on, I wish for you to know in your center that you were the love of my life."
During her iHeartRadio Album Release Party back in May, Pink sang Willow's praises after the pair collaborated on the song 'Cover Me In Sunshine' together. "She's so fearless. I mean, she's really sweet, she's up for anything, but honestly, she couldn't care less," Pink said of her daughter's reaction to the song's success. "I said to her the other day, I said, 'Babe, how do you feel? You have a number one record in the Netherlands!' And she's like, 'Where's that?' I was like, 'Amsterdam.' She goes, 'Oh, I love that city. Can I watch Avatar?' And I was like, uh, yeah. Sure.'"
Pink also went on to call Willow her "twin flame" and "soul mate" during the vent. "She processes internally, which I don't. I process out loud. But, she's so smart, and she's just a total weirdo, and I'm so into her," Pink gushed.