Billie Eilish & FINNEAS Meet Kate Middleton On 'No Time To Die' Red Carpet
By Katrina Nattress
September 28, 2021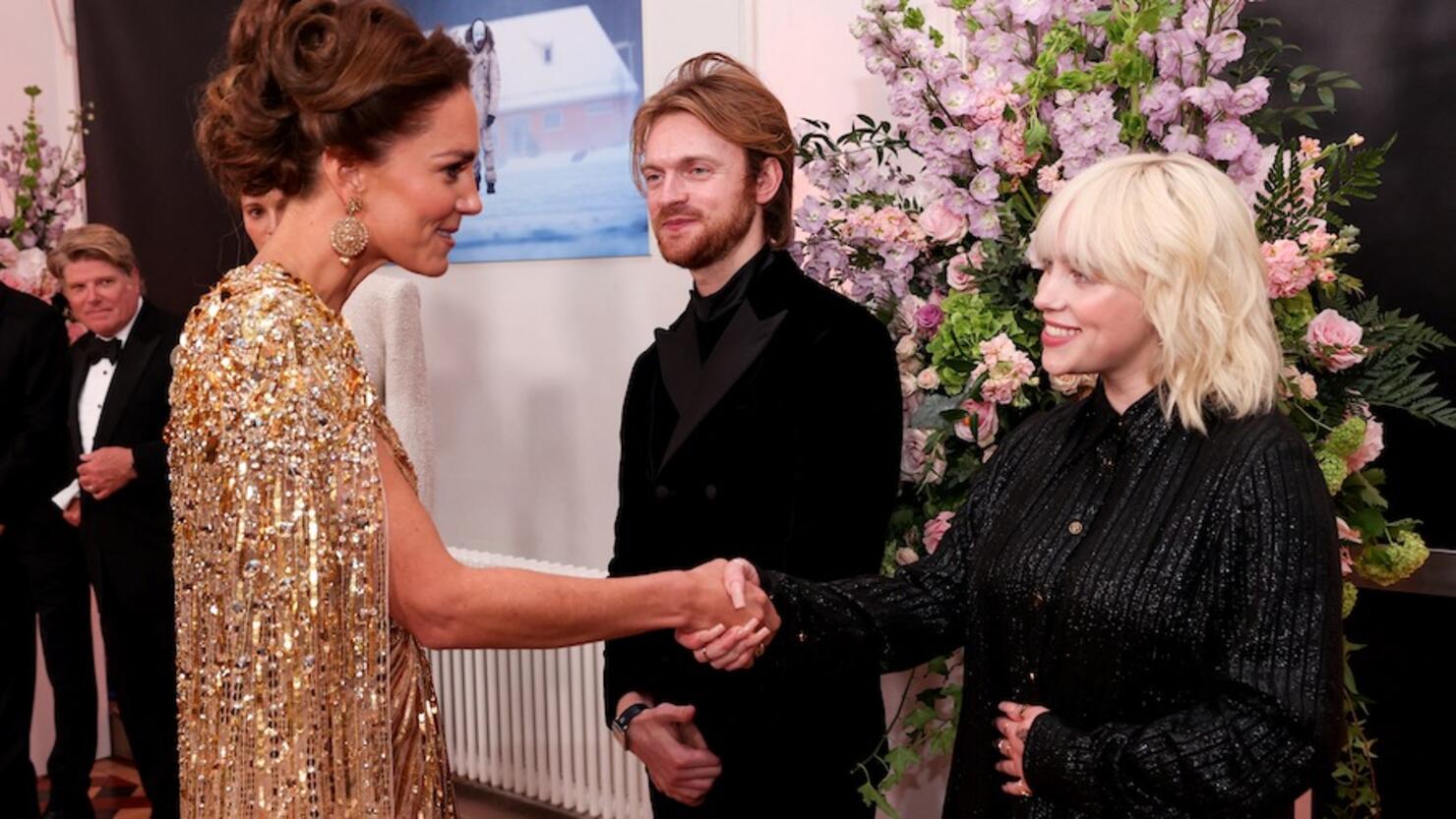 Billie Eilish and FINNEAS can now check off "meet the royal family" from their bucket lists. On Tuesday (September 28), the siblings shook hands and exchanged pleasantries with Catherine, Duchess of Cambridge (aka Kate Middleton), Prince William and Prince Charles on the No Time to Die red carpet.
Eilish and FINNEAS were in attendance because they provided the film's theme song.
"It feels crazy to be a part of this in every way," Eilish gushed when the song came out last year. "To be able to score the theme song to a film that is part of such a legendary series is a huge honor. James Bond is the coolest film franchise ever to exist. I'm still in shock."
Earlier this month, she revealed an Easter egg she hid for Bond fans within the track. "You can't do a Bond song without it sounding like a Bond song," the 19-year-old explained. "If you listen closely, you can hear [the classic Bond opening sting] in the second verse."
"It's very subtle and it's very echoed," she added. We decided to do that though."
No Time To Die is slated for a September 30 release in Europe and will hit U.S. theaters on October 8. See more photos from the world premiere below.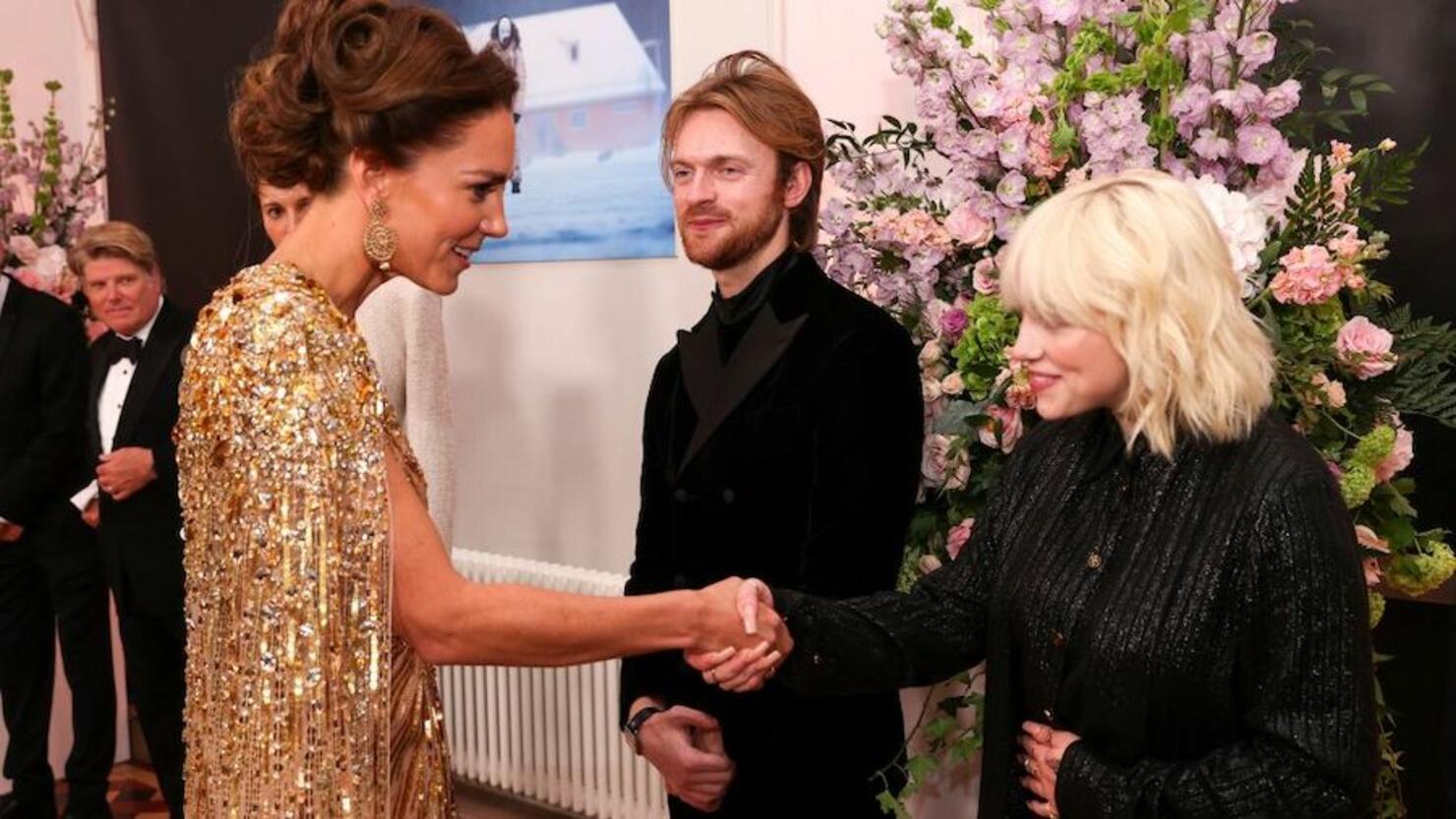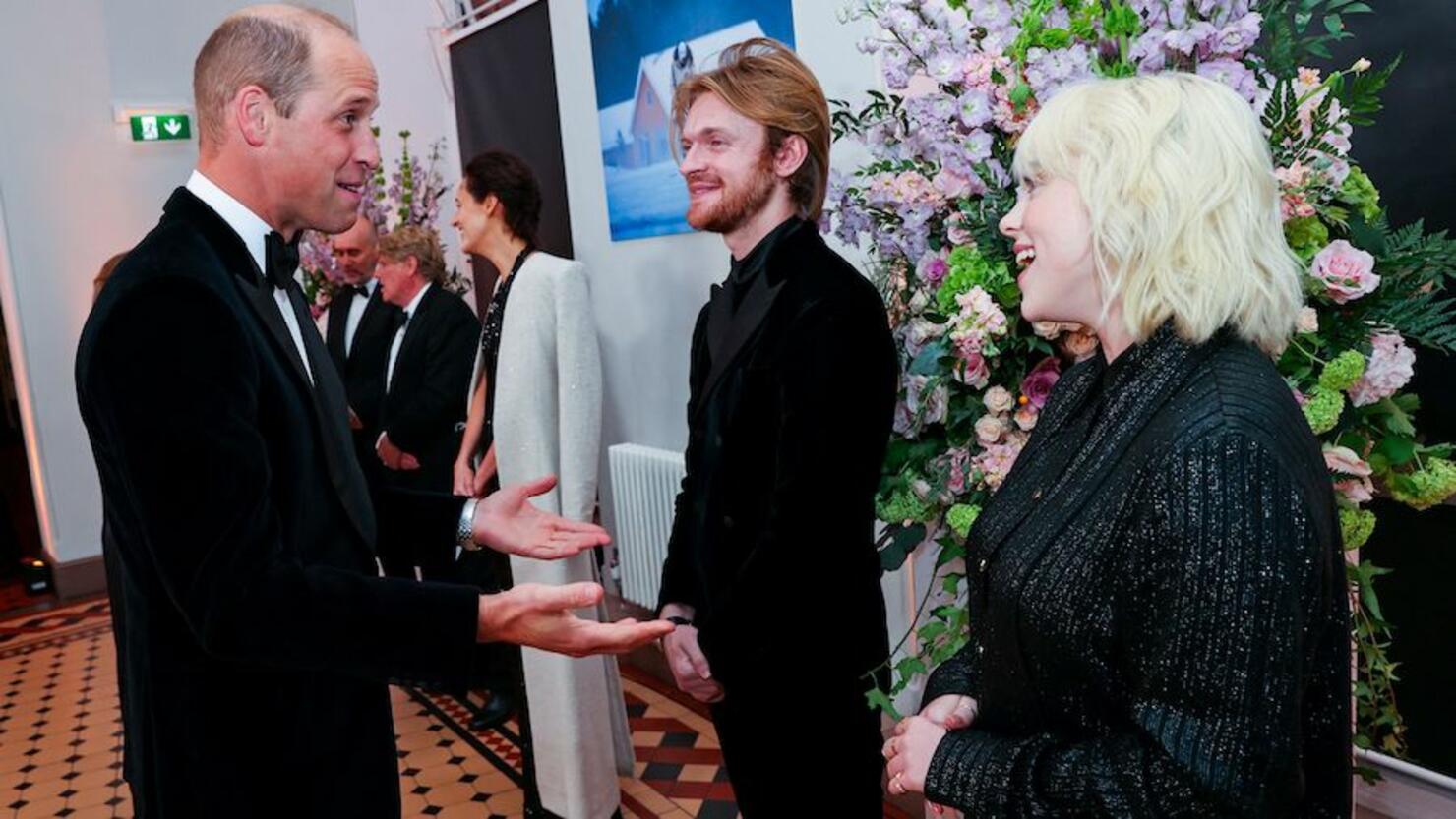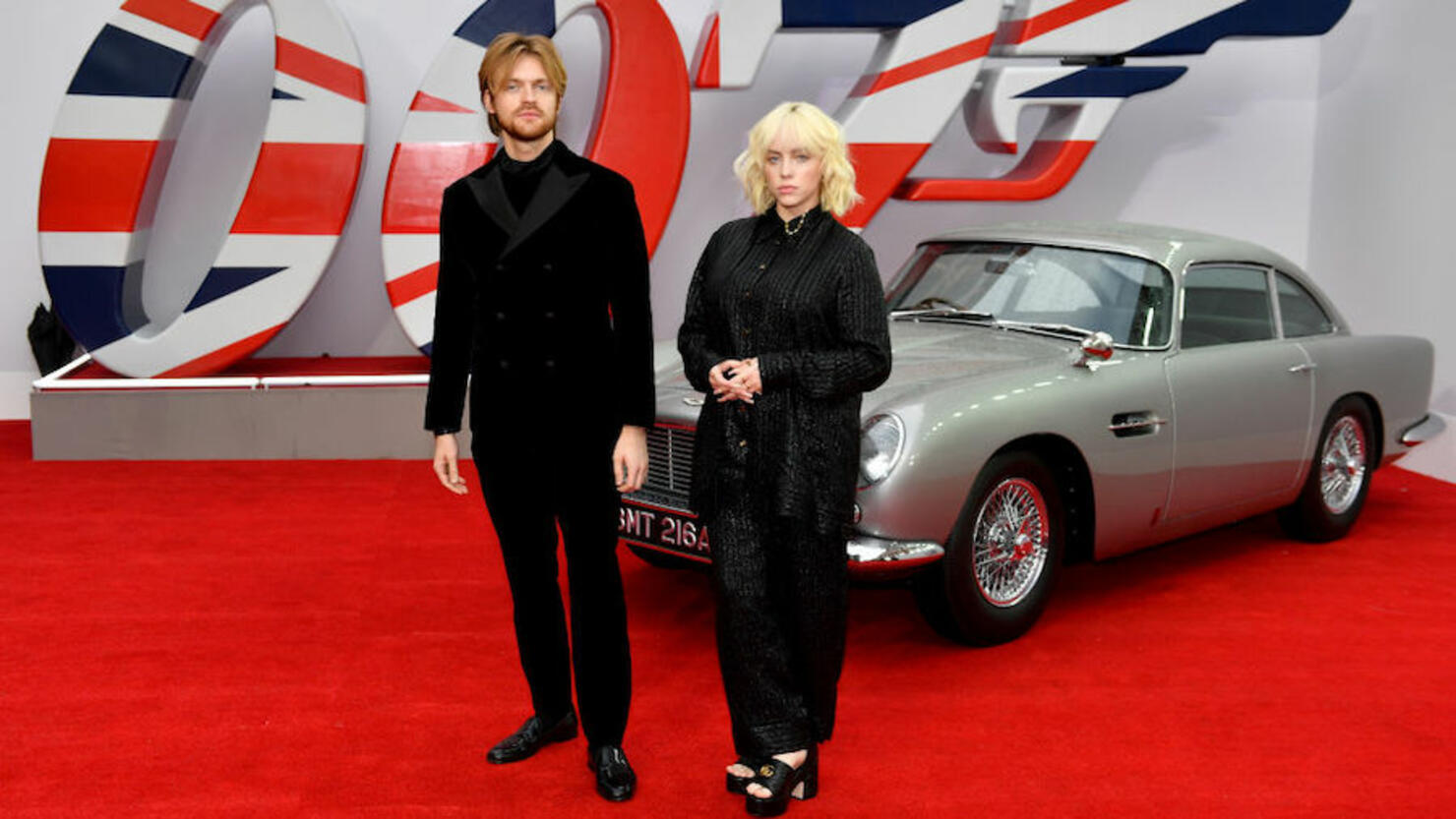 Photo: Getty Images Europe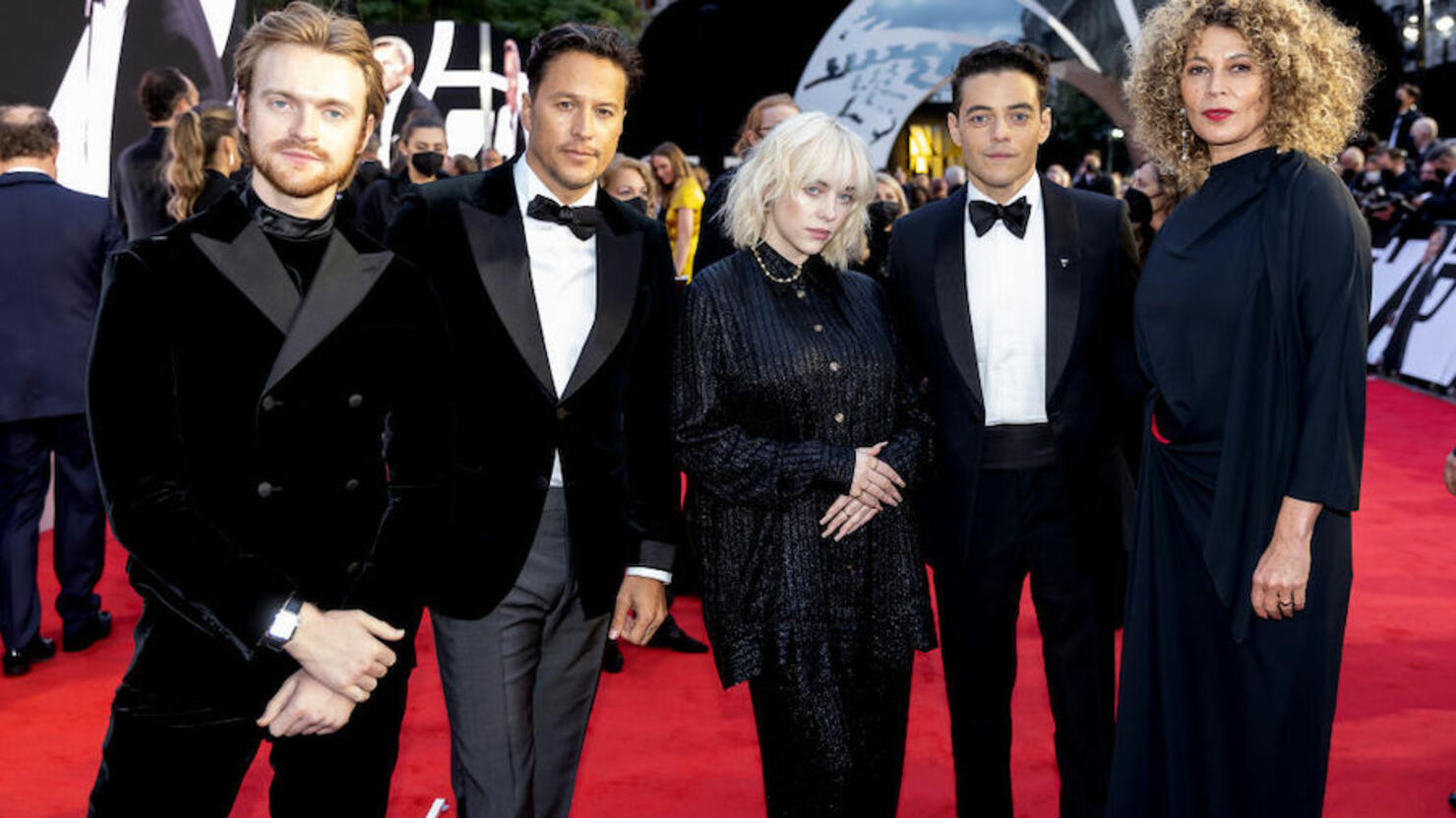 Photo: Getty Images Europe
Eilish and FINNEAS performed at this year's iHeartRadio Music Festival. If you missed any of the action, you can relive the 2021 iHeartRadio Music Festival by tuning in to The CW Network on Saturday, October 2nd and Sunday, October 3rd from 8-10 pm ET/PT for a two-night television special.