Simone Biles Admits She Should Have Quit 'Way' Before Tokyo Olympics
By Cherranda Smith
September 28, 2021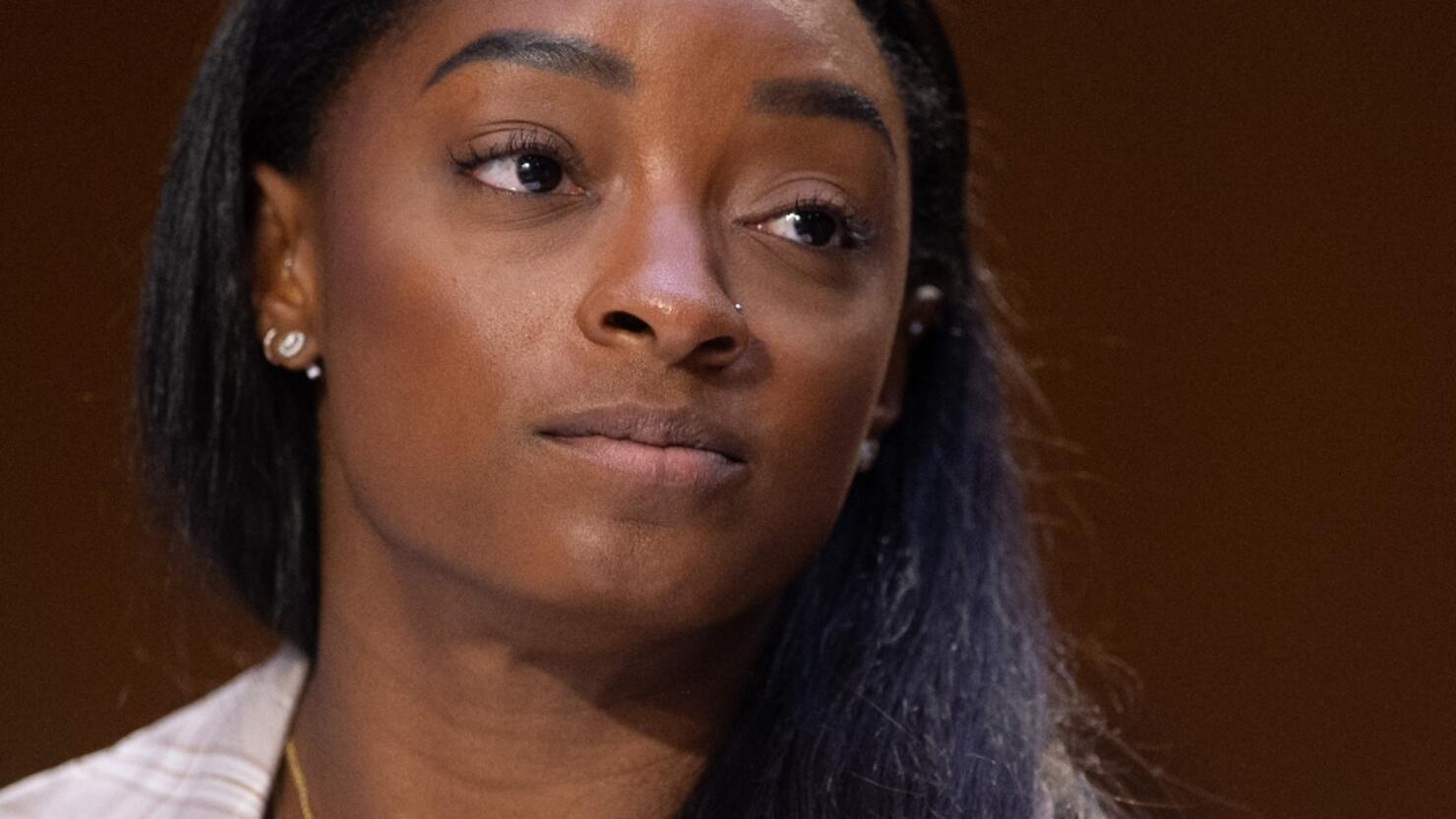 Simone Biles recently opened up about her career and the decision she made to continue competing in the Olympics after enduring abuse at the hands of former USA Gymnastics doctor Larry Nassar.
"If you looked at everything I've gone through for the past seven years, I should have never made another Olympic team," Biles told The Cut in an interview. " I should have quit way before Tokyo, when Larry Nassar was in the media for two years. It was too much."
"But I was not going to let him take something I've worked for since I was six years old. I wasn't going to let him take that joy away from me," she continued. "So I pushed past that for as long as my mind and my body would let me."
The 24-year-old revealed that she had been seeing a therapist ahead of the Tokyo games but anxiety set in after she arrived to compete. She ended up withdrawing from multiple events, after suffering from the twisties during competition.
"Say up until you're 30 years old, you have your complete eyesight (then) one morning, you wake up, you can't see sh*t, but people tell you to go on and do your daily job as if you have your eyesight," Biles said.
"You'd be lost, wouldn't you? That's the only thing I can relate it to," she said. "I've been doing gymnastics for 18 years. I woke up –– lost it. How am I supposed to go on with my day?"

Biles noted the added pressure she felt as a Black woman competing in sports.
"As a Black woman, we just have to be greater," she said. "Because even when we break records and stuff, they almost dim it down, as if it's just normal."
Biles, who is a 19-time world history-making champion, went on to take the bronze in balance beam from the Tokyo games.
Biles, along with several other gymnasts recently testified in a Congressional hearing on the investigation into Nassar.
The group is touring the US and Biles has not publicly confirmed if she'll return to competition.
Reading about Black trauma can have an impact on your mental health. If you or someone you know need immediate mental health help, text "STRENGTH" to the Crisis Text Line at 741-741 to be connected to a certified crisis counselor.
RAINN's National Sexual Assault Hotline is 1-800-656-4673.
Get the latest news 24/7 on The Black Information Network. Listen now on the iHeartRadio app or click HERE to tune in live.