WATCH: Mother Bear And Cub Have Fun On North Carolina School Playground
By Sarah Tate
September 29, 2021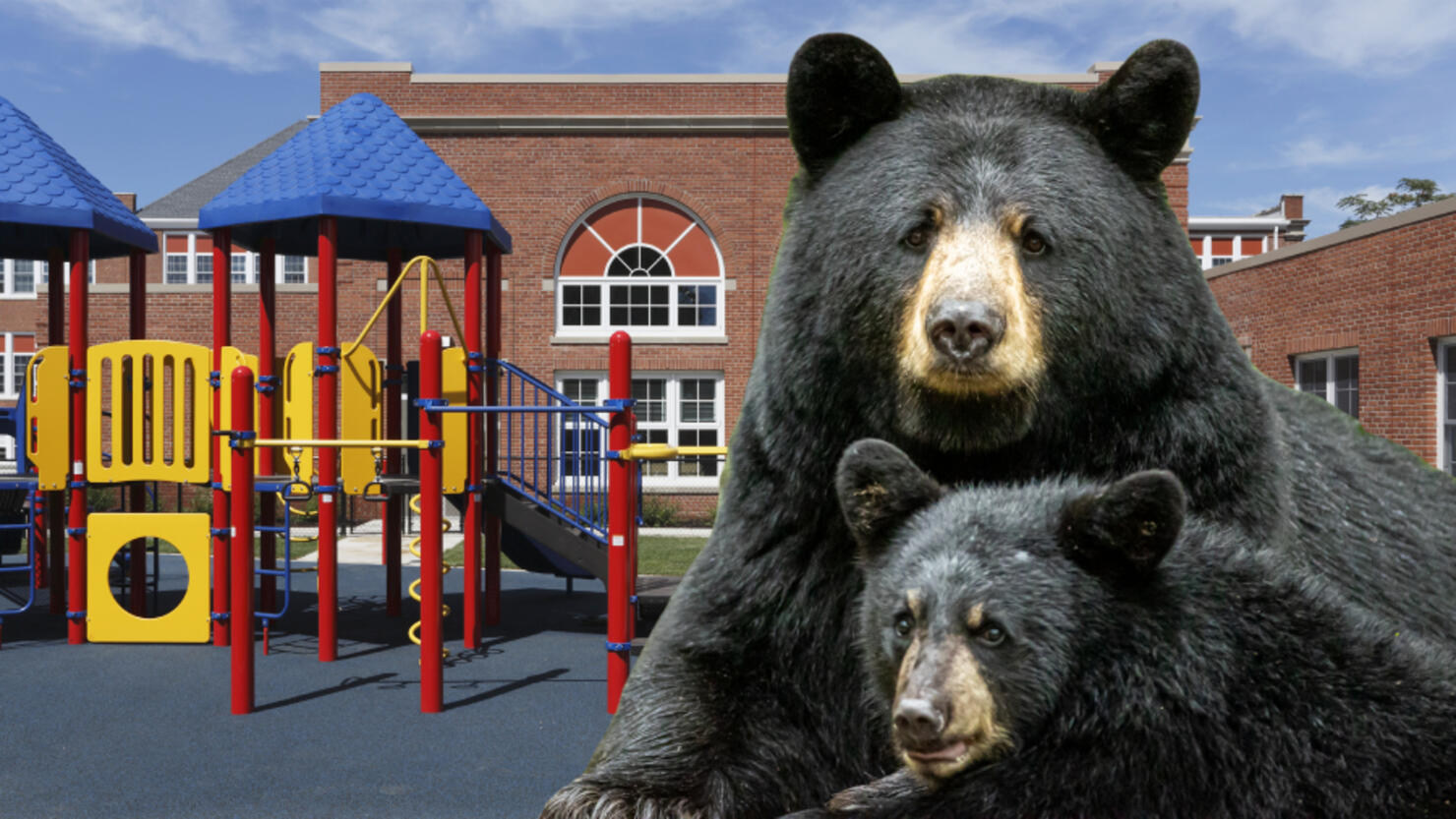 Teachers are used to seeing children having fun on a school playground, but what happens when the kids playing aren't human? A group of teachers in North Carolina were shocked and delighted last week when they saw a mother bear and her cub climbing up the equipment at their school's playground.
Betsie Stockslager Emry, a fifth grade teacher at Isaac Dickson Elementary School in Asheville, managed to capture video of the bears on the school's playground, WCNC reports. She shared the video on her Instagram on September 21 showing the bears seemingly having a great time on the school's playground. The mama bear and her cub even took turns going down the slides, which delighted everyone watching.
"It made me so happy to watch this #mamabear entertaining her cub and playing on our playground..." she wrote in the caption. "This was after school, ya know – that time in the afternoon when you just have to take your kid to the #playground to get their energy out!"
Check out the video below, shared to WCNC, complete with hilarious commentary from the teachers watching the strange scene.
Emry said it's not unusual for bears to walk onto the campus, with the school even having safety precautions in place to keep everyone safe whenever it happens.