Coldplay & BTS Get Galactical In New Visuals For 'My Universe'
By Kiyonna Anthony
September 30, 2021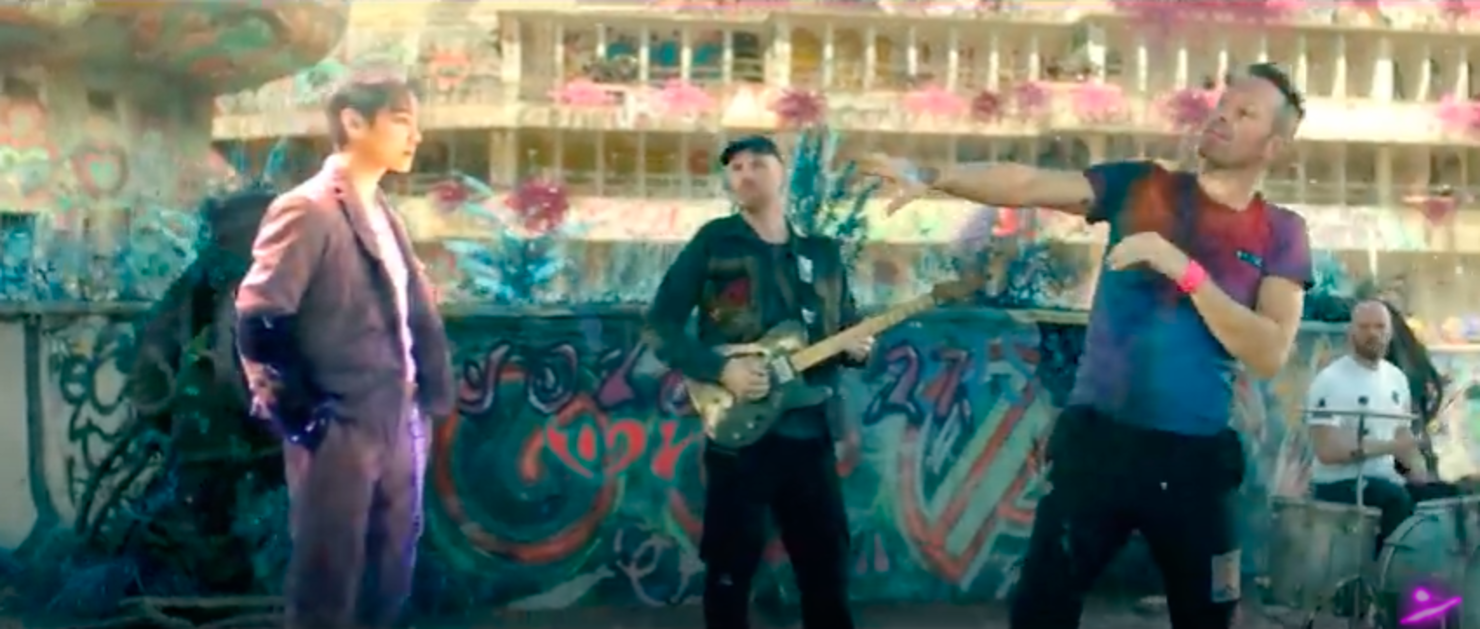 Coldplay is back at it with another innovative music video -- and this time around, K-Pop band BTS joins them for all the fun.
Both bands teamed up for an intergalactic track entitled "My Universe," and on Thursday, they released the futuristic visuals to match. In the Dave Meyers directed video, which is set in the distant galaxy of The Spheres where music is forbidden, Coldplay and BTS (along with an alien supergroup called Supernova 7), come together to fight against the inauspicious music ban.
The track is sung in a mixture of English and Korean and acts as the follow up single to Coldplay's "Higher Power" from the band's upcoming album, Music Of The Spheres. A Coldplay and BTS collaboration has been in the works for some time now, and fans are elated that the music is finally here. In a recent interview, the British band's front man Chris Martin revealed what it was like to work with the K-Pop stars, saying:
"I love [BTS], and we love them, and it's been such a joy. It's something you could look at so cynically, and we have at times, but anytime there's actual communication or music between us, it just feels so good. So, I unabashedly and unashamedly feel really grateful for the song, grateful for the person that inspired the song, and grateful for the people we sing it with."
Coldplay has been pretty these days, gearing up for their album release. The band recently took the stage at the 2021 iHeartRadio Music Festival to performing fan-favorite hits like "Viva La Vida" and "Miss You".
If you missed any of the action that weekend, you can relive the 2021 iHeartRadio Music Festival by tuning in to The CW Network on Saturday, October 2nd and Sunday, October 3rd from 8-10pm ET/PT for a two-night television special.
Coldplay's ninth studio album, Music Of The Spheres, is set to be released on October 15th. Check out the visuals for "My Universe" below.