Creepy Video Shows 'Chunky' Rattlesnake Being Caught At Albuquerque School
By Ginny Reese
October 1, 2021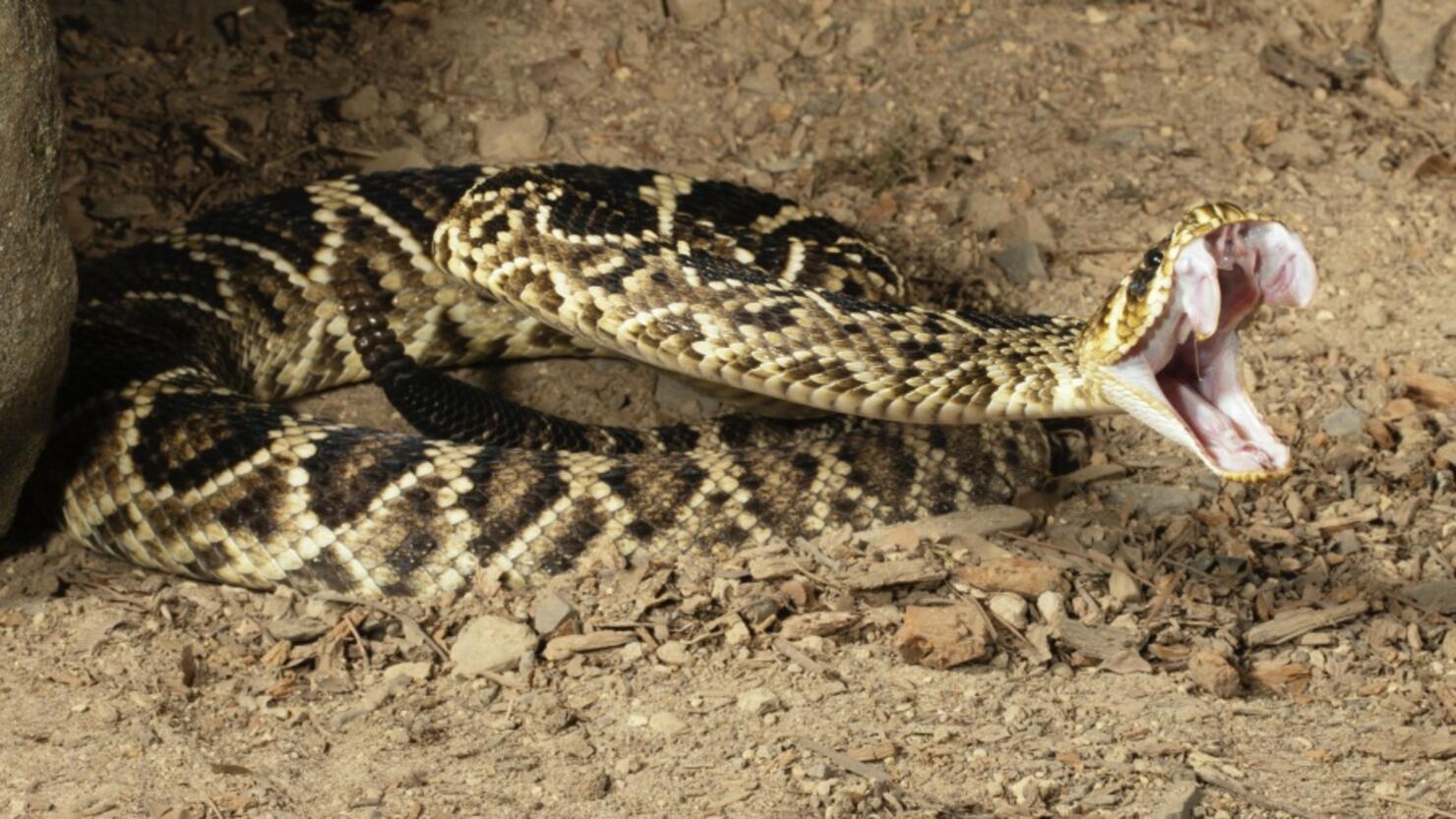 This is definitely what nightmares are made of. A chunky rattlesnake was found slithering around an Albuquerque elementary school, reported MSN. The rattlesnake could be seen with a swollen belly after just enjoying a "big breakfast."
School staff found the snake on Monday. It was trapped under a trashcan until experts could safely remove it. Albuquerque Animal Welfare Department wrote on Facebook, "It looks like someone ate a BIG breakfast!"
In the video, you can see animal welfare officers carefully coaxing the rattlesnake into a white bucket. It was been safely removed from school grounds, and delivered to a safe place.
The rattlesnake didn't seem to be a threat, as I could hardly even slither away from the white bucket. It was moving slowly with its full stomach.
Someone can be heard in the video saying, "I don't think he could get at us if he tried."
Check out the chilling video and photos of the slowly-moving snake below.
This chunky rattlesnake was removed from an elementary school after it had a "big breakfast" in Albuquerque, New Mexico. Animal welfare officers placed the well-fed rattler into a bucket and moved it to a safe place. pic.twitter.com/CvlyFqdWDk

— Newsweek (@Newsweek) September 29, 2021
Albuquerque Animal Welfare Department wrote on Facebook:
"Animal Protection Officers were called out to an elementary school yesterday. When they arrived at the school this Rattlesnake was contained in a trashcan. School staff found it under a portable and were able to get it contained in the trashcan. Recruit Animal Protection Officer A. Baxter transferred it into a snake bucket. Then Sergeant E. McKay and Recruit Officer A. Baxter relocated it to a safe place."