Adele May Have A TV Special Following Rumored Album Release
By Ariel King
October 5, 2021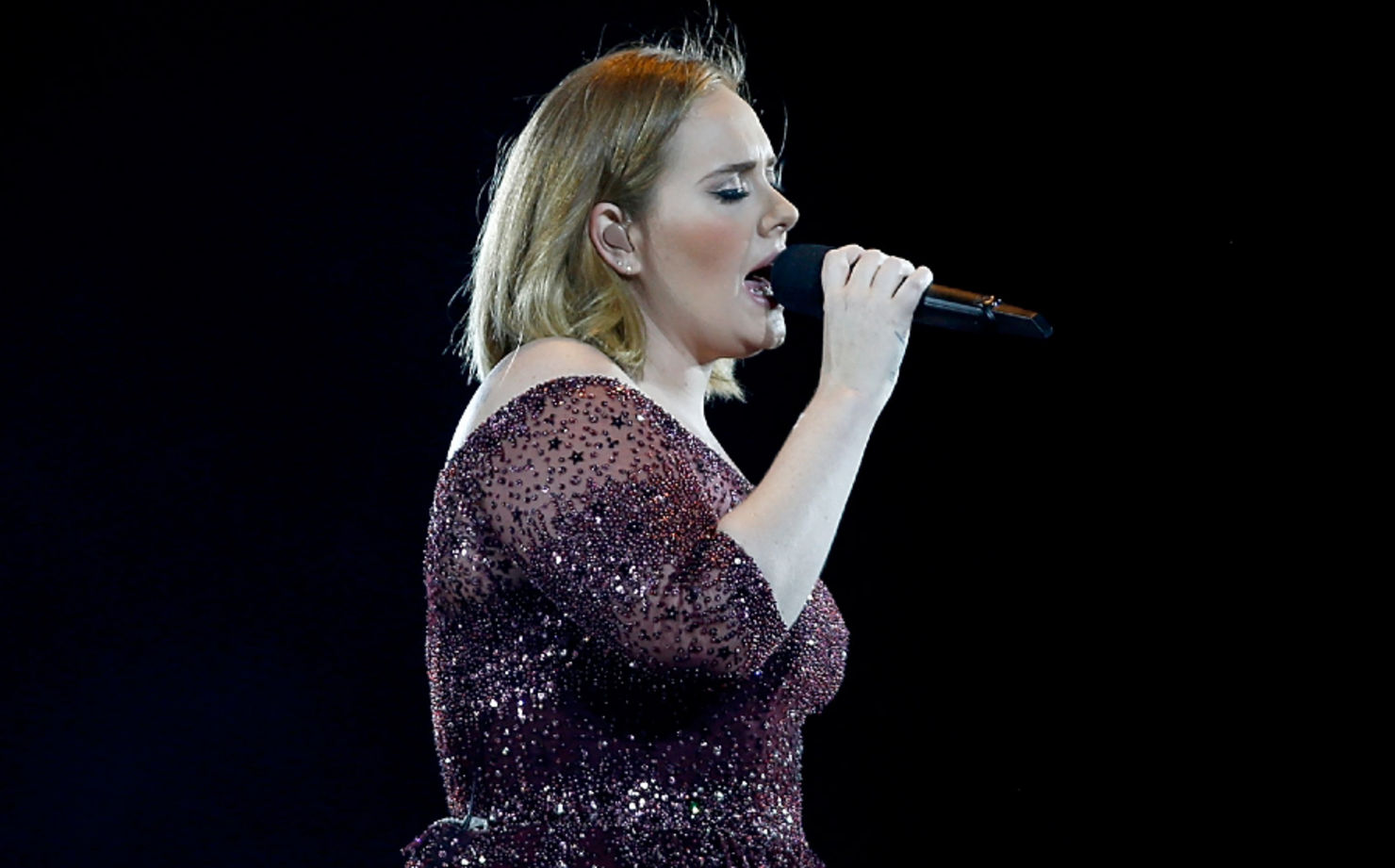 "Rumor Has It" that an Adele album special may hit streaming services before the end of the year.
The news follows behind not-so-quiet whispers that the singer may be releasing her fourth studio album, 30, just about any day now. With billboards popping up around the country and Adele changing her social media accounts and tweeting back "Hiya babes" to Twitter's cheeky "hello literally everyone" post after the platform remained one of the last ones standing in Monday (October 4)'s, near-complete social media blackout, a new album appears likely to come to fruition. Additionally, the singer posted on Instagram on Tuesday (October 5) a clip teasing new music.
Adele took to Instagram and Twitter to share a brief clip of a track titled "Easy On Me" that will likely be released on October 15. Finding Adele put a cassette tape into her car as a piano track begins to play and sheet music flies out of the windows, Adele continues to keep fans on their toes of what exactly they can expect. While a new track is officially definite, everyone will continue to keep their eyes open for more information regarding a full album release.
Now, it appears as though the question of fans receiving 30 is not an "if," but a "when?" Some rumors say new music can appear as soon as next week, and another says that Adele will be hosting a TV special for the record. According to Vulture, Adeel's camp has approached a few networks to see about staging a TV special ahead of the holiday season.
Adele's last album, 25, also had an intimate TV special tied to its release, which aired on BBC and NBC. But with streaming services taking over the world and allowing for more globalized viewing, Vulture theorizes that Adele and her team may be considering heading over to a platform such as Netflix, Amazon, or HBO, which could possibly help boost album sales, as well.
All of the singer's social media accounts have also been changed to highlight an oceanic teal feel, which also has fans suspicious that the singer is welcoming in a new era. The change in her social media handles matches that of the billboards that simply wrote "30" that began to pop up across the world over the weekend.
Fans have been patiently waiting for Adele to release 30 over the past three years. While her albums have typically been trademarked as the age she had been when releasing them, 30 had been the singer's last milestone birthday. At the time, she had also expressed to E Online that she had been working on new music, and was excited to soon release it.