Isaiah Rashad, Doechii & Kal Banx Team Up At The BET Hip Hop Awards
By Zuri Anderson
October 6, 2021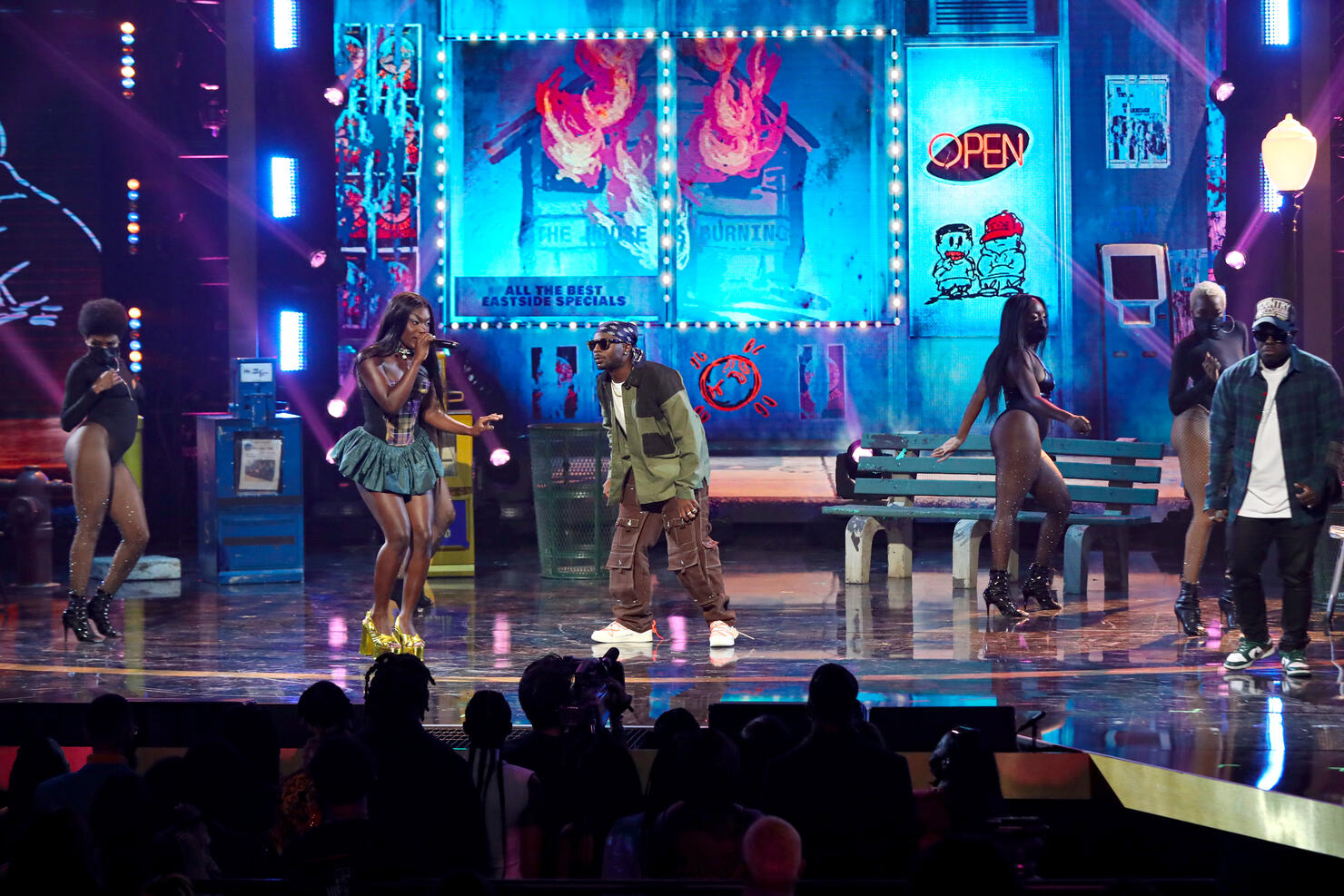 Isaiah Rashad, Doechii, and Kal Banx brought the streets to the stage of the 2021 BET Hip Hop Awards.
The three rappers teamed up to bring a sexy performance for the audience, starting with Isaiah Rashad singing "Wat U Sed." Surrounded by ladies in black leather and fishnets, Kal Banx comes in later to sing alongside the "Smile" rapper. The two then pass things off to Doechii, who shows off a plaid-patterned corset, green skirt, and big gold heels.

After dropping her verses, the two male rappers finished up "Wat U Sed" before transitioning to a solo act by Rashad.
The rapper from Chattanooga, Tennessee started busting out the lyrics from "From The Garden," a song he did with Lil Uzi Vert.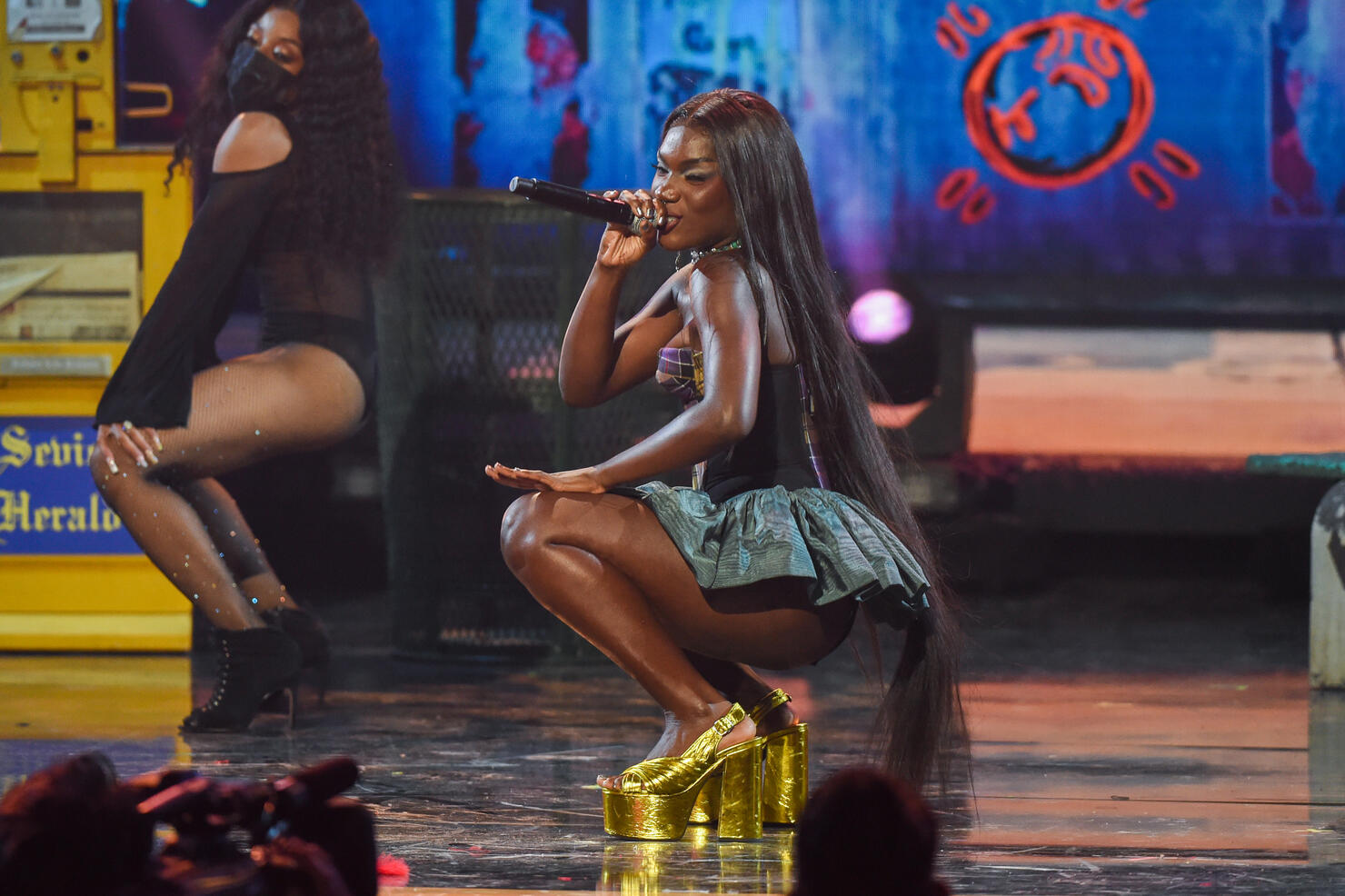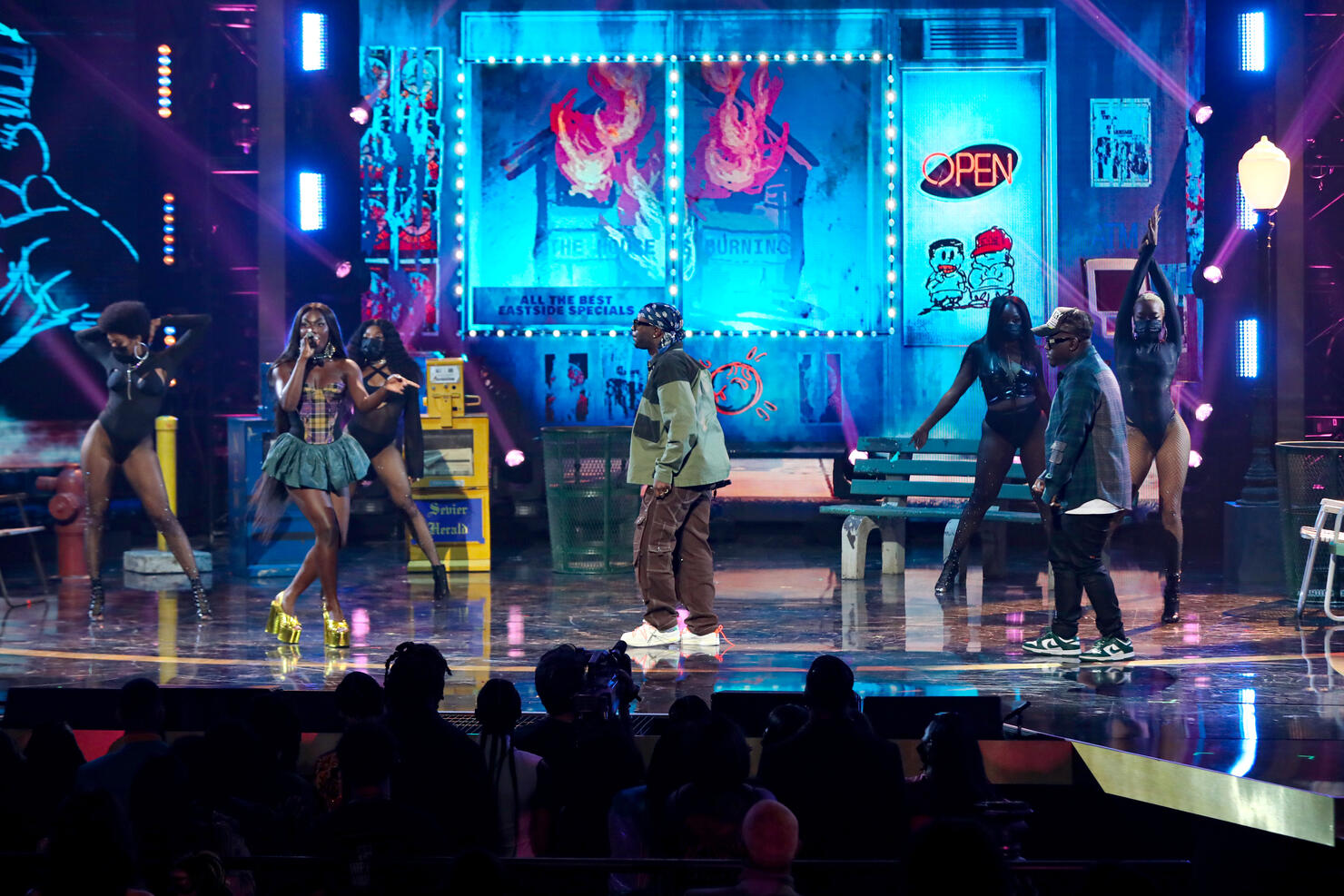 Isaiah Rashad made a triumphant return to the music scene earlier this year with the release of his newest album The House Is Burning.
Kal Banx, a Top Dawg Entertainment producer, released a mixtape, as well: "KEEPITINTHEFAMILY+." He's previously worked with T.I., J. Cole, Baby Keem, and other hip hop artists on songs.
Coming from the indie scene, Doechii has come a long way from her Sound Cloud days in 2016. With songs like "Black Girl Memoir" and "Yucky Blucky Fruitcake," the Tampa-born rapper started gaining more and more traction over the years.