Dolly Parton Reveals Big Crush On Jimmy Fallon, 'I Think He's Precious'
By Ariel King
October 7, 2021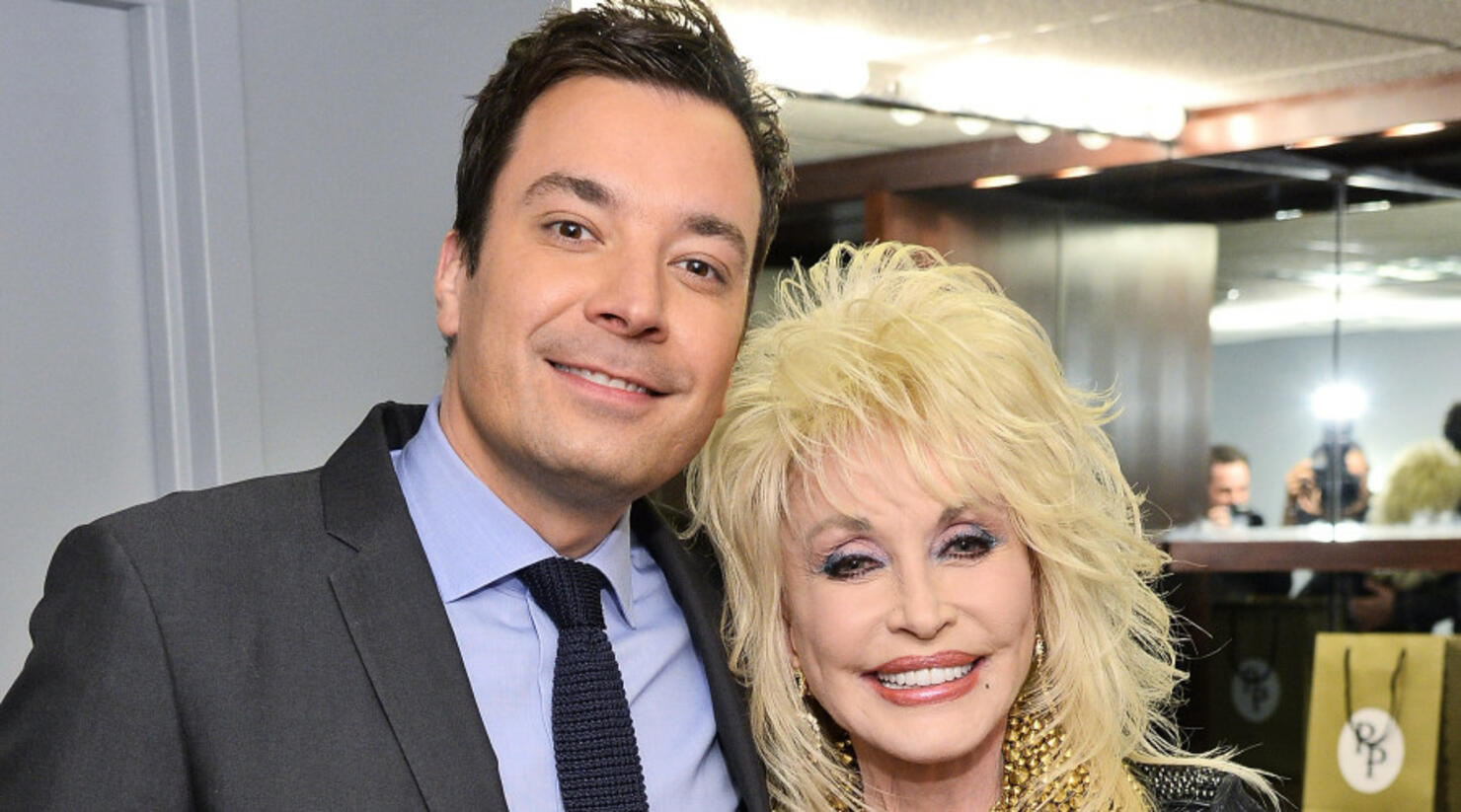 Dolly Parton loves her late night hosts, especially Jimmy Fallon. While she may have been with her husband for 56 years, that doesn't mean she can't still have some crushes, and in her recent interview with W magazine as this month's cover star, Parton solidified that fact
"Well, I have a crush on Jimmy Fallon, but I'm big now, I can't excuse myself on that!" she said. "I think he is precious. He's so funny. We get along so good."
Parton has been a frequent guest on The Tonight Show Starring Jimmy Fallon, and the two have even sang "All I Want For Christmas Is You" together at one time. While Fallon in particular has Parton's interest, the country singer admitted that she often gets along with late-night show hosts.
"Sometimes you never know who you're going to connect with, and I've always had good luck with late-night guys, you know?" Parton said. "I always had a nice relationship with David Letterman and Johnny Carson. I guess there's something about that late-night poeple that kinda hits my fancy and I hit theirs somehow. I guess it's 'cause you feel like you can be more free late at night. You don't have to worry about what you say."
Despite her crush on Fallon, Parton's husband, Carl Thomas Dean, has nothing to worry about. The couple have been married for more than 55 years, and appear to be as in love as ever. Parton celebrated her husband's 79th birthday by dressing up as a Playboy bunny, explaining to her fans, "Remember some time back I said I was gonna pose on Playboy magazine when I'm 75? Well, I'm 75 and they don't have a magazine anymore, but my husband always loved the original cover of Playboy."
Parton's W interview also revealed why Elvis Presley had never covered her song "I Will Always Love You," with Parton explaining that she turned the rights down after they asked her for half of the publishing rights.
The country singer was also able to reopen her theme park, Dollywood, back up last spring after having been closed for a year amid the pandemic. However, the park had reopened on a limited basis in order to comply with new guidelines and help slow the spread of COVID-19.