Sammy Hagar Names 'Most Flattering Thing' From Eddie Van Halen Partnership
By Andrew Magnotta @AndrewMagnotta
October 7, 2021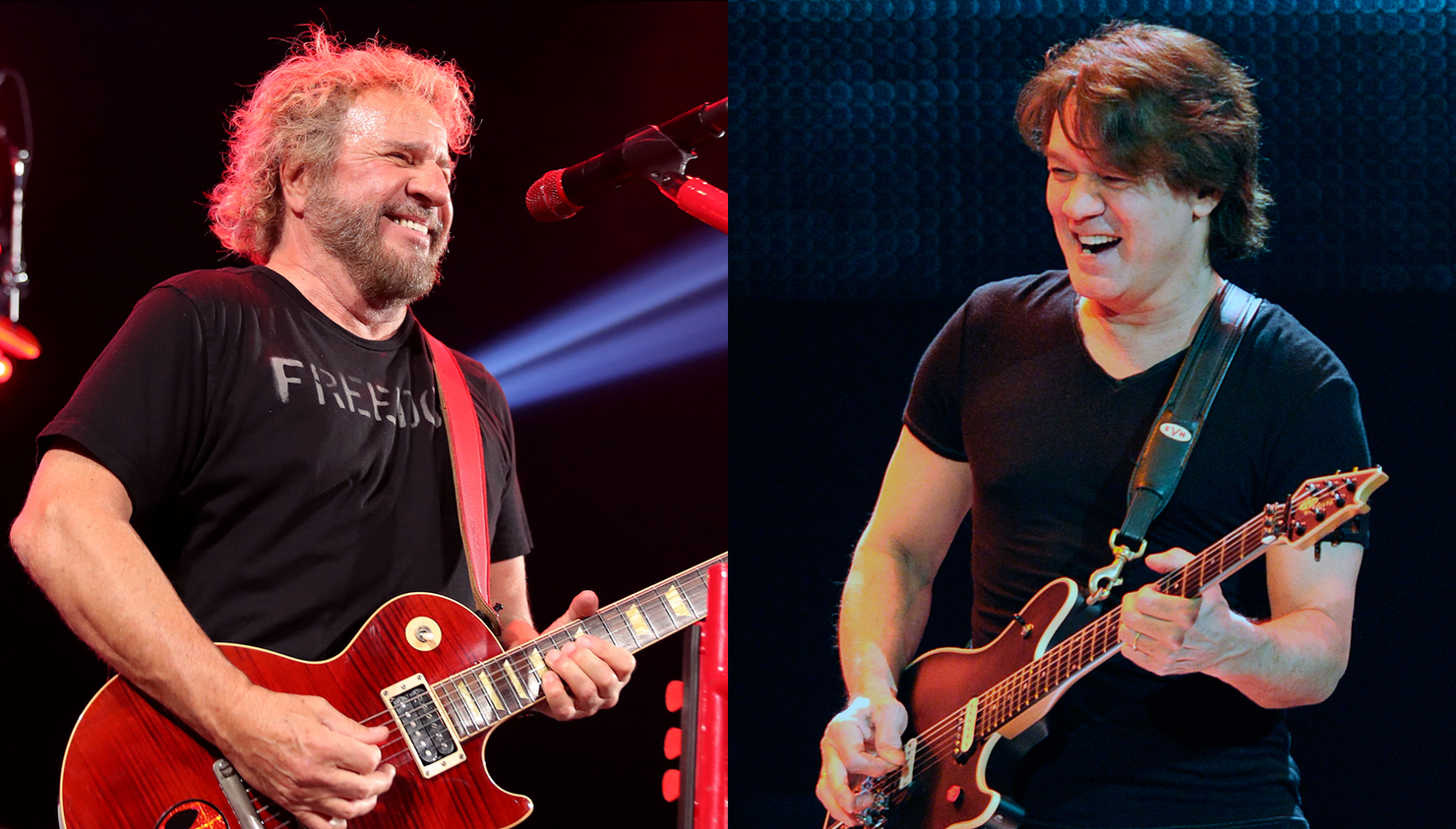 Looking back on his days with Van Halen, Sammy Hagar says it's hard to believe he played guitar in the band as well.
In a nostalgic social posted from September on his and Michael Anthony's 'Van Hagar Other Half' Instagram account, Hagar remarked on how generous Eddie Van Halen was to accept him as a guitar playing peer.
"Even crazier that I used to trade off guitar licks back-and-forth with Eddie Van Halen on stage every night. Hah Hah Hah Hah," Hagar wrote in the caption of a photo of himself and Eddie trading leads.
More than three-and-a-half decades later, Hagar continued that it's hard to believe he was at all comfortable dueting on guitar with such an icon and singular talent as Eddie.
"I was a brave, young, enthusiastic guitarist," he wrote. "But boy did we have fun and I sure learned a lot from Eddie."
The Van Halen brothers, Eddie and Alex, were longtime fans of Hagar's, going back to his tenure in one of their favorite bands, Montrose. Hagar added that Eddie soaked up any Montrose-isms he heard from his frontman.
"The most flattering thing that ever happened is he actually stole a guitar run from me that I had stole from Ronnie Montrose," Hagar concluded. "This shot, it says a lot."
Hagar and Anthony also looked back Wednesday at one year since Eddie's passing. Both Van Halen alumni pledged to "keep this music alive for ourselves and the fans," noting that they're working more Van Halen material into their live shows with The Circle.