WATCH: Red Sox Fans Heckle Gerrit Cole During Wild Card Game Bullpen Warmup
By Jason Hall
October 7, 2021
Boston Red Sox fans had plenty to say to New York Yankees ace Gerrit Cole ahead of his disappointing performance in the American League Wild Card Game Tuesday (October 5) night.
NJ.com reports fans at Fenway Park taunted Cole prior to and during his three-inning performance, which included a Kermit the Frog puppet, a container of Spider Tack and a hurl of insults in his direction as he warmed up in the bullpen prior to the Red Sox's 6-2 elimination game win over their arch rival.
The Boston faithful also serrenaded Cole with a drawn-out sarcastic "Ger-rit" chant throughout the game, including the exact moment in which he allowed a two-run home run to Xander Bogaerts in the bottom of the first inning.
The Spider Tack container referenced Cole being accused of using a foreign substance to gain a competitive edge, while the Kermit the Frog puppet is an apparent reference to the pitcher's voice.
Cole was acquired by the Yankees in a record-setting nine-year, $324 million deal prior to the 2020 MLB season in an effort to improve their rotation, specifically during the postseason and crucial regular season games.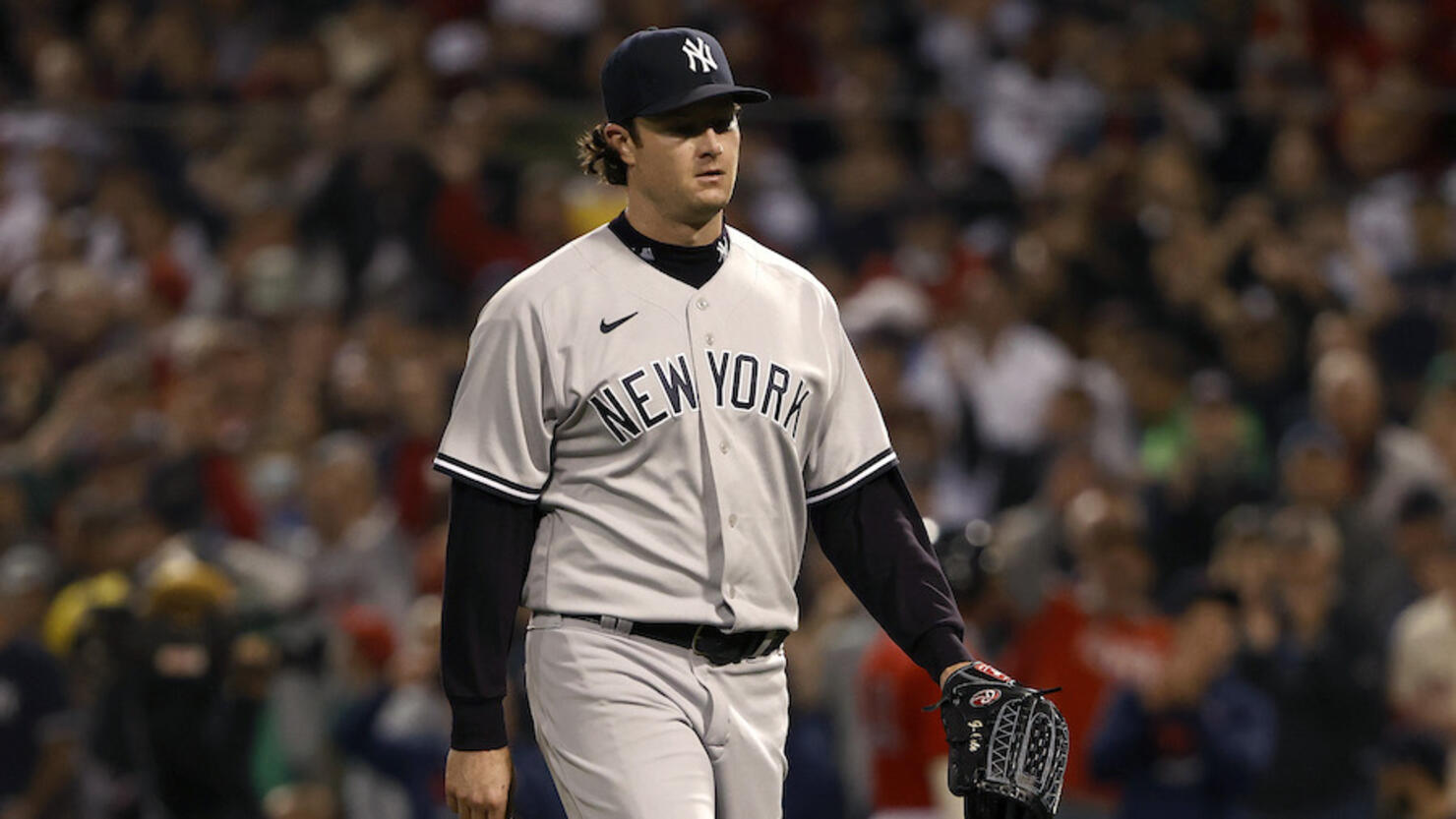 Photo: Getty Images North America
However, the right-hander struggled during the Yankees' win or go home Wild Card Game, allowing three earned runs before being pulled from the game prior to recording an out in the third inning, the shortest start of his MLB career.
"I'm sick to my stomach," Cole said via MLB.com.
The Yankees were held scoreless until the top of the sixth inning when Anthony Rizzo hit a solo home run to cut their deficit to 3-1.
However, Boston responded with an additional run in the bottom half of the inning, as well as two more in the seventh.
The Red Sox will face another AL East rival, the Tampa Bay Rays, during Game 1 of the ALDS on Thursday (October 7) night at Tropicana Field in St. Petersburg, Florida.