Dr. Britt Baker, D.M.D., Mick Foley Trade Jabs On Twitter
By Jason Hall
October 11, 2021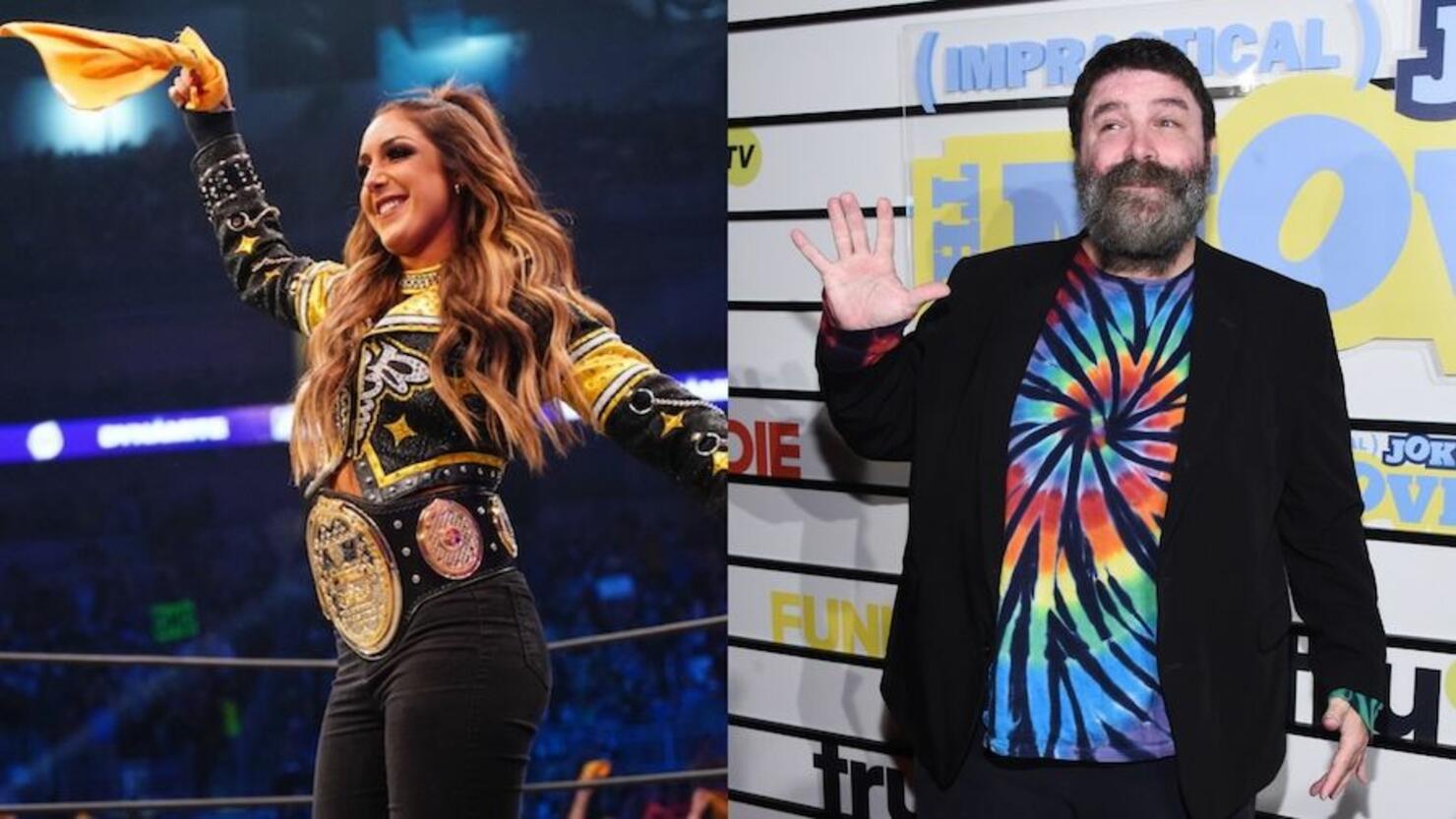 Photo: Courtesy of All Elite Wrestling/Getty Images
Dr. Britt Baker, D.M.D. may actually a dual champion, having already been the current All Elite Wrestling Women's champion while also apparently being a champion of social media.
The Punxsutawney native jumped into a Twitter exchange with WWE Hall of Famer Mick Foley after he praised former rival Thunder Rosa while mentioning Baker's name in passing.
Foley and Rosa appeared at the Game Changer Wrestling Fight Club event in Atlantic City over the weekend and the retired wrestler shared a photo of himself alongside Rosa on social media with the caption, "THUNDER! What a pleasure to meet the true women's #HardCoreLegend @thunderrosa22. Sorry @RealBrittBaker."
Baker, who was previously praised by Foley for her 'Lights Out' match against Rosa, simply responded with "Try again Mick" and a laughing-crying emoji alongside the now famous shot of her face covered in blood during the match.
Foley then acknowledged that Baker lost the hardcore match and attemped to bring AEW CEO, president and co-founder Tony Khan into the discussion "to help settle this argument."
The real life dentist then provided the final blow, acknowledging that Foley's most notable hardcore match came in a loss to the Undertaker in which he also lost several teeth.
"So why is my face the one people remember? You lost Hell In A Cell, too," Baker tweeted. "At least I kept my teeth."
"Valid point," Foley responded with a quote-tweet of Baker's post.
In March, Foley was among numerous others throughout the wrestling industry to praise Baker and Rosa's 'Lights Out' match, sharing a video of himself watching Rosa slam Baker onto the thumb tacks and reacting with a thumbs up, along with the caption, "The verdict is in!"
One week later, Baker responded in a promo on Dynamite.
"Mick Foley, thanks for the thumbs up – except, it took you 20 years to become a Hardcore Legend and I did it in one night," Baker said. "And that night, when I had 87 thumbtacks in my back and the blood was flowing down into my eyes, I've never been able to see more clearly."