Bad Bunny Says He's Watched His WrestleMania Match 'A Hundred Times'
By Jason Hall
October 12, 2021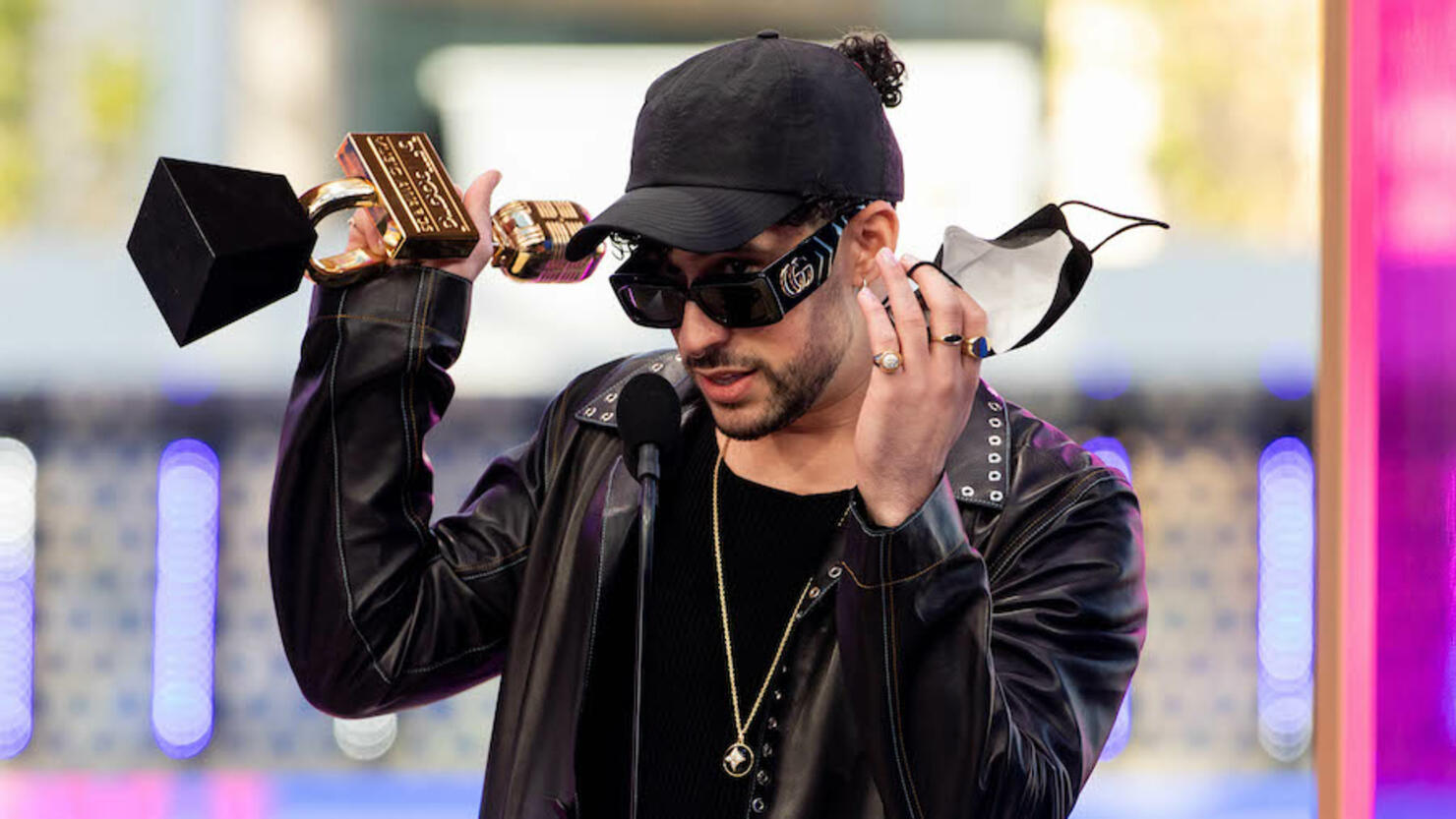 Wrestling fans couldn't get enough of Bad Bunny's incredible in-ring debut at WrestleMania 37 and apparently the feeling isn't lost on the global icon.
During an interview with Allure, the reggaeton superstar and lifelong wrestling fan once again claimed his WWE appearance was among his biggest accomplishments, noting that he has never watched back a recording of his own concerts, but rewatched his WrestleMania match "a hundred times."
"It was like I died and went to heaven. I've never sat to watch a recording of one of my concerts," he said. "Never. But my wrestling fight — I've watched it a hundred times. For like a week, I would go to bed watching it."
Bad Bunny teammed with Damian Priest to defeat The Miz and John Morrison after several weeks of appearances on RAW leading up to the match, which included pinning Akira Tozawa during a backstage segment to win the 24/7 title.
Fans praised the music superstar as having one of -- if not the -- best celebrity wrestling matches of all-time, which included successfully landing a Canadian Destroyer on Morrison outside the ring.
The appearance came after Bad Bunny released his hit single 'Booker T' honoring the two-time WWE Hall of Famer and performing the song alongside the legendary wrestler at the Royal Rumble in January.
The GRAMMY winner has been outspoken about his lifelong pro wrestling fandom and has made numerous other references to legendary wrestlers in songs including Eddie Guerrero, 'Stone Cold' Steve Austin, 'Nature Boy' Ric Flair, John Cena and others.
"I had the lucha libre [action figures], but I also had my own character for when my brother and I wrestled on our parents' bed," Bad Bunny told Allure ."I had my entrance music and outfit — a jacket that I took from my dad and underwear that we painted and decorated. We'd play that for hours. Truly, wrestling has influenced me a lot, and I've applied that to my career. The style, the importance of having a trademark move or phrase or look, and always remembering the element of surprise. In wrestling, the fans love getting caught off guard. I like to create that same emotion with my music."