Gerard Way Reflects On 'The Black Parade' 15 Years After Its Release
By Katrina Nattress
October 13, 2021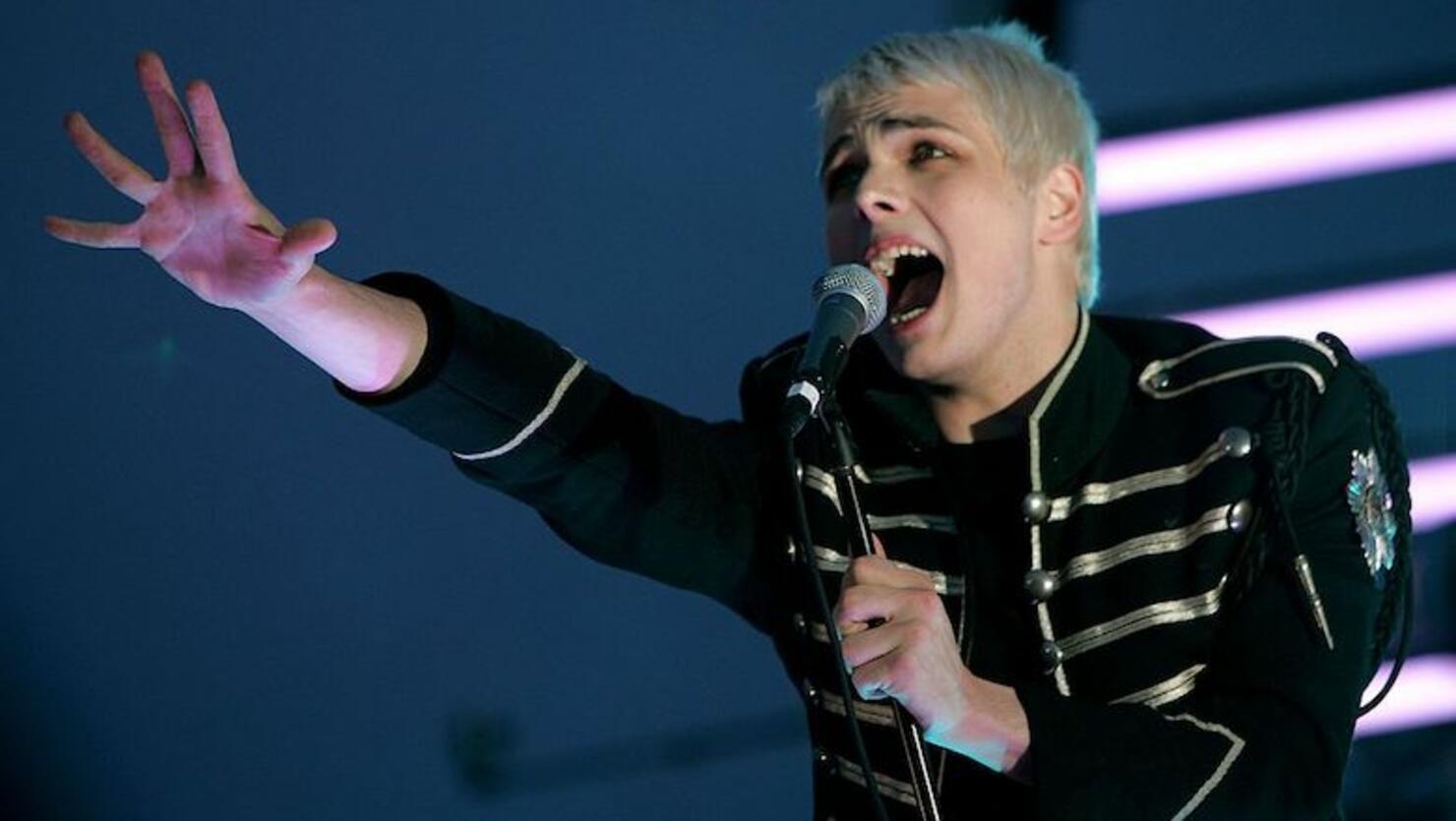 Photo: Getty Images North America
My Chemical Romance's The Black Parade turns 15 on October 23, and to celebrate Gerard Way visited the My Turning Point podcast to speak to host Steve Baltin about the album and its breakthrough single "Welcome To The Black Parade."
​"The triumph of the human spirit over darkness was something that was kind of built into the DNA of the band from the beginning," Way explained. "The self-actualization, the triumph of the spirit and things like that, getting through really hard things. There's darkness in the world. And I think overcoming that darkness, that darkness externally and internally is a beautiful thing. It's a challenging thing, but it is beautiful if you can do that, if you can kind of triumph over that. So that's a theme that's definitely in Black Parade, the song, and it's in my work."
As for the writing process, the singer continued: "That song – like a lot of My Chem stuff – was really this collaborative experience. We were just in this haunted house together, kind of becoming slowly depressed, and withdrawn, and isolated from the world outside; I don't remember us even leaving this house [the Paramour Mansion]. It became a dark place, and just being in there and kind of jamming this idea together, and playing it together, and getting the original bones of the song, that was really collaborative."
​"It's beautiful, and it was really nice to be able to write whenever you want, and just make noise," he added. "We worked so many hours every day – we'd just get up, drink coffee, just play together and keep going through songs, refining them, writing new ones. And then go to bed sometimes really late. We'd sometimes start at midnight, or take a break and come back at midnight – that was how Famous Last Words came about, it came about really late at night."
Listen to the full episode below.
My Chem are planning to embark on their highly anticipated reunion tour in 2022, after delaying it two years due to COVID. See a full list of rescheduled dates here.